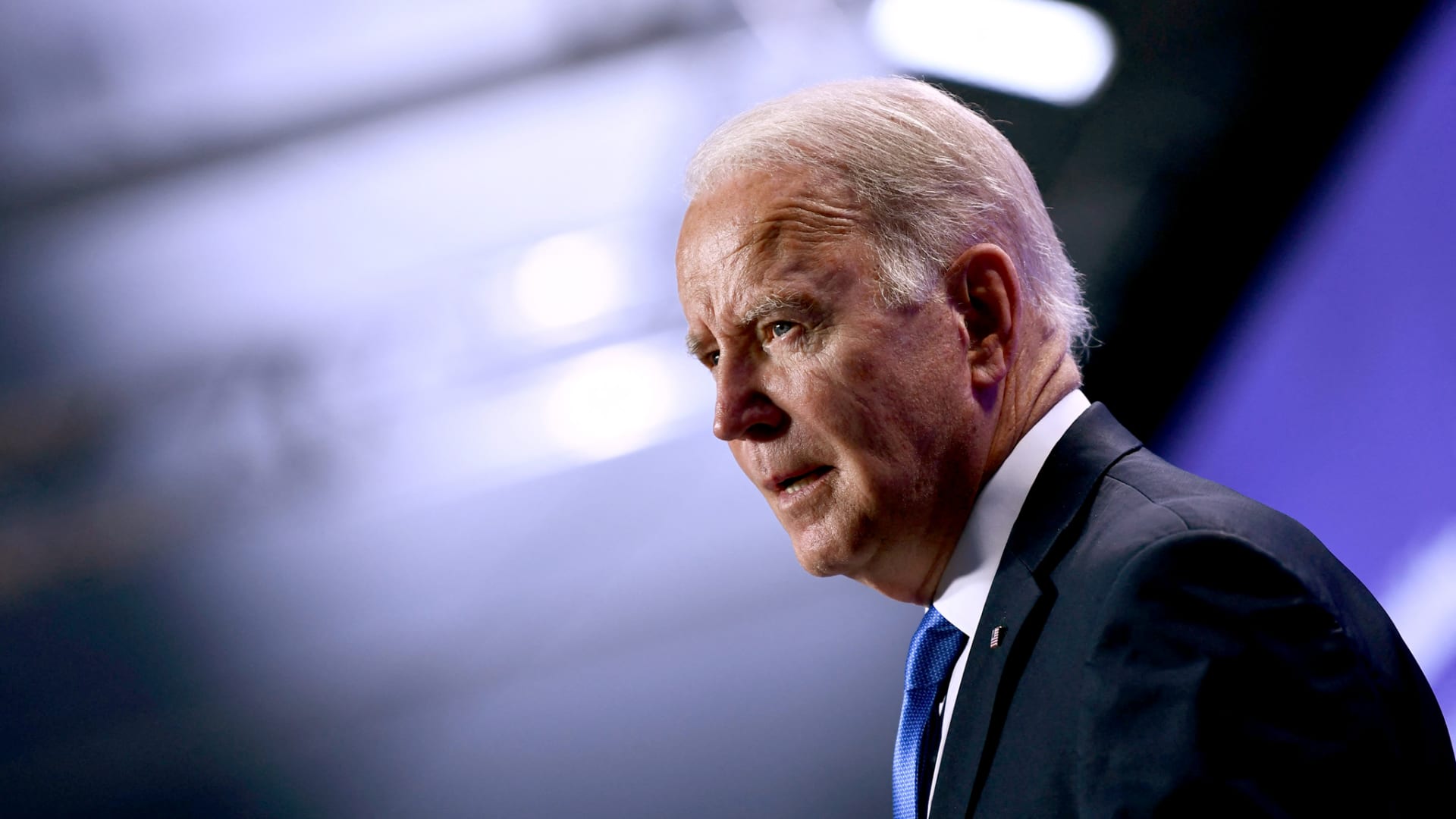 Businesses with at least 100 employees just got more time to comply with President Biden's federal vaccine mandate.
On Thursday, the Biden administration announced that public and private entities have until January 4, 2022 to ensure their employees are fully vaccinated against Covid-19 or submit to testing weekly. The rule, which the White House estimates will affect roughly 84 million employees in the U.S., was previously expected to go into effect on November 14, 2021.
The decision comes after business groups, including trade and labor unions, signaled further disruptions to supply chains, as employees threaten to quit their jobs or go on leave as a result of the mandates, according to reporting from the Washington Post. The extension may provide businesses time to iron out their plans, encourage any hesitant workers to get vaccinated, and give businesses dealing with strikes and walkouts time to negotiate.
The penalty for not complying can be costly. Starting after the January deadline the Occupational Safety and Health Administration (OSHA), a federal agency that oversees workplace health and safety, will conduct workplace inspections to ensure compliance with the mandate. Violations could result in fines ranging from $13,653 for each serious violation, and as high as $136,532 for any employer who deliberately disregards the mandate.
The newly released rules also include a secondary deadline. Starting December 5, 2021 unvaccinated workers must begin wearing masks and provide a negative test on a weekly basis until after the January deadline. Companies can opt to pay for these tests, but they don't have to--save for certain conditions, for instance, state or local laws require employers provide testing or unions negotiate testing into their contracts. Businesses must also offer paid time off for employees to get a jab and paid sick leave for them to recover from any side effects until the December deadline. That's without any additional government assistance. Previous federal aid for paid sick leave and expanded family and medical leave under the Families First Coronavirus Response Act (FFCRA) expired on Dec. 31, 2020.
Nov 4, 2021