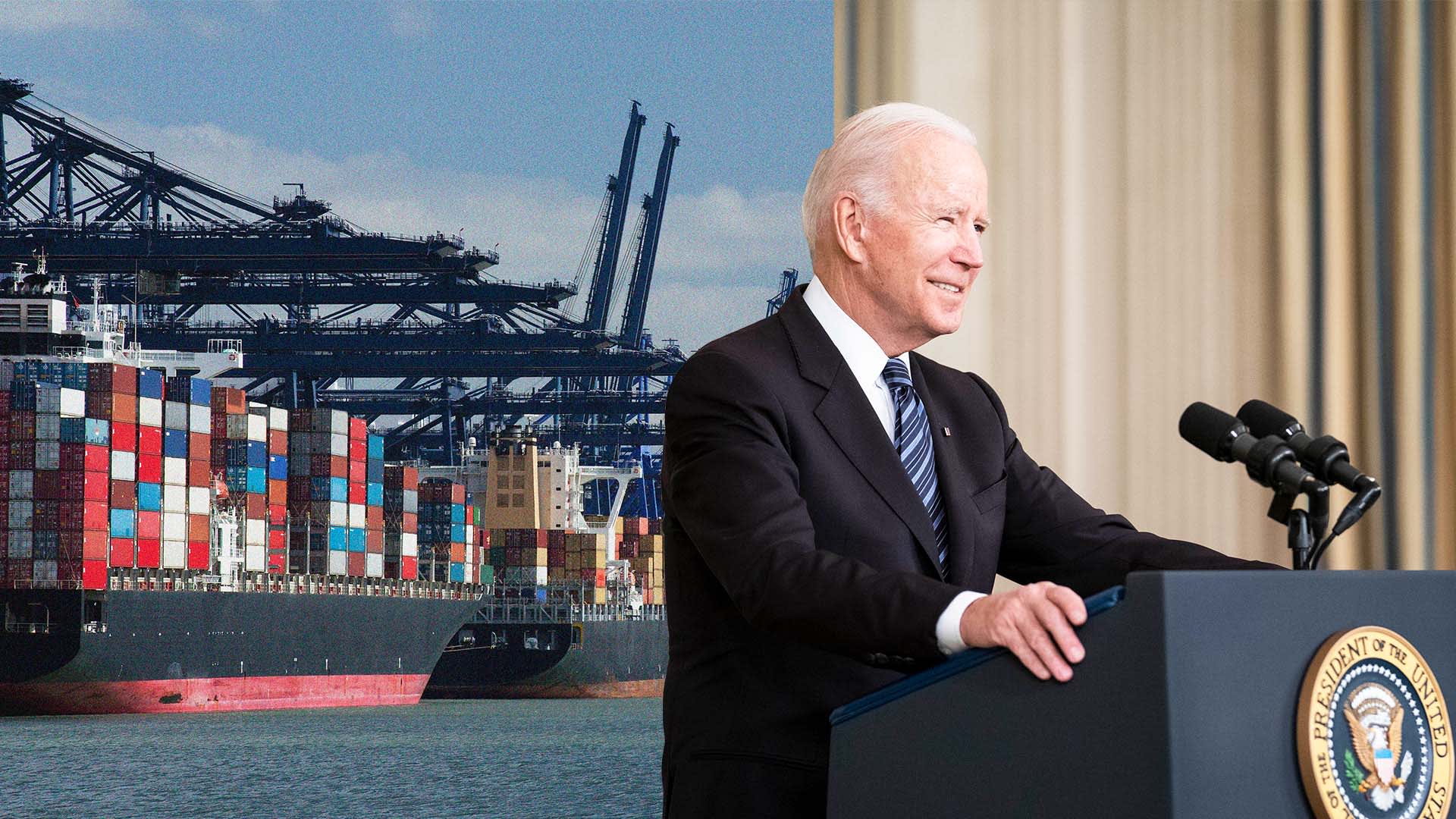 Just in time for Christmas.
"The bipartisan infrastructure deal will make the fundamental changes that are long overdue for our ports, airports, rail, and roads to ensure that our supply chains are more resilient and efficient from future shocks," President Biden said in a statement.
The news comes less than a month after Biden called for the ports of Los Angeles and Long Beach, as well as fleet carriers including FedEx and UPS, to shift to 24/7 service.
But supply-chain woes have actually picked up as businesses prep for the holiday season. Shipping and logistics companies are facing huge pileups of shipping containers, taking up space that should go to new containers unloaded from ships offshore. In mid-October, there were 58 container ships waiting offshore at the ports of Long Beach and Los Angeles, according to the Los Angeles Times. Now, a month later, that total has grown to 78. To combat this, starting November 15, ocean carrier companies will be charged fines for any shipping containers left lingering at ports--$100 per container, per day.
Still, once it becomes law, the infrastructure bill should start to break the logjam. Here are the big numbers in Biden's plan:
The bill includes an additional $50 billion for infrastructure improvements at coastal and inland ports and airports on top of expanding existing programs that support freight investment.
There's also $110 billion for repairing roadways and bridges, which support the trucks and freight carriers that move goods across the supply chain.
There's $5 billion in funding for a grant program, supporting critical highway and rail projects. And another $5 billion goes to a separate grant program, which funds projects that improve the safety, efficiency, and reliability of intercity passenger and freight rail.
The bill also invests over $50 billion in protecting infrastructure against droughts, floods, and wildfires, in addition to a major investment in weatherization.
And perhaps as instrumental as all this investment is the President's call to standardize data-sharing requirements for shipping lines, terminal operators, railroads, truckers, warehouses, and cargo owners, according to CNBC. Simply helping these operators talk with each other better could help smooth unintended supply-chain hangups.
Nov 10, 2021