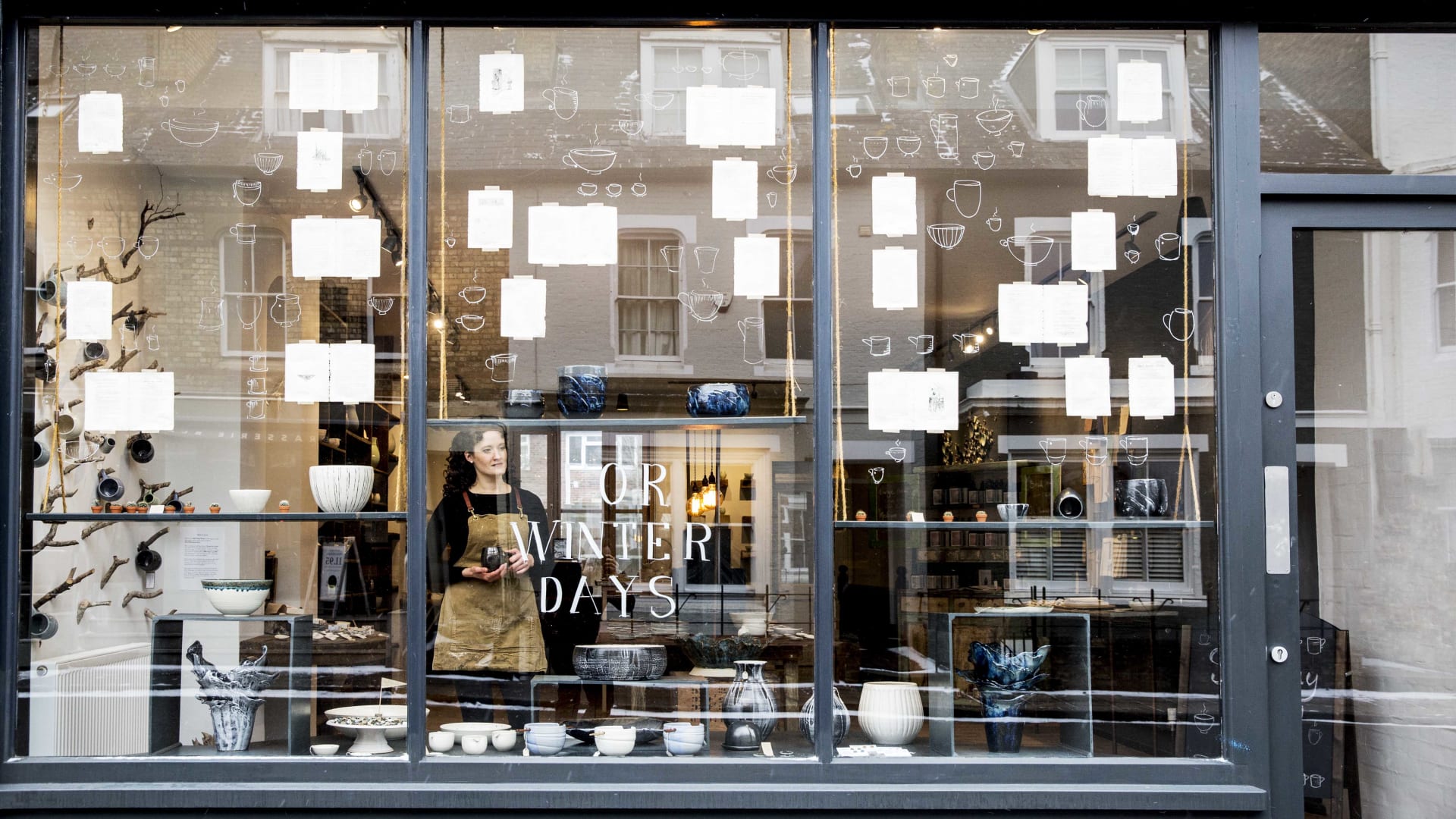 Lindsay and Jake Campbell talked about owning their own business for years, but the timing was never right. In the meantime, they worked for the same company in Leavenworth, Kansas. When Jake was furloughed for a few weeks because of the pandemic, the couple took that as a wake-up call: They could no longer rely on a single source of income to support their family.
In March of this year, they bought a Leavenworth location of Goodcents, a regional sandwich franchise based in De Soto, Kansas. The Campbells purchased the business from the previous franchise owner without a pandemic "discount," as the location grew its sales in 2020.
"Although this might not have been the easiest time to buy a business, in many ways it was ideal," says Jake. He notes that closing the deal remotely, as well as hiring staff during the pandemic, was a little more complicated than normal, but he liked the fundamentals. "What you can see in how a business is surviving, or even thriving, right now tells you a lot about the strengths and weaknesses of the business model," said Jake.
The couple say they're extremely optimistic about sales growing even more this year as they are about to reopen the dine-in area at that restaurant for the first time since the pandemic began. So optimistic, in fact, that they also signed a franchise agreement for two more shops and are already discussing where they will locate them.
If you're thinking about jumping ship from your current occupation and buying a business, here's the case for doing it now:
Baby Boomers are looking to retire
While the pandemic has led many people, like the Campbells, to launch their own ventures, many others, particularly Boomers, have been prompted to pass the torch. The pace of retirement has accelerated drastically in the past year, according to research from Pew Research Center. About 28.6 million Baby Boomers--born between 1946 and 1964--retired in the third quarter of 2020. That's 3.2 million more than the 25.4 million Boomers who retired in the same quarter of 2019.
What's more, the price may be right right now. Between the Covid-19 pandemic stretching business and more Boomers looking to sell, there's a higher chance of getting a good deal, says LJ Suzuki, founder and CEO of CFOShare, a Denver-based finance and accounting outsourcing company for small businesses. This is especially true for older, smaller businesses--20 or so years old with sales of under $10 million or as low as $1 million for service companies or more like $2 to $4 million for businesses with inventory and fixed assets. These owners have done very well, but the businesses are not large enough or growing fast enough to interest a private equity company. "There's a lot of them on the market," he adds.
There's financial help available
The Consolidated Appropriations Act, passed in December, authorized the Small Business Administration to make key changes to its 7(a) and 504 loan programs, which may make it easier to acquire a business, says Lynn Ozer, president of MultiFunding, an Ambler, Pennsylvania-based advisory firm.
First, the SBA is not charging an upfront guarantee fee for loans, whereas a bank will likely ask for 20 percent down on a loan and 1 point (1 percent) up front for the fees for an average bank loan. Under the Cares Act, the SBA covered six months of payments on all loans existing as of March 27, 2020, and any new loans issued prior to September 27, 2020. Under the new $900 billion stimulus package passed in December, borrowers received an additional three months of payments from SBA, beginning in February 2021. For new borrowers who take out loans, the SBA will cover the first six months of principal and interest payments (capped at $9,000 a month) through September 2021. It's also waiving interest charges and other associated fees that borrowers typically owe for these loans.
Lower initial payments are key when you're transitioning into the ownership of a new company as you'll likely have some unexpected payments, says Ozer. "You don't want to strap your business down to a high debt service while you're still getting used to the new business and running the new business."
To qualify for an SBA 7(a) and 504 loan, have the following: a current balance sheet, profit and loss statements, the last three years of federal income tax returns of the business you're buying, the bill of sale, including all the terms and conditions (for instance, physical assets), as well as a list of expenses tied directly to the previous owner that will go away with the acquisition.
Get in before the boom
If you're looking to buy a business that will take advantage of the influx of newly vaccinated people looking to dine, shop, and travel, start looking now. Earlier this month, governors Greg Abbott (R-Texas) and Tate Reeves (R-Miss.) removed statewide mask mandates and business occupancy limits. A growing list of states is allowing businesses to operate fully, counter to guidelines established by Centers for Disease Control and Prevention. According to the CDC, more than 133 million vaccine doses have been administered in the U.S. as of March 25, with 26.3 percent of the population having received one dose and 14.3 percent having received two.
Vaccinations and state regulations won't effect every acquisition. If you're looking to purchase a restaurant, for example, which could open in two to three months, it's best not to wait; though, if you're looking to acquire a software firm, deals may be less time sensitive, says Suzuki. While he adds that SBA loans typically take roughly 60 to 90 days to process, some sales have been delayed by overstretched banks. So if you're interested in buying, it's best to get your documents in order now.
Mar 26, 2021