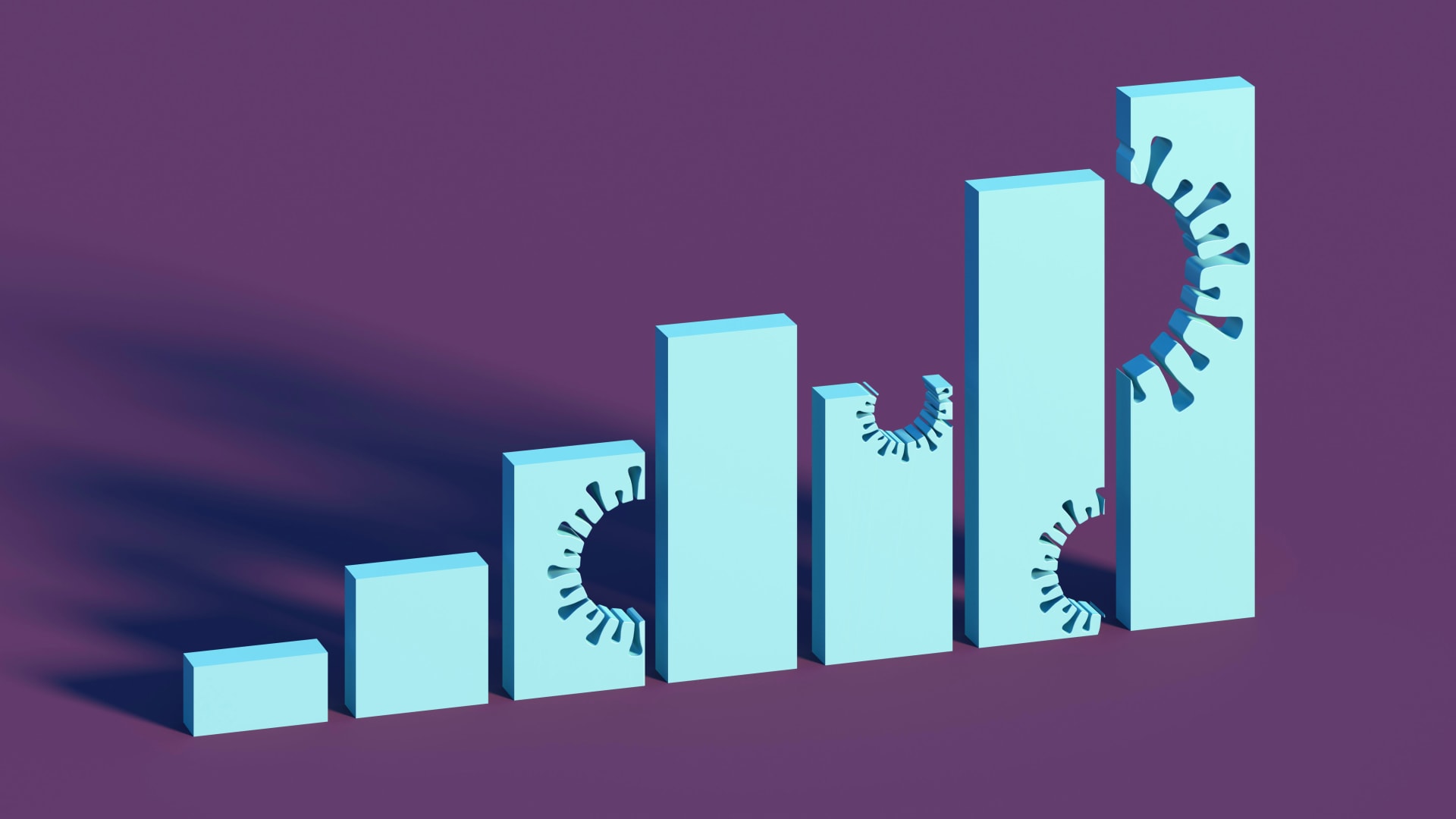 Since the pandemic began, the Centers for Disease Control and Prevention (CDC) have been crucial in tracking the spread of Covid across the country, giving businesses insight into what workplace policies to implement. As it turns out, the agency has omitted key information over the course of the pandemic.
This includes data on hospitalizations for Covid-19 in the United States, broken down by age, race, and vaccination status. It also collected--but didn't publish--information on the effectiveness of booster shots among certain populations, and wastewater data that could provide early signals of an oncoming surge of Covid cases, according to The New York Times.
The withheld information could help state and local health officials, as well as businesses, better target their efforts to bring the virus under control and keep employees safe, including whether to require employees to get boosters. Kristen Nordlund, a spokeswoman for the CDC, said the agency has been slow to release the data "because basically, at the end of the day, it's not yet ready for prime time." The Times article notes that it takes many steps for a large government organization such as the CDC to publish information, much of which is out of the control of scientists who work there.
While the CDC largely remains the defining source of Covid data, there are other organizations you can look to. As is abundantly clear now, you can't get a full view of the pandemic by looking at just one source. It's crucial to seek out multiple sources at not only the federal level, but also at the state and local levels.
Local Chambers of Commerce
One of the first things you should do is contact your local Chamber of Commerce and city health officials. They may have data on hospitalizations, local transmission levels, as well as what other businesses in the area are doing in regards to keeping doors open or instituting mask or vaccine mandates (if it's legal in your state). Some chambers also offer weekly newsletters and email updates with important health information.
Health care researchers
Health organizations besides the CDC collect their own data. Covid Act Now, a pandemic-focused U.S initiative of the data-focused nonprofit researcher Act Now Coalition, includes stats from every U.S. state, more than 380 metropolitan areas and 3,100 counties. The United States Department of Health and Human Services offers community profile reports for individual states, as well as trends in vaccines, hospital capacities, and test results. USAFacts, a nonpartisan, not-for-profit civic initiative, pulls together data from the CDC--as well as from state and local agencies directly.
Private health information providers
There are also private health organizations such as the Mayo Clinic, and the Coronavirus Digital Resource Center at Northwell Health. They use data from a variety of sources, including some of the above, to track the pandemic and make recommendations on vaccines and other ways to protect people from Covid-19.
Feb 22, 2022