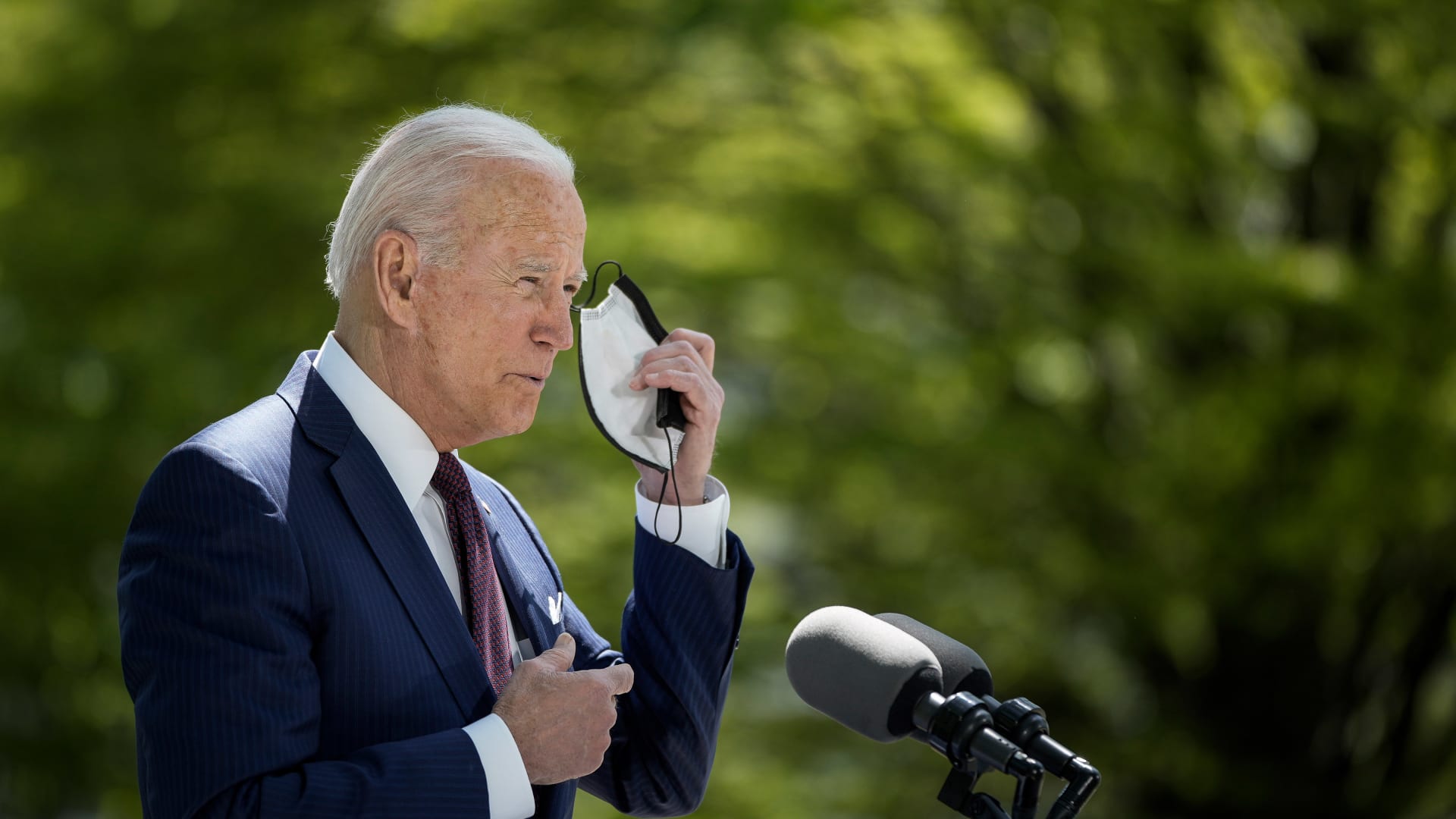 Summer just got a little more comfortable for vaccinated folks.
The Centers for Disease Control and Prevention (CDC) announced Tuesday that fully vaccinated individuals no longer need to wear masks outdoors when walking, hiking, biking, running or at small, outdoor gatherings. Masks are also not necessary for outdoor dining or in small groups outside that include some unvaccinated people. Vaccinated people should still, however, wear masks in public settings indoors, and outdoors at large gatherings, such as for sporting events or concerts, where there's a higher risk of covid-19 transmission in general.
The announcement is another step forward in a recent set of changes from the CDC that mark progress against Covid-19. On March 8, the organization announced that vaccinated individuals can gather indoors with other vaccinated individuals in small groups and unvaccinated people from the same household. About 142 million Americans have received at least one vaccine dose and 97 million are fully vaccinated as of April 27, according to CDC data.
"I know the quarantine and shutdowns throughout the pandemic have been exhausting," says Dr. Rochelle Walensky, director of the CDC. "I know we all miss the things we used to do before the pandemic and I know we all want to do the things we love and soon. Today is another day we can take a step back to [the] normalcy of before."
For those who employ essential workers and others who frequently work outside, such as restaurant servers, it's crucial to take an individual preferences into account, because whether or not a person should wear a mask is "a bit of a gray area," says Dr. Bruce Farber, chief of infectious diseases at North Shore University Hospital and Long Island Jewish Medical Center, part of Northwell Health.
The guideline is long overdue, he says. "We know that the overwhelming majority of transmissions do not occur outside, they're very infrequent, and certainly, if they're going to occur outside, they're going to occur when people congregate." He adds that if servers, for example, are working very close to customers in a crowded restaurant, even if it's outside, then they should probably still wear their masks. If they're only briefly in contact with customers or not in a very crowded area, then masks aren't necessary.
He also says that it's important to remember that CDC guidelines are exactly that-- they are are not laws or requirements; you should always check state and local laws in addition to federal guidelines.
Apr 27, 2021