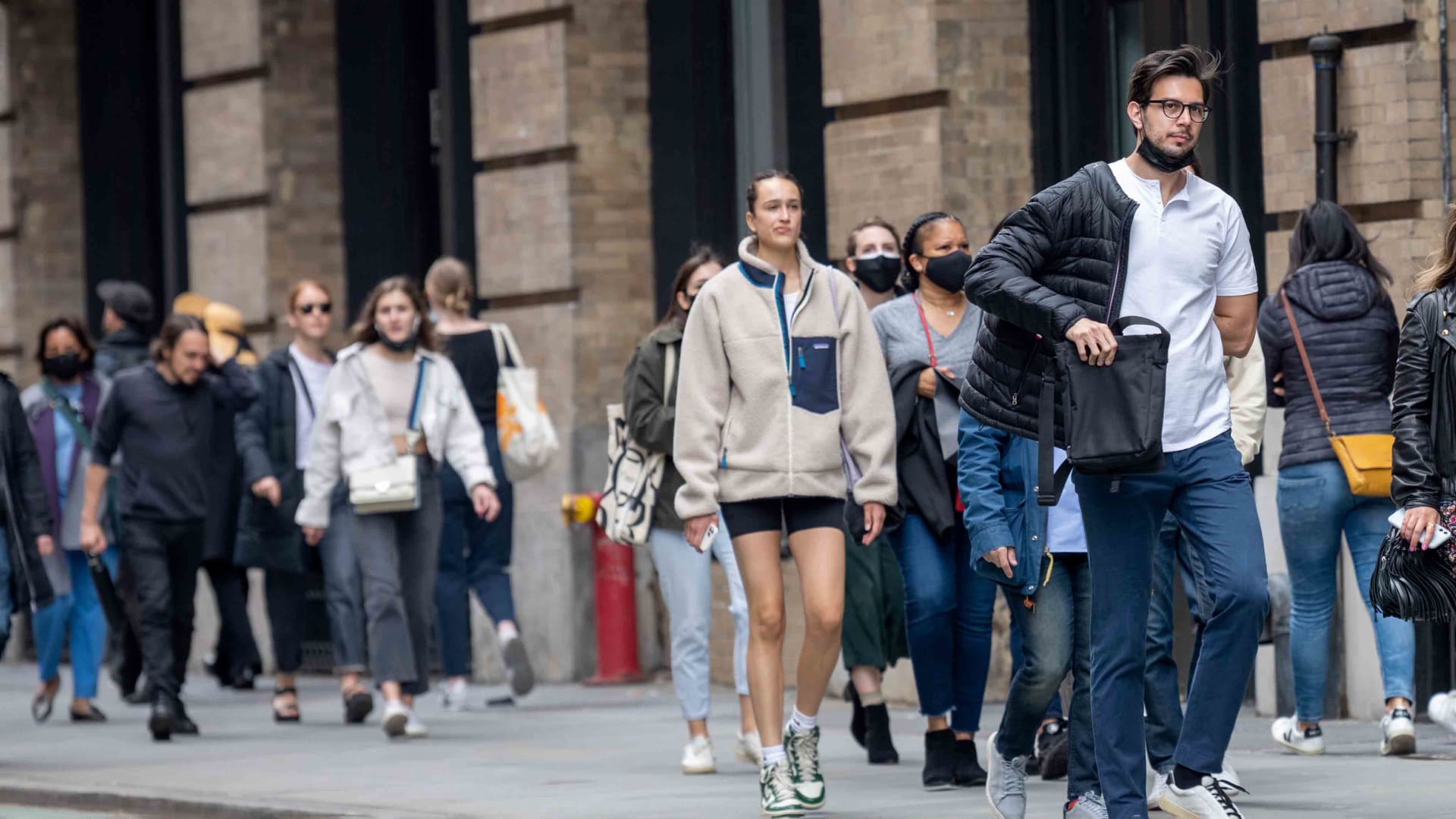 Businesses just got the message they've waited more than a year to hear: The CDC just gave vaccinated individuals the OK to stay inside--mask free.
On Thursday, the Centers for Disease Control and Prevention (CDC), the nation's top health and medical regulator, changed public guidelines, allowing vaccinated individuals to resume regular activities without wearing a mask or staying six feet apart. There are some caveats: Vaccinated individuals will still need to mask up in places where a mask is required by federal, state, and local guidelines. They'll also need to do so while traveling, and in certain places like hospitals, nursing homes, and prisons.
The decision comes as Covid-19 cases in the U.S. continue to drop and the rate of vaccinations increases. As of May 13, nearly 118 million Americans are fully vaccinated, or 35 percent of the population, according to the CDC's vaccination tracker. In March, the agency announced that vaccinated individuals can gather indoors with other vaccinated individuals in small groups and unvaccinated people from the same household. Then on April 27, the CDC announced that fully vaccinated individuals no longer need to wear masks outdoors.
While the guidance is great for individuals ready to get back to pre-pandemic life, it may pose some issues for small businesses, which can continue to require individuals to wear masks on company property as they see fit. Businesses can ask to see proof of vaccination and may choose to do so with vaccine cards, surveys, or the use of a vaccine passport. However, customers may feel hesitant to share information or use the technology because of privacy concerns, Judi Korzec, founder and CEO of VaxAtlas, a vaccine management company, tells Inc.
The CDC says it will continue to update its guidance as more evidence emerges and more people get vaccinated.
May 13, 2021