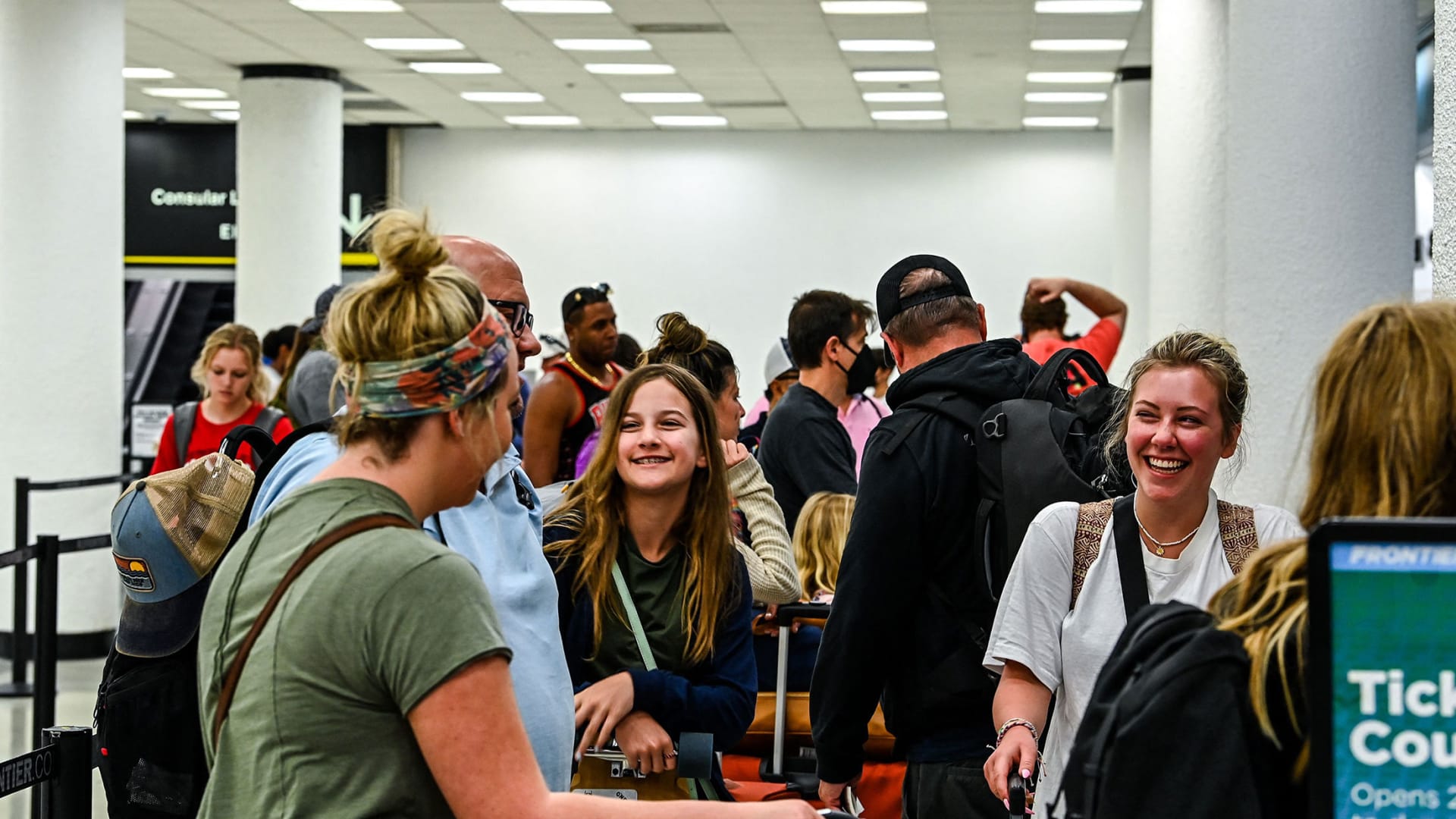 One of the final federal mask requirements is no longer -- making your own mask mandate, should you still have one, less potent.
On Monday the Biden administration announced that, starting immediately, Americans will no longer be required to wear masks on public transportation, after a court ruling in Florida this week overturned a mask-mandate extension mounted by the Centers for Disease Control and Prevention (CDC) on April 18. The U.S. health agency had extended to May 3 federal mask mandates requiring travelers to wear masks on airplanes and trains, and in taxis, ride-share vehicles, and transit hubs. At the time, the CDC said it needed time to assess a recent surge in Covid cases across the country, brought about by the BA.2 variant.
In light of the ruling, the CDC on Monday updated its guidance stating that its mask mandate on public transportation conveyances and at transportation hubs is no longer in effect. The agency continues to recommend that people wear masks in indoor public transportation settings at this time.
Soon after the announcement, major airline carriers, including American Airlines, United Airlines and Delta Air Lines, as well as national train line Amtrak, relaxed their mask requirements on airlines and in airports. The Transportation Security Administration says it will no longer require security agents to enforce mask mandates.
Additionally, Uber and Lyft scrapped their facemask requirements for riders and drivers in the U.S., in accordance with the CDC's change to its guidance. Notably, both companies will remove consent forms on their apps that appeared once customers confirmed a ride. Uber still recommends wearing a mask if a person has certain high-risk factors or if transmission levels are high in their area, the company states on its website. ​Both companies' websites say local and state regulations regarding masks would supersede their own rules.
Some states are opting to keep their mask mandates for those on certain public transit systems -- for example, the King County Metro Transit Department in Seattle, TriMet in Portland, Oregon, and the Metropolitan Transportation Agency in New York City.
Such a move at the federal level, however, still carries massive implications for businesses. It's a sign that the country is edging toward a state of endemic, asserting that Covid is an ongoing threat as opposed to an immediate one that needs consistent attention. And for the businesses that have maintained their mask mandates, the move may serve to undermine their rules. As customers face fewer mandates all around, they'll be far less likely to heed an individual store's policy.
The change in CDC guidance came shortly after a federal judge on Monday ruled that the CDC exceeded its authority to extend the policy after the April 18 sunset date. The ruling by U.S. District Judge Kathryn Kimball Mizelle culminated a lawsuit filed last year in Tampa. The suit was brought by the Health Freedom Defense Fund, an advocacy group that, according to its website, fights for what it dubs "the most basic of human rights, bodily autonomy."
Apr 19, 2022