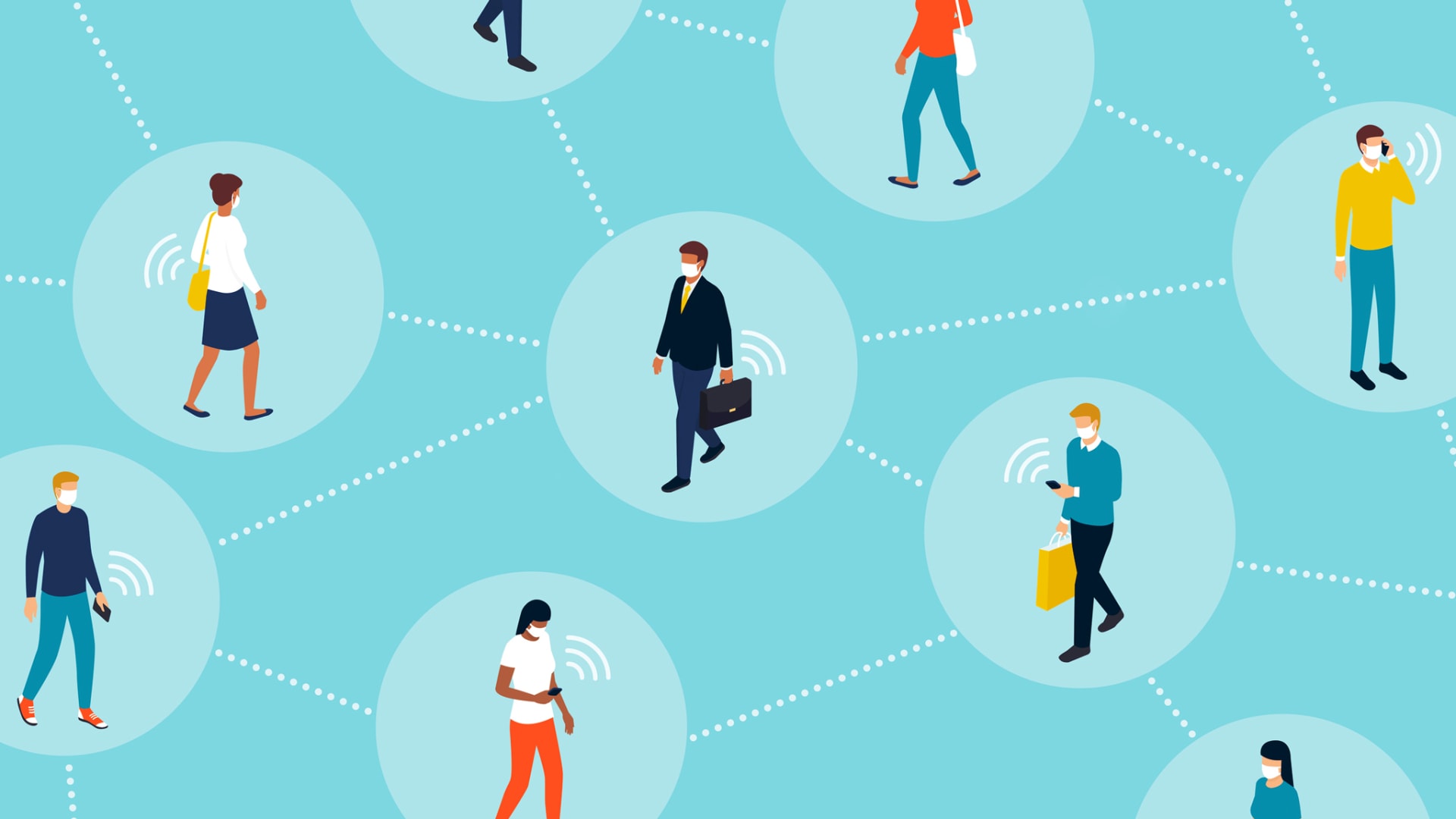 If you're open for business right now, you're probably getting pretty used to uncertainty. You're taking employees' and consumers' temperatures; you've established backup plans in case supply lines shut off; and employees are ready to return to quarantine at home if need be. Tech-enabled contact tracing is just one more layer of protection--and it's fixing to get better.
In mid-September, Apple and Google launched phase two of their exposure notification system, which uses Bluetooth technology on mobile devices to aid in contact-tracing efforts. In effect, if you or your employees come within six feet of someone who has tested positive for the coronavirus, your phone will alert you--and you don't need to download an app to get the notification.
While this is not a program businesses sign up for--all consumers get it with newer versions of iOS and Android--an employee may get a notification that they have been exposed to the coronavirus, and if your business is consumer-facing, it may be a good idea to ask employees to update their operating systems and opt into the notifications. Doing so may help stop Covid-19 from spreading in your workplace.
Here's how the system works: Each user is assigned a random ID that can be exchanged with other phones via Bluetooth technology. Devices that are within six feet of each other for more than 10 minutes exchange IDs, and if a person tests positive, an alert goes out to those who have been in contact with them about the potential exposure. The Bluetooth technology is similar to what Apple uses for its Find My service, which is used to locate lost technology.
There are significant limitations to the offering, however. The system relies on users to self-report illnesses, and the only way to do that is through apps created by public health authorities. Currently, only about 10 states have adopted such technology, and five other states have announced plans to use the Apple-Google exposure notifications system. California and Arizona are currently testing apps in pilot programs. Using self-reported data is also just inherently flawed. People might choose to not report illnesses, so you could have a false sense of security if you don't receive an alert.
And while the software makers claim the service is anonymous and even swaps out a user's Bluetooth ID every 10 to 20 minutes, you are still submitting personal medical information, which could give some people pause. Louis Steinberg, managing partner at CTM Insights, a cybersecurity research lab and incubator in Yorktown Heights, New York, points out that the only way to keep your information entirely private is to keep it to yourself. "When medical test results stay in your pocket, they are safer than if they are in someone else's cloud service," he says.
Finally, for the system to work optimally, the technology must be used widely. So while availability of the system in people's phones is a step in the right direction, more people will need to opt in and more states will need to launch Covid-19 contact-tracing apps for it to be truly effective.
But if you're in a state that has an app--New York just launched its free Covid Alert NY app earlier this month, for instance--you can certainly try it out in your workplace. It can't hurt to have a backup plan, after all.
Oct 20, 2020