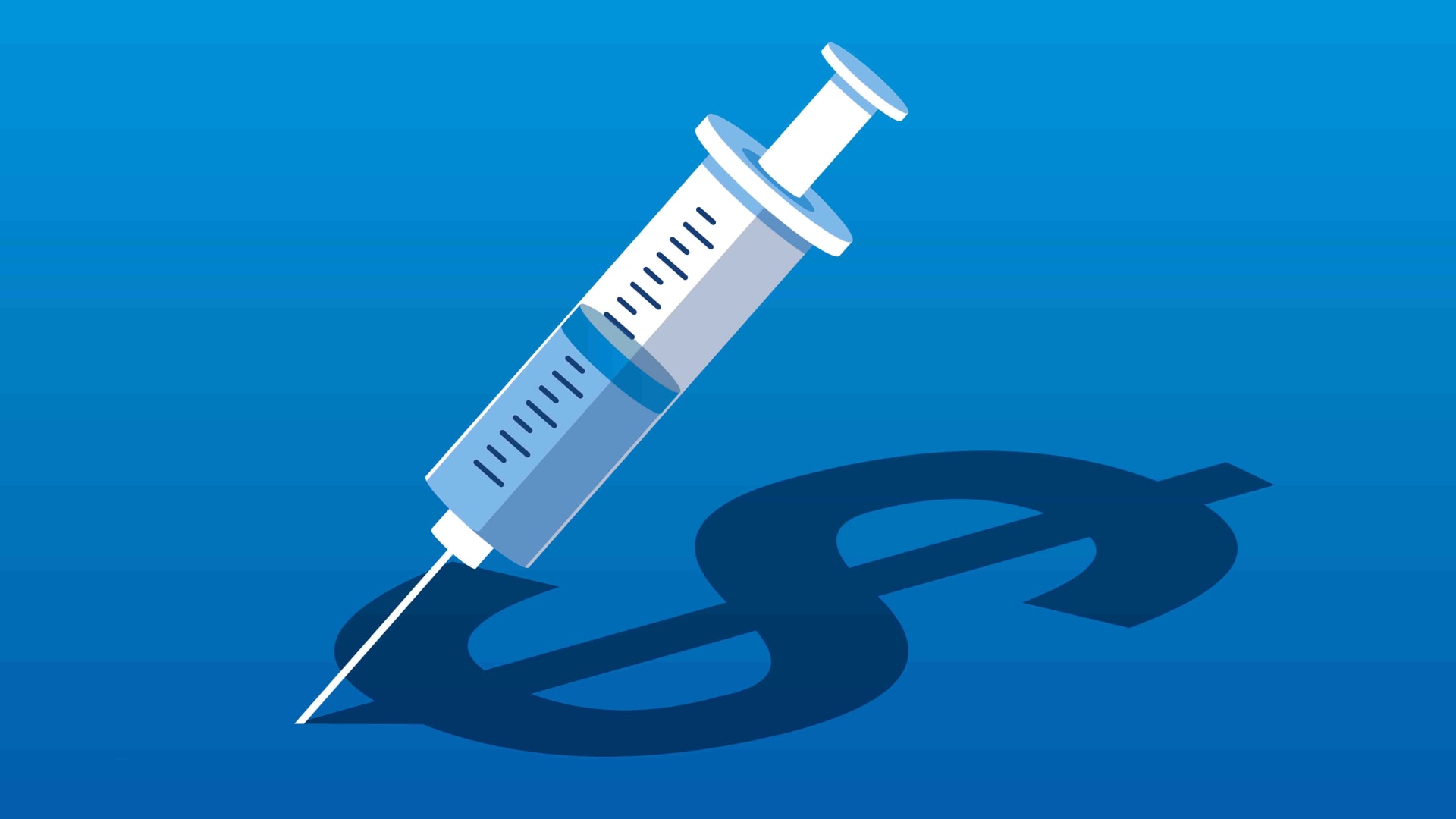 Whatever your feelings about the science of vaccines, from an accounting standpoint the data are clear: Vaccinations pay off.
Many U.S. states, particularly in the South, are experiencing high levels of transmission fueled by the spread of the highly-contagious Delta variant. Unvaccinated people, by far, make up the majority of those cases. As of August 25, 2021, nearly 200 million people in the United States have received at least one dose of a Covid-19 vaccine, which leaves nearly a third of the population unprotected, according to the Centers for Disease and Prevention (CDC).
If they are your employees, they not only risk their health, they are also potentially costly to the business. Here's why:
If an employee is hospitalized, it could cost tens of thousands.
When employees sick with Covid-19 end up in the hospital and you supply their health insurance, you can expect higher coverage costs. Depending on how much of the bill you're footing -- the employer share of health insurance coverage will vary -- companies can pay out tens of thousands of dollars if an employee winds up in the hospital.
On August 25, Delta Airlines announced that an average hospital stay for an employee with Covid-19 costs the company $50,000 per person. To account for the higher coverage costs and the cost of treating employees with severe breakthrough infections, the company says that beginning November 1, unvaccinated employees enrolled in Delta's account-based health care plan will be subject to a $200 monthly surcharge.
"Protecting yourself, your colleagues, your loved ones, and your community is fundamental to the shared values that have driven our success for nearly a century," said Delta Airlines CEO Ed Bastian in a statement about the new policies. "Vaccinations are the safest, most effective, and most powerful tool we have to achieve our goals, live up to our values, and move forward."
Additionally, employees themselves may be on the hook for Covid hospitalization costs. If an employee is infected with Covid-19 at the workplace, commercial health plans can delay and even deny reimbursement for hospitalizations and defer them to workers compensation, especially high-dollar inpatient stays, according to the National Law Review. And if workers comp doesn't kick in, employees must pay.
Covid-19 testing isn't always covered by insurance.
If employees refuse to get vaccinated, another option is to ask them to adhere to regular testing and screenings, especially if they wish to go into the office. However, while some private insurers waive co-payments and deductibles for Covid testing, many will not if the tests are deemed to not be medically necessary, such as if an employee wants a test simply to work in the office, according to the Kaiser Family Foundation, a nonprofit organization dedicated to health policy in the U.S. Additionally, out-of-network providers aren't limited in what they can charge patients and are allowed to bill patients directly for the entire cost of testing and related services. Claims then need to be filed separately.
If employers agree to pay for testing, they should get ready to shell out. A rapid Covid test costs $75 and the more accurate PCR test costs $150. That's per person, per test, and employees will need to get tested 72 hours before entering the office, each time they wish to enter, so the costs will add up. Free testing is available at certain Covid testing sites, but it may be inconvenient for employees depending on their location, and some employees may wish to be reimbursed for travel expenses.
Compare this to the cost of the vaccines themselves. The shots are free, and the U.S. Department of Health also covers the administration fees.
You have to include the cost of replacing an employee.
While an employee is out sick, there's often a cost to replacing that person. Currently the Families First Coronavirus Response Act, a piece of legislation extended in March, reimburses companies whose employees need to go on leave as a result of contracting Covid-19. But that aid program is only in force until September 30, 2021.
What's more, finding temporary help at all can be downright impossible these days, as the labor market remains tight. Almost one-third of small-business owners recently reported having open positions they've been unable to fill for at least three months, according to the CNBC Momentive Small Business Survey. So it tracks then that operations could suffer -- particularly if you have more than one employee out sick for extended periods of time.
Aug 26, 2021