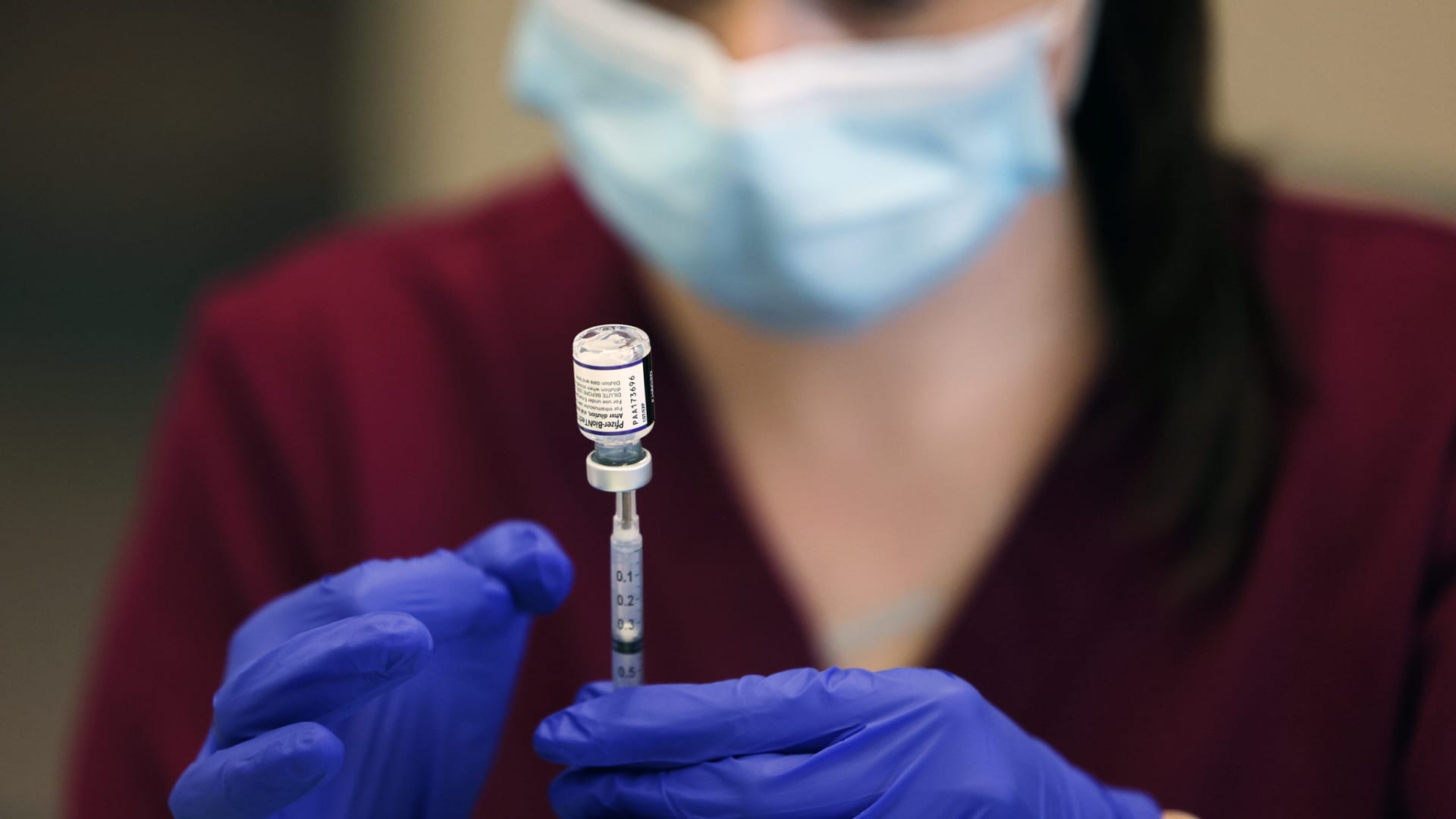 Update: On November 19, the CDC's independent panel of vaccine scientists endorsed Covid-19 vaccine boosters for all adults.
On Monday, health officials in New York City announced that all adults who want to receive a booster shot are now able to do so. California, Colorado and New Mexico have all done the same in the last couple weeks. The Food and Drug Administration (FDA) and Centers for Disease Control and Prevention (CDC) meanwhile still only recommend a booster for higher-risk adults and those over the age of 65 and those who received the single-shot Johnson & Johnson vaccine.
The CDC has been hesitant to increase eligibility for Pfizer and Moderna boosters because they were initially intended for occupations at "increased risk of being exposed to the virus," like first responders or teachers, or congregate settings like prisons and homeless shelters where the agency has recently tracked surges of breakthrough infections.
Even so, last week, Pfizer and BioNTech requested authorization from the FDA to expand eligibility for its booster shots to all adults nationwide ahead of winter and holiday season. The average pace of booster shots has slowed nationwide for weeks, and so far, just 16.5 percent of fully vaccinated adults have received a booster as of November 17, according to the CDC.
Despite the anemic uptake, if the FDA and CDC change their rules you can expect a surge in interest. That foists the question on you of how to handle boosters for your employees.
The first thing to know is you don't have to do anything...
Booster shots are not part of President Biden's vaccine mandate--which requires businesses with at least 100 employees to ensure employees are fully vaccinated by January 4, 2022. But it's worth noting that the ruling doesn't reference any one particular type of vaccine, which means that an employee who received the less effective J&J vaccine six months ago still counts as being fully vaccinated. Given the research regarding the vaccine's waning protection, booster shots for this group might actually be beneficial, but the point is you don't have to mandate it.
... Except, you'll need to provide paid time off for those getting boosters.
The rule requires that these employers provide paid-time for employees to get vaccinated until December 5, which gets extended to booster shots, too. Previous federal aid for paid sick leave and expanded family and medical leave under the Families First Coronavirus Response Act expired on Dec. 31, 2020.
You can require boosters, but only in certain places.
Companies, including those with fewer than 100 employees, can set their own policies and require boosters, but you can't deploy this policy everywhere. As already noted, the regulatory bodies overseeing vaccines in the U.S. still have not approved boosters among younger vaccinated adults who did not receive the J&J single shot and those who aren't immunocompromised. Healthcare providers in some states that haven't increased eligibility might turn down people who don't meet the CDC's booster recommendations.
In certain conditions, you can (and should) ask employees if they've received boosters.
If you're adopting a company-wide policy of requiring boosters, you'll need to collect vaccine information from workers and store that information in a safe location. Any employee proof of vaccination collected by a business is considered confidential medical information and must be treated as such. Plus, the Occupational Safety and Health Administration (OSHA), the federal department in charge of workplace safety, may eventually require companies to collect this information, along with vaccination status.
But, if this isn't a company-wide policy, tread lightly.
Requiring an employee to get a booster because he or she is over age 65 could easily lead to an ageism or discrimination lawsuit because you can't ask some employees to get a booster and not others based on age, says Helen Rella, is an employment attorney at Wilk Auslander in New York City. Also remember that any vaccine mandates, including those for boosters, are subject to accommodations that employees might seek under either the Americans with Disabilities Act, a civil rights law that prohibits discrimination based on disability. Employees can claim a medical or religious rationale for not getting vaccinated.
Nov 19, 2021