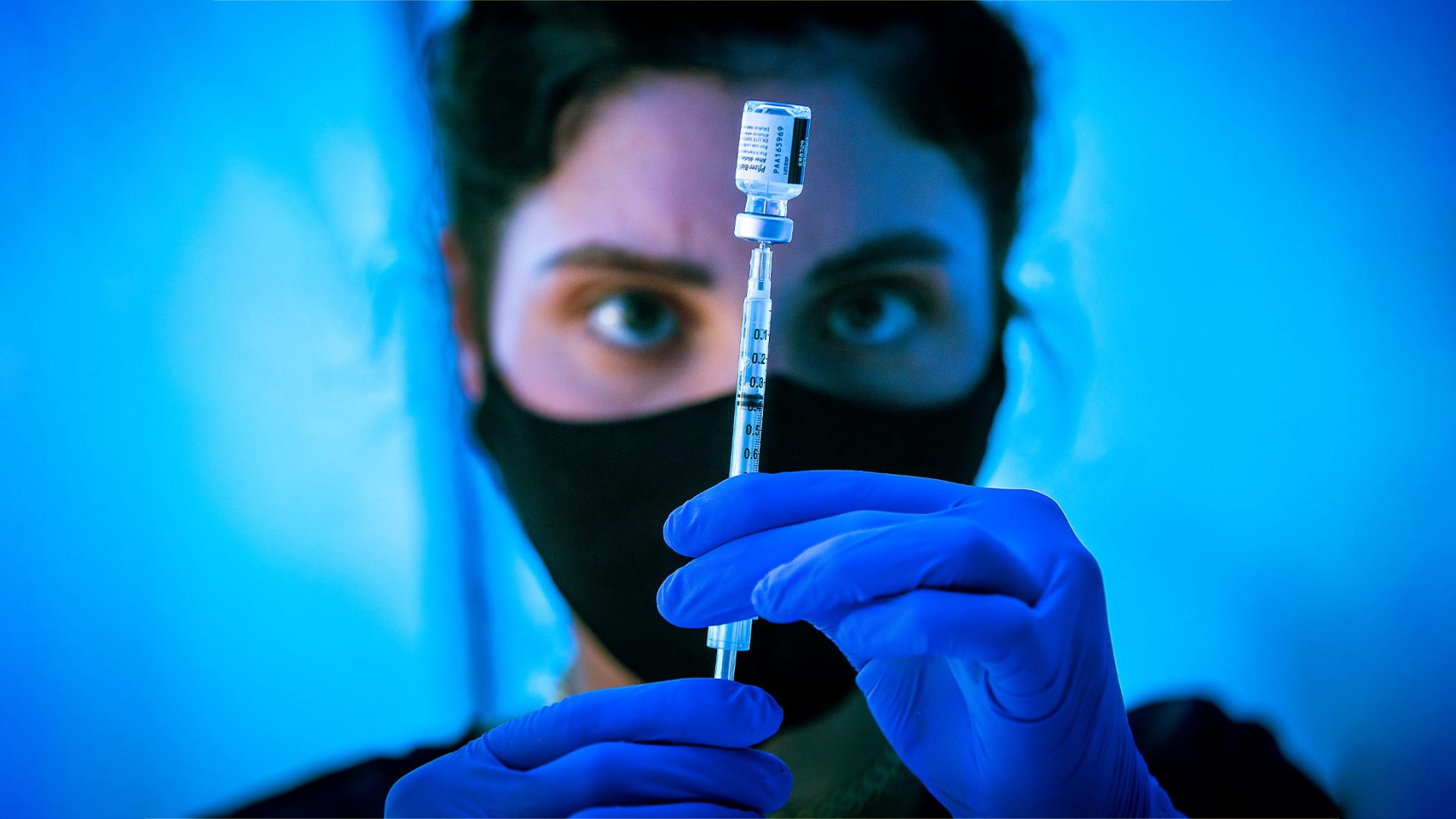 When Delta Air Lines this week announced it would tack on a $200 monthly surcharge for employees refusing to get vaccinated against Covid-19, the news sent ripples across the business world. Suddenly, business owners began to individually wonder if their own vaccination policies go far enough.
While many businesses had been mandating vaccines, they weren't necessarily making employees kick in for testing, nor were they threatening to fire workers who don't get the jab. That's starting to change.
Businesses are increasingly taking a harder line on vaccinations -- pointing to ethical and financial reasons. As Delta CEO Ed Bastian pointed out in the company's announcement, a single employee sick with Covid can cost Delta, which is self-insured, as much as $50,000 for a single hospital stay.
The move to mandate vaccinations or fire workers who refuse to get the jab may sound harsh, but for Andre Kazimierski it comes down to business survival. He's the CEO of Improovy, a Chicago-based home-improvement company whose employees help customers in their homes, completing painting projects.
"Since we are around people all the time and are in their personal living spaces, it is our responsibility to protect them from the virus," says Kazimierski. "This frequent close contact with customers is the driving force behind my decision for my employees to be required to be vaccinated."
Luckily, Kazimierski says none of his 30 employees have been opposed to getting the vaccine. However, he says he would have been willing to let people go if things had gone differently.
Still, this approach is not without its risks. Here are three:
1. Workplace misconduct may follow.
As Covid-19 vaccines have become divisive, those who aren't vaccinated may face a hostile environment, bullying, or retaliation from fellow employees. Jared Pope, CEO of Work Shield, a Dallas-based HR software company, says he's seen an uptick of incidents of harassment around the vaccine on his company's platform. Ideally, he adds, a company should have a process in place to handle workplace environment issues before any mandates go in effect. He also notes that mandates can help relieve some tension by drawing a line in the sand, so employees don't need to feel the need to enforce any policies themselves.
If an employee is causing strife, Pope says the first step is to have a sit down with that individual and explain that there are some exceptions -- medical, religious, or otherwise -- for not getting the vaccine, and that individual choices must be respected. It's crucial that the individual's reasons for not getting vaccinated remain private, especially if it's medical, to avoid legal risk.
2. Expect some turnover.
Businesses have to consider that some mandates may potentially deter new hires or cause others to leave. This largely depends on industry as well.
Customer-facing businesses such as restaurants, retail, and hospitality have larger incentives to mandate the vaccine to keep workers and customers safe. But at the same time, Pope says, such businesses could easily lose 10 to 25 percent of their workforce. Roughly a third of his company's clients currently have some kind of vaccine mandate in place.
"Some clients in those industries are a little more hesitant to mandate, but they're trying to pick the best path that ensures protection for the most individuals, both internally [for] their employees and their customers," says Pope.
What's critical is to stick to any mandate put in place. It is legal to terminate an at-will employee who doesn't get vaccinated. However, it's crucial that it's made clear that that mandate is a condition of employment prior to termination, or else there may be confusion or push back from employees who feel unrightfully terminated.
"There's a limit as to what employers should be able to ask you to do consistent with the understanding you had when you took the job," says John Hooker, professor of business ethics and social responsibility at Carnegie Mellon University. "One might argue that an invasive medical procedure falls under that umbrella. You don't expect your employer to be asking you to take something into your body through a needle as part of your as part of your duties."
3. There's always legal risk.
Though severe adverse reactions are rare, if an employer mandates the vaccine and an employee has some sort of severe reaction to it, causing serious illness or injury, the employee could be entitled to workers' compensation benefits. Also, don't forget about unions. If employees are represented by a union, business owners must abide by that collective agreement, notes Hooker. So make sure any imposed mandates don't conflict with a previous bargaining agreement.
Aug 30, 2021