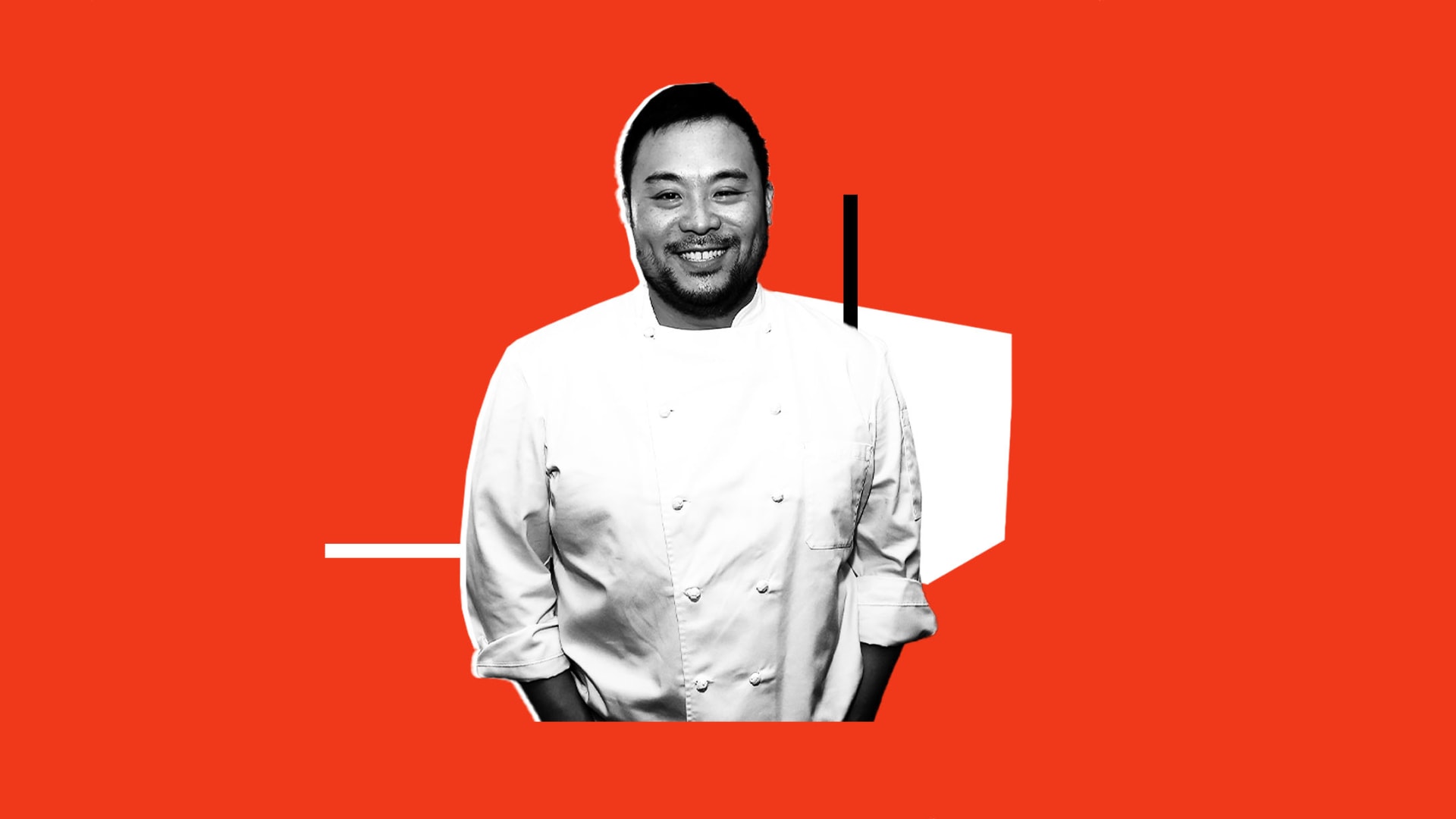 Chang, the founder of restaurant business Momofuku Group and entertainment group Majordomo Media, had to temporarily close all his restaurants worldwide because of the coronavirus pandemic (they have since reopened). But even amid all the upheaval, he extended his focus well beyond just his core business ventures. Among other projects, Chang launched the latest season of his Netflix show Ugly Delicious, and published the New York Times best-selling memoir Eat a Peach, in which talks about his childhood and his struggles with mental illness, and how both shaped his career.
In the memoir, Chang discusses being the child of immigrant "tiger" parents whose high expectations had a significant impact on him--both negative and positive. For instance, he says he spent much of his life trying not to be his father, who showed his love through achievements that could be checked off on a list. "He only understood success through tangible things, objective things," says Chang, who will be speaking on October 22 at the 2020 Inc. 5000 Vision Conference. "It was conditional love." But years later he realized that it is that relationship with success that led him to be a good chef.
When he first started cooking, Chang wasn't all that good at it. But what he did have was grit and stubbornness--which he says is one of the best skillsets you can have, given that cooking is all about repetition. So instead of relying on talent, Chang took on a mindset of hard work, continually honing elements of his craft such as knife skills and making a dish more efficiently. It was this mindset of determination, he says, that not only helped grow his career but later also conquered his depression.
Oct 22, 2020