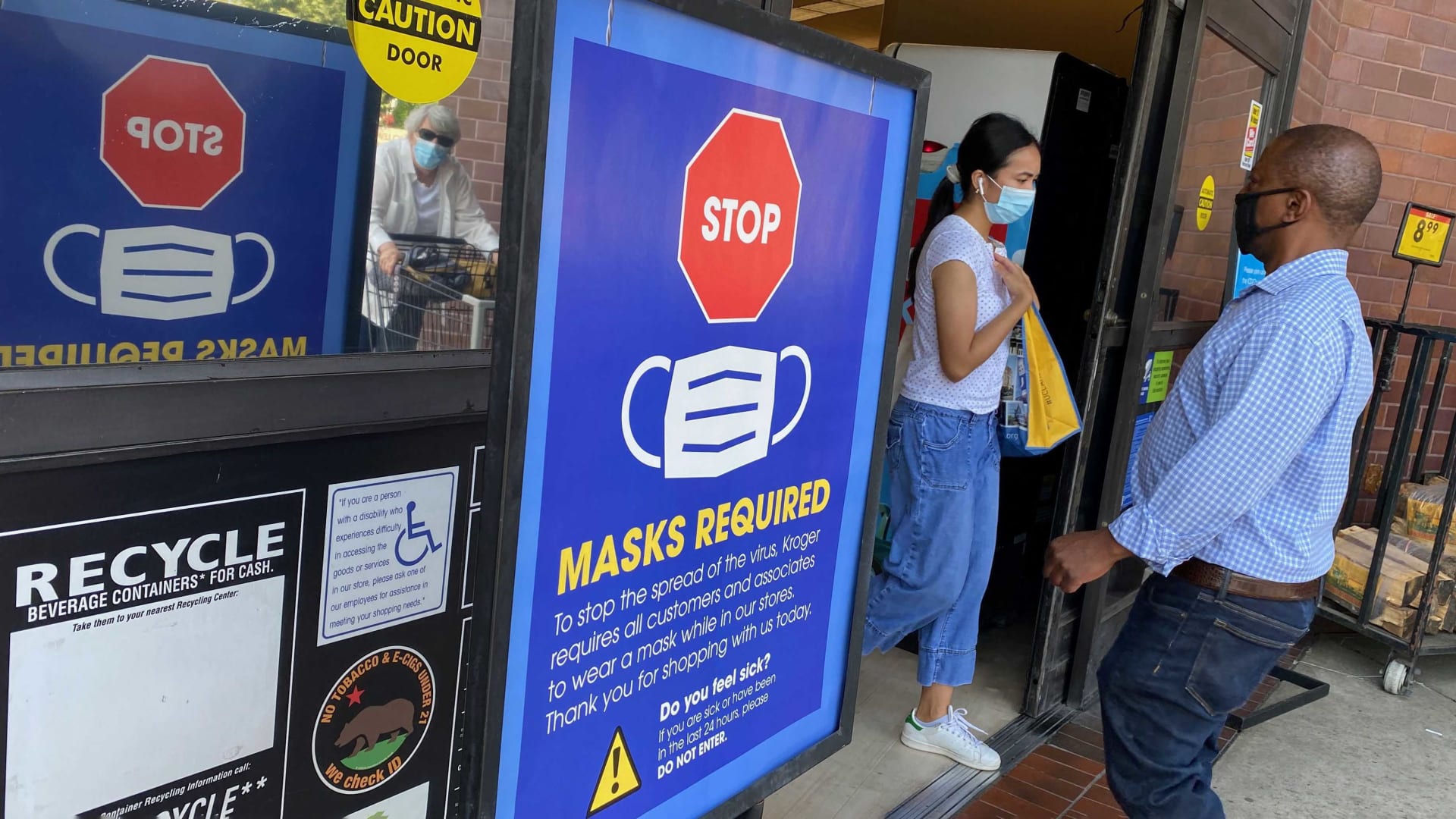 The government agency in charge of setting public health standards is reportedly set to announce today that vaccinated individuals in certain parts of the country should once again don facemasks indoors. The focus is on areas with large numbers of unvaccinated individuals, which includes Florida and Tennessee.
Of course, the pandemic is nothing if not unpredictable. So it makes sense that guidance changes. However, this isn't the first time the CDC has reversed itself during the Covid-19 pandemic. In September 2020, the agency reversed a controversial recommendation suggesting that people who have had close contact with someone infected with Covid-19 don't need to get tested for it if they show no symptoms -- a move that received unprecedented backlash from government and health officials.
The upshot of the flip-flop is not good for businesses -- uncertainty of any kind never is. Plus, there's a cost to the reversal. Many businesses in the past couple months, including Walmart, Costco, and Starbucks, lifted mask requirements for customers and employees who are fully vaccinated -- often relying on an unspoken honor system in which they trust that unmasked employees and customers have received a vaccine.
Still, given the trajectory of the Delta variant, many businesses, including Apple, have already begun reinstating their policies of requiring public-facing employees to wear masks, regardless of vaccine status. So the CDC change may be less jarring. And your employees' and community's safety should be paramount.
As such, check local and state guidelines and keep an eye on the health in your local community to help guide your decisions.
Jul 27, 2021