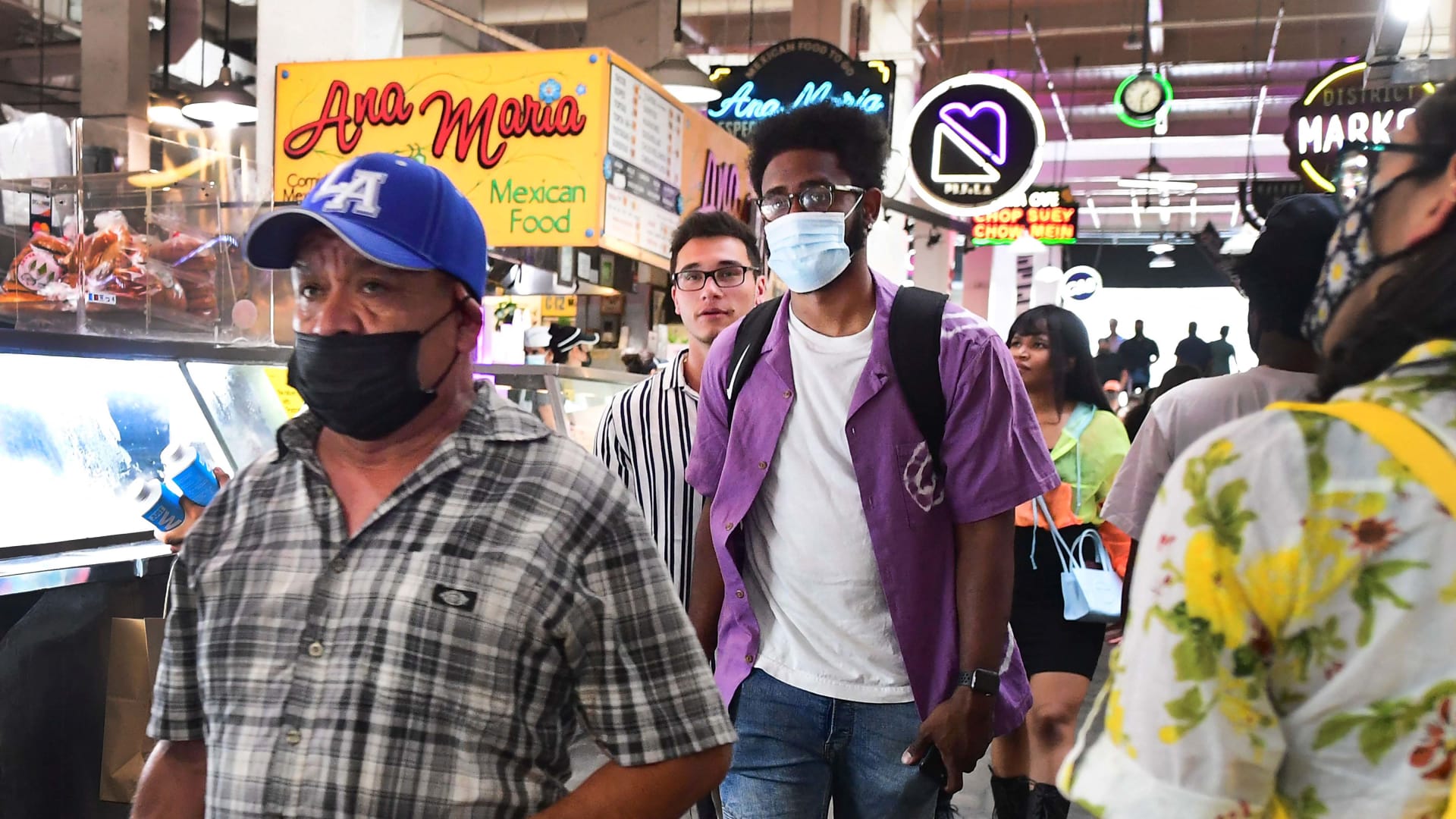 Across America, many businesses are now transitioning back to some semblance of life pre-pandemic. They're bringing workers back; their sales are starting to pick up. Some are even catering to customers indoors. The only wild card (seemingly) left? The Delta variant.
On June 29, the Centers for Disease Control and Prevention (CDC) announced that the new Delta variant of the coronavirus now accounts for one in four cases nationwide and has spread to almost every state across the U.S. Additionally, the CDC says infections from the Delta strain contributed to a 10 percent rise in daily Covid-19 cases to around 12,600 late last month.
The variant, which is more contagious but not deadlier than the original Covid-19 strain, is in some ways trickier to diagnose than the original strain. As such, its reach may be even wider than expected--and that could pose risks to your back-to-work plans, particularly in places with lower vaccination rates like Missouri and Arizona.
Here's what your business needs to know about detecting the variant:
Whereas the loss of taste and smell was among the most telltale signs of the coronavirus throughout the pandemic, many getting sick with the Delta variant present with more vague symptoms that may be harder to spot than those of the original strain, Dr. David Priest, an infectious disease specialist with Novant Health, told WCNC. He says to be on the lookout for symptoms including a runny nose or sore throat.
According to the CDC, the coronavirus and its variants have a wide range of symptoms in common, too. Those include fever, cough, shortness of breath or difficulty breathing, and congestion. While a sore throat may be witnessed in those contracting the original strain as well as the Delta variant, those who get the Delta variant do not commonly exhibit a loss of taste and smell.
The upshot? It's crucial to continue to encourage workers with any symptoms to stay home and get tested, as well as follow CDC and Occupational Safety and Health Administration (OSHA) directives in the workplace. Also, follow local health and safety guidance, as community spread of the Delta variant is particularly pernicious. Last week, for example, public health officials in Los Angeles County urged the public to wear masks indoors in public places, regardless of vaccination status, because of the Delta variant.
Jul 7, 2021