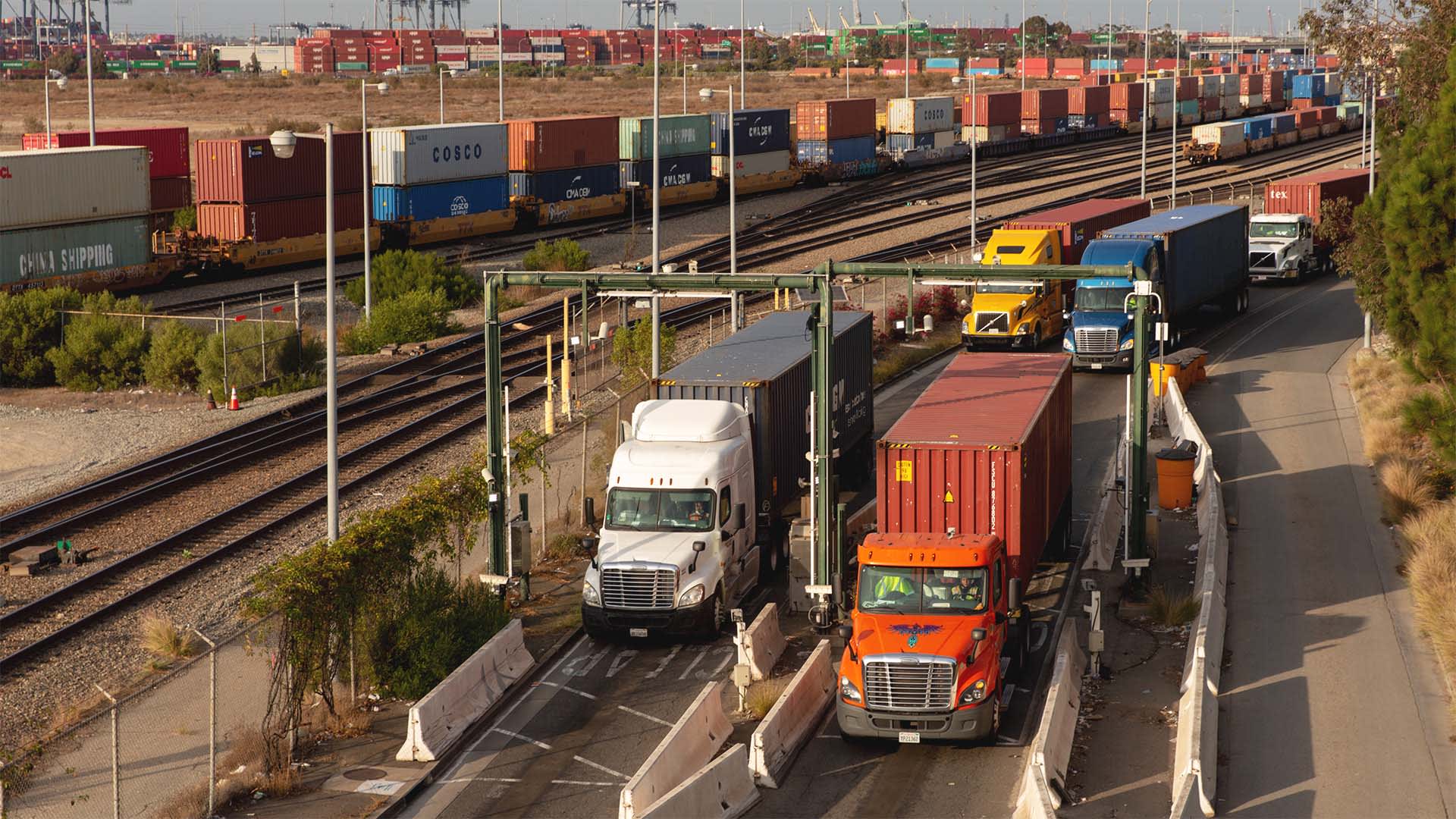 It'll be a while before pandemic related supply chain backups subside. Material scarcity, labor shortages, and port congestion that continue to disrupt value chains likely won't improve significantly this year. The Russian invasion of Ukraine is only adding fat to the fire. The crisis has disrupted cargo flights in those countries, putting added pressure on cargo capacity and raising concerns about even more supply chain disruptions. Meanwhile, metals including aluminum and steel are now in shorter supply as Ukrainian mills shut down. And if you import sunflower seeds from Russia, good luck.
President Joe Biden's infrastructure plan, passed last November, aims to refurbish the nation's coastal and inland ports, replenish rail network grants, and allocate money for roadways and bridge repairs. That will take years to execute, though.
Roughly one in four small-business owners cite supply chain issues as their biggest problem, up eight percentage points from last quarter, according to a recent survey from the U.S. Chamber of Commerce. Additionally, three in four small businesses say they are concerned about the impact supply chain disruptions are having on their business.
Customers don't really care. Despite knowing the issues companies face, they still want their goods quickly and on time. "There's an expectation that inventory is going to be available to us when we want it and within a short time frame, often a few days," says Eddie Capel, CEO of Manhattan Associates, a retail supply chain management technology firm. "Making those promises is increasingly more difficult, and without visibility you're dead in the water."
When something goes wrong, you need to know what happened, where, and how soon it'll be fixed. You can't do that without a comprehensive view of all the moving parts. That's created a market for companies that offer technology designed to help you track and manage goods, and find alternative solutions when it all goes sideways.
Supply-chain technology startups raised $24.3 billion in venture funding in the first three quarters of 2021, 58 percent more than the full-year total for 2020, according to analytics firm PitchBook Data. While traditional third-party logistics (3PL) companies can tell you when products arrive at facilities and when they'll likely arrive, the promise of the new software is that it can offer real-time models of exactly where your products are, better manage vendors, and find alternative warehouse space.
Here's what you should have to make sure you have a full picture of your supply chain.
What You Need
You likely are going to want some kind of software in your portfolio. "There's just no way around not having at least access to those capabilities," says Capel about supply chain management tools. This includes software for transportation management, inventory management, warehouse management, and order management.
Data technology can help precisely map your entire network of business sites, including warehouses, factories, distribution centers, hubs, yards, and ports. You can then use this information to improve visibility of products and assets, provide up-to-the minute ETAs, avoid bottlenecks, reduce dwell times, miss fewer slots, lower costs, and improve customer service.
Radio-frequency identification (RFID) tags, which use repeatedly pulsating radio waves to capture data, are one option. RFID isn't a new technology, but its application now has a broader appeal. RFID tags range in price from 10 cents to $20 each, and readers can cost anywhere from a few hundred dollars to several thousand. Of course you also need software to track and store the data.
"Many of the existing issues in the supply chain today come down to lack of visibility, and location technology is the answer to solving these challenges," says Edzard Overbeek, CEO of Here Technologies, a global logistics company based in Amsterdam.
To assess risk in your supply chain, you'll also need to evaluate your current vendors, says Walker Ryan, CEO of Parq, an Austin-based a company that specializes in mitigating supply chain risk with vendor relationship management software. Having vendor information stored in a single place can help you find pain points in your supply chain more quickly, especially when your products come from multiple sources, and help locate alternative sources if necessary.
Technology Integration
To get a bird's-eye view of your supply chain, you'll also need to evaluate all the data from management systems in one place. Blockchain technology--the basis of Bitcoin and other crypto currencies--is one option that can be used as repository of data, which, when put together, can act as a single source of information, says Mark Cohen, director of retail studies at Columbia Business School. "In real time, the status of all things related to your orders can be examined, because it's constantly being updated in an organized way."
Syncing and coordinating all this data isn't easy, and is a lot of work, he adds, but it's best way to understand what gaps exist in your system and how to fix them.
Forecasting
The supply chain crunch has also underlined the importance of forecasting technology. Obviously each industry is going to be different, but anything that can give you a better forecast is probably the best place to start, especially if you can afford only one piece of software, says Richard Kilgore, a professor of management and business administration at Maryville University.
Machine learning in particular can be used to map trends in various industries using data collected over time, but before shelling out money on any forecasting tools, be extra skeptical, as some companies are "a little too optimistic about what they offer, and the ability to promise accurate predictions," notes Kilgore. The company you choose should be honest about the accuracy of their products. "The ability to say 'We're not sure we can solve this problem, but we can give you an estimate' is crucial," he adds. The more data you have, the better the tools will be at predicting changes to your specific supply chain, so sharing this data could be beneficial.
Mar 9, 2022