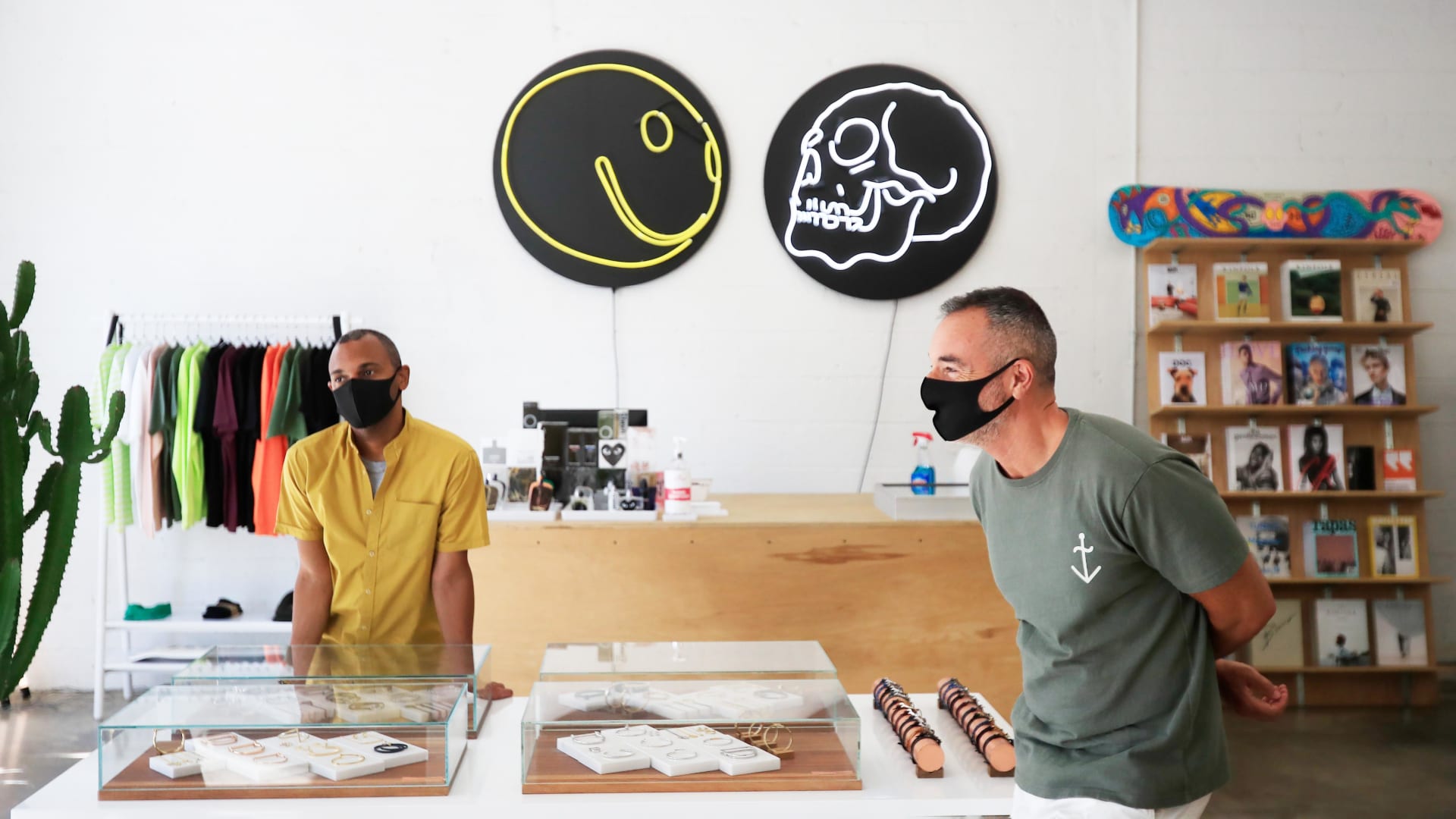 Small cards that label people as being "facemask exempt" have been making the rounds for some time. Don't be fooled, these cards carry no weight under U.S. law. But the Americans With Disabilities Act (ADA), which the cards claim to wield, is very real--and something any in-person business should become familiar with.
The purpose of the law is to make sure that people with disabilities have the same rights and opportunities as everyone else.
Employers must make modifications or adjustments to a job or the work environment that will enable an employee with a disability to participate in or perform essential job functions.
The ADA prohibits discrimination against qualified individuals with disabilities in all programs, activities, and services of public entities.
The ADA prohibits private places of public accommodation from discriminating against individuals with disabilities.
Telephone and internet companies must provide a system of interstate and intrastate telecommunications to accommodate for individuals with hearing and speech disabilities.
Besides familiarizing yourself with the ADA, it's a good idea to train employees on how to read these cards.
At roughly the size of a business card, the facemask exemption cards feature the private organization's logo, a blue and white eagle with red stripes and stars. One version of the card hosts the Justice Department's logo, along with a list a verified phone numbers. Another, earlier version of the card features the same information as below but with several odd misspellings, including a reference to the "Americans with Disability Act (ADA)."
The Department of Justice issued an announcement on June 30 saying that the ADA does not provide a blanket exemption to people with disabilities from complying with legitimate safety requirements necessary for safe operations. Cards and other documents bearing the Department of Justice seal are fraudulent, the release said.
The group behind the cards, the Freedom to Breathe Agency, a private organization which aims to "protect freedom and liberty," says the cards are intended to advise American citizens about their legal and civil rights. "The Face Mask Exempt Card is legitimate and valid," FTBA founder and chairperson Lenka Koloma said in a statement. "Saying it is fraudulent and invalid is like saying your Costco card is invalid."
In general, the Centers for Disease Control (CDC) recommends wearing cloth face coverings in public places to help reduce the spread of the coronavirus, though guidelines may vary depending on state and county.
Handling customers who refuse to comply with CDC or local guidelines can be tricky. Countless videos of customers refusing to wear masks before entering establishments have popped up all over the internet and on social media, as businesses start to reopen across the country. It's important to train employees on how to handle issues if they arise, including knowing how to perform hazard assessments condoned by the Occupational Safety and Health Administration (OSHA), an agency of the U.S. Department of Labor ensuring safe and healthful working conditions. These assessments require conducting workplace inspections and documenting incidents.
Employees must also report any health and safety issues to supervisors if they arise, and they'll need guidance on how to address facemask and other health concerns directly with customers. Erin McLaughlin, labor and employment attorney at Pittsburgh-based law firm Buchanan Ingersoll & Rooney notes that violations of state or local regulations should be documented, and any breaches of OSHA safety protocols must be documented.
It's also a good idea to share your company's policies with customers, as they're more likely to respond better if you explain that the rules are there to keep them safe. This can be done over social media, through newsletters, or with physical signs placed around an establishment that make it clear to customers that they're not allowed inside without a proper face covering.
Jul 9, 2020