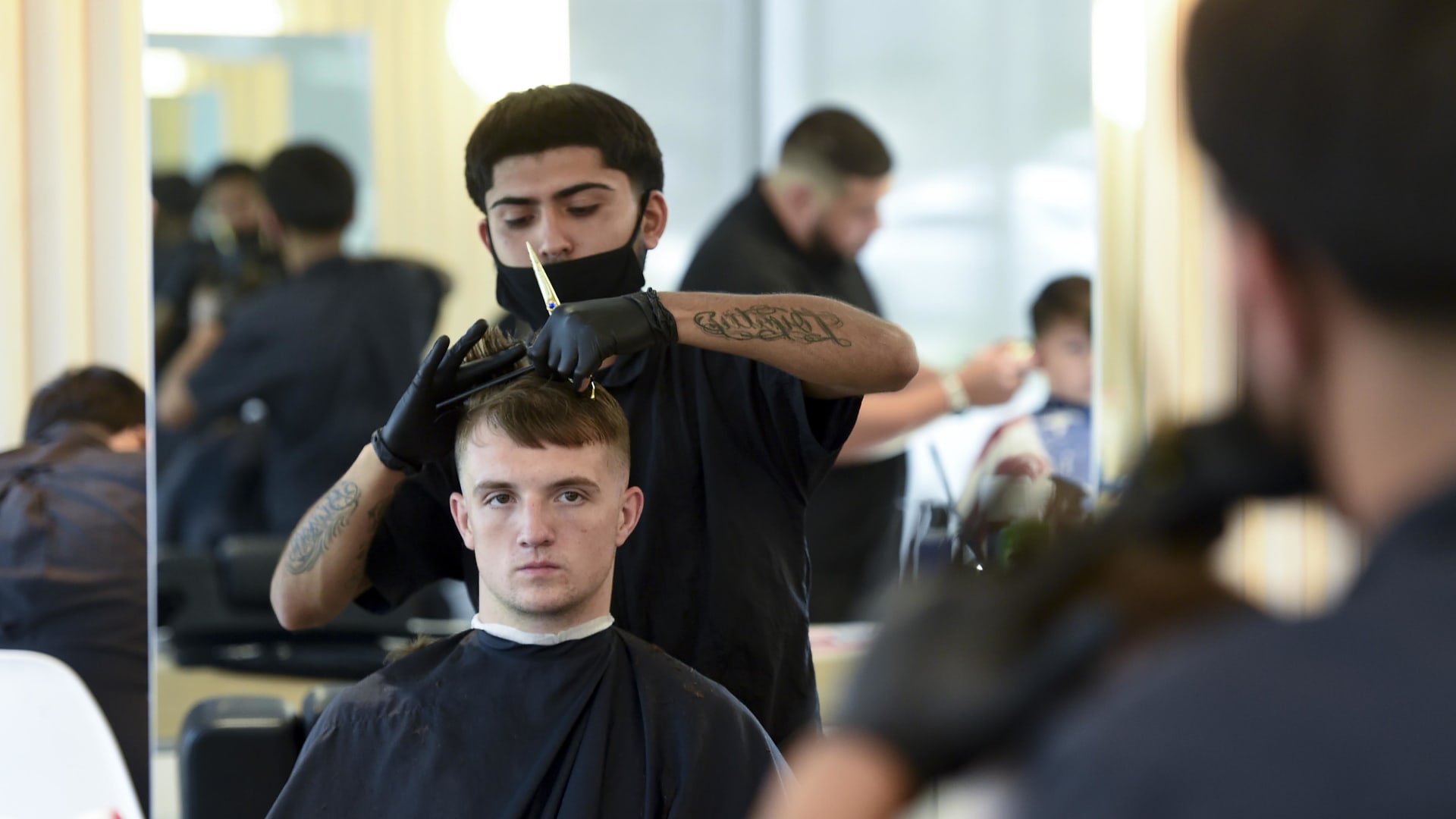 A downside of the CDC's May announcement, in which it declared face masks optional for vaccinated individuals. The coverings, which had previously conferred safety for many wearers, now serves to divide them--and that's likely taking a toll on your masked employees' mental health.
Requiring employees to wear masks is, in many cases, the right thing to do health-wise. For those in certain industries like health care wearing a mask is required, according to the latest guidance from the Occupational Safety and Health Administration (OSHA), a federal agency that oversees workplace health and safety. Out of an abundance of caution, however, many employers--particularly those in service industries like retail, meatpacking, and hospitality--also require their vaccinated frontline workers to don masks. Meanwhile, many white-collar workplaces have made wearing masks optional for vaccinated workers.
The different policies make sense. Roughly half of the U.S. population is fully vaccinated against the coronavirus. But the new, more contagious Delta variant of the virus is quickly sweeping across many states, including Maryland and Florida. So it's crucial to protect those who work public-facing jobs, when it isn't clear who is and isn't vaccinated.
Still, mask wearing has become another visual reminder of the stark differences between the haves and the have-nots. "It sends a message--one that's been internalized on both sides--that the body of the mask wearer is 'riskier' than the body of the consumer," Erin Vearncombe, a sociology professor at the University of Toronto who studies dress codes, told The New York Times. "It shows that certain groups have, and even deserve, more civil liberties than others."
But employees don't have to feel this way. Wearing a mask or not wearing one doesn't have to be stigmatizing, says Denise Rousseau, professor of organizational behavior and public policy at Carnegie Mellon University's Heinz College. "If someone feels ostracized for wearing a mask, it's an emotional problem of the employee, which often stems from tension in the workplace."
Rousseau adds that if an employer is consistent with communicating policies and understanding of employee concerns, there shouldn't be backlash or negative feelings in the workplace. Instead, she suggests letting employees know that health practices such as mask wearing are for their benefit, and for the safety of employees and customers alike.
Jul 9, 2021