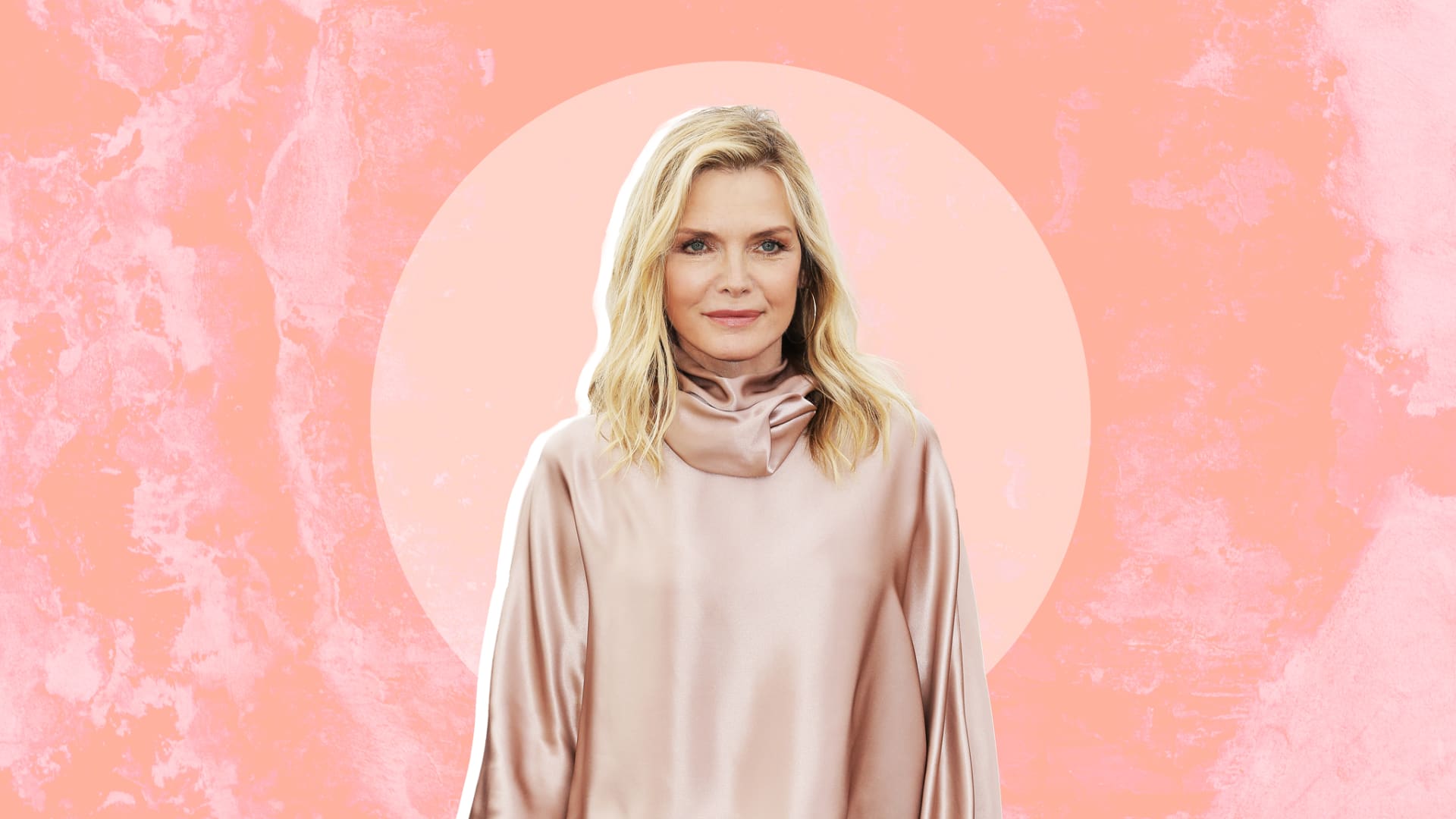 Michelle Pfeiffer is at the top of her field when it comes to being a film actor; entrepreneurship proved--if not a tougher nut to crack--certainly degrees more difficult in different ways. But, Pfeiffer found, she had the first piece of the puzzle down pat: She spotted a problem that needed solving.
When perusing the ingredient list on fragrances, she saw just how vague they can be--and that's when the ingredients are actually known. Oftentimes, she points out, a fragrance may contain hundreds of chemicals not even mentioned. And the alternatives are sparse. "I tried every kind of organic natural fragrance on the market," without success, said Pfeiffer, during a Q&A session at the Fast Company Innovation Festival this week. "I thought well, you know, surely there must be other people looking for a product like this."
In 2019, she founded Los Angeles-based direct-to-consumer clean beauty company Henry Rose to be the transparent and limited-ingredient alternative she craved. She also opted out of plastering her name on her company or its fragrances--hoping the strength of the product's idea would stand on its own.
So far so good. Henry Rose, Pfeiffer said, is set to triple in 2020. Here are her tips for entrepreneurs launching a new product into a crowded market:
1. Expect change and a learning curve.
When Pfeiffer set out to create a fragrance, she knew a little about the clean-products industry but nothing about fragrance formulation or running a business, for that matter. So she says there was a massive learning curve, at first. And the cadence of the process left little time for digesting lessons learned. Once one product is finished, another one starts. Just when her company finished the first fragrance, it was immediately on to expansion. "From the beginning, every single day, my head feels like it's going to explode," she says. "Things just don't stay the same from day to day."
2. Let the product and brand stand for itself.
As a celebrity, Pfeiffer had the option to slap her name on her product, but she didn't. While she says educating the customer is important, and that lending her authority is a way to boost brand recognition, she's proud of the fact that the product can stand on its own without her name attached to it. "I'm not necessarily, you know, the face of the brand. I'm the founder of the brand, the spokesperson for the brand, and that's the way I've approached it," she says. "And I think in that way we've really been successful in creating credibility for the brand."
3. You can't please everyone.
Marketing a product this year is just about as complicated as 2020 itself. Many founders decline to make their political views public, as doing so can have a negative impact on their company. Pfeiffer says while opening up about her views has been a struggle, it's allowed her to create her own narrative. "Someone's gonna love it, someone's gonna hate it," she says. "And so you ultimately just have to be true to what feels authentic to you and try not to be heavy-handed."
Oct 9, 2020