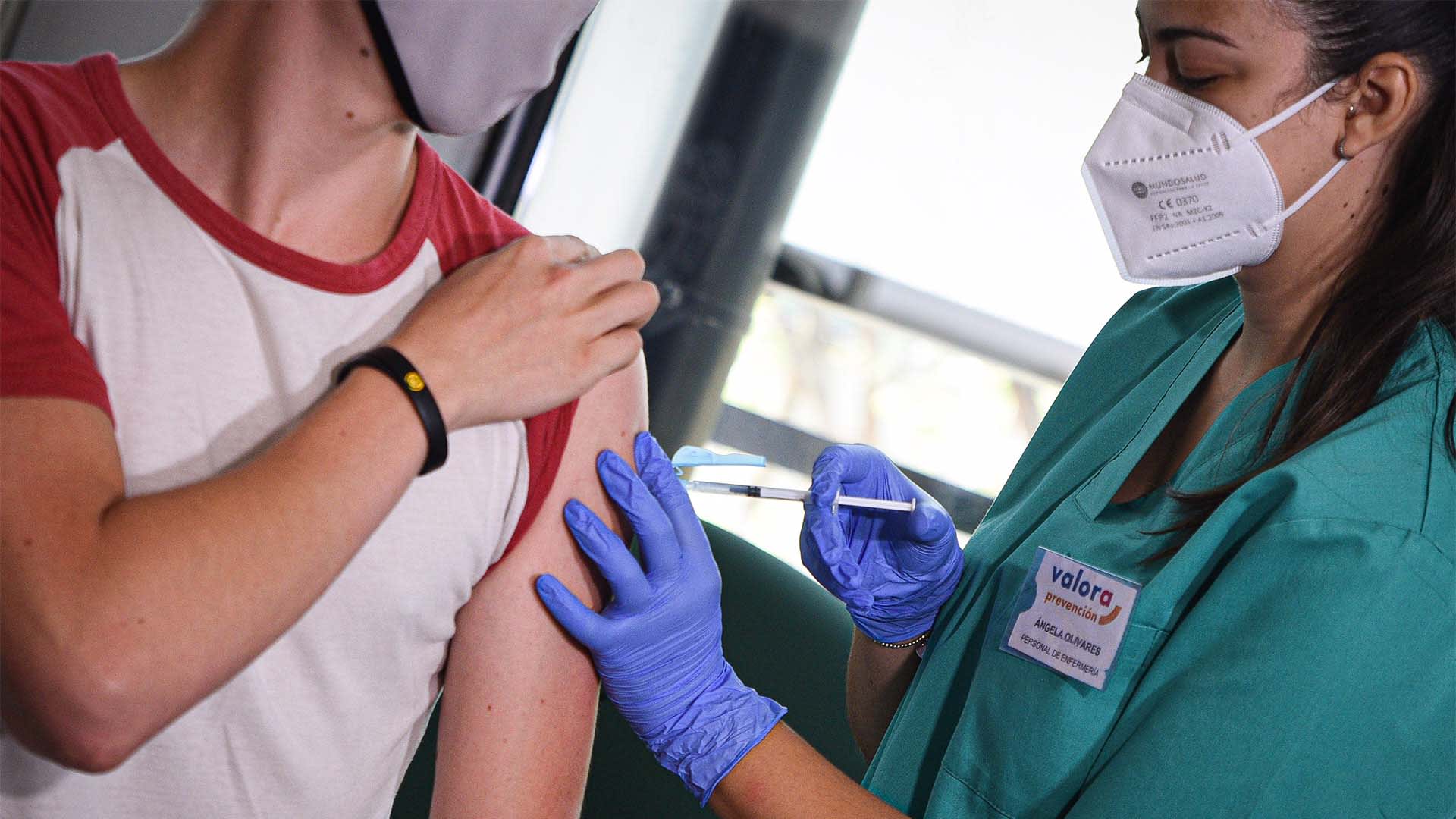 A new vaccine for those 6 and under is on the horizon, and it could eliminate the final barrier keeping employers from asking most employees to come back to the office.
Biotech company Moderna announced Wednesday that its second phase of vaccine studies for children under 6 has successfully met "primary endpoints." This means that young children who received the vaccine in the study had a similar immune response against the virus as seen in adults. Protection against infection with the Omicron variant was also similar to what's been observed after a two-dose primary series in adults.
"The antibody levels that we are seeing are really key, since they should be able to protect against severe disease, hospitalization, and death, which is really important as parents return to work and children return to school," Paul Burton, the chief medical officer of Moderna, told Inc.
On the basis of its study, Moderna plans to submit a request for authorization of a two-dose primary series of the vaccine for children under 6 years of age to the U.S. Food and Drug Administration (FDA).
Many parents with children under 6 years old have taken extra precautions during the pandemic because these kids are too young to be vaccinated and rarely wear their masks consistently. As companies started to call employees back to the office, some parents declined, fearing they might bring the infection home to their youngest children.
A U.S. Census Household Pulse Survey in November asked respondents their main reason for not working, and 4.9 million people said they were caring for children not in school or daycare, and 2.4 million people said they were concerned about getting or spreading the coronavirus. That's a huge number. In a tight labor market, a vaccine for the youngest children has the potential to bring parents who opted out back into the workforce, easing the labor crunch for some employers.
While it's unlikely that the Moderna news will prompt cautious parents to return to offices immediately--once authorization is granted, children will need at least a month to reach full vaccination status--there may be a lowering of resistance from employees over coming into the office, David Lewis, CEO of human resources firm OperationsInc, told NBC in November. "Over time, employees who have used their kids and the lack of vaccination ability as a reason for their wanting to work from home will lose that as an excuse," he said.
Until the vaccine is widely available, the Centers for Disease Control and Prevention recommends people who are not up-to-date on their vaccines and children under 6 years old continue taking steps to prevent getting sick, which include wearing a well-fitting mask indoors in public in areas where the community transmission levels are high.
Mar 25, 2022