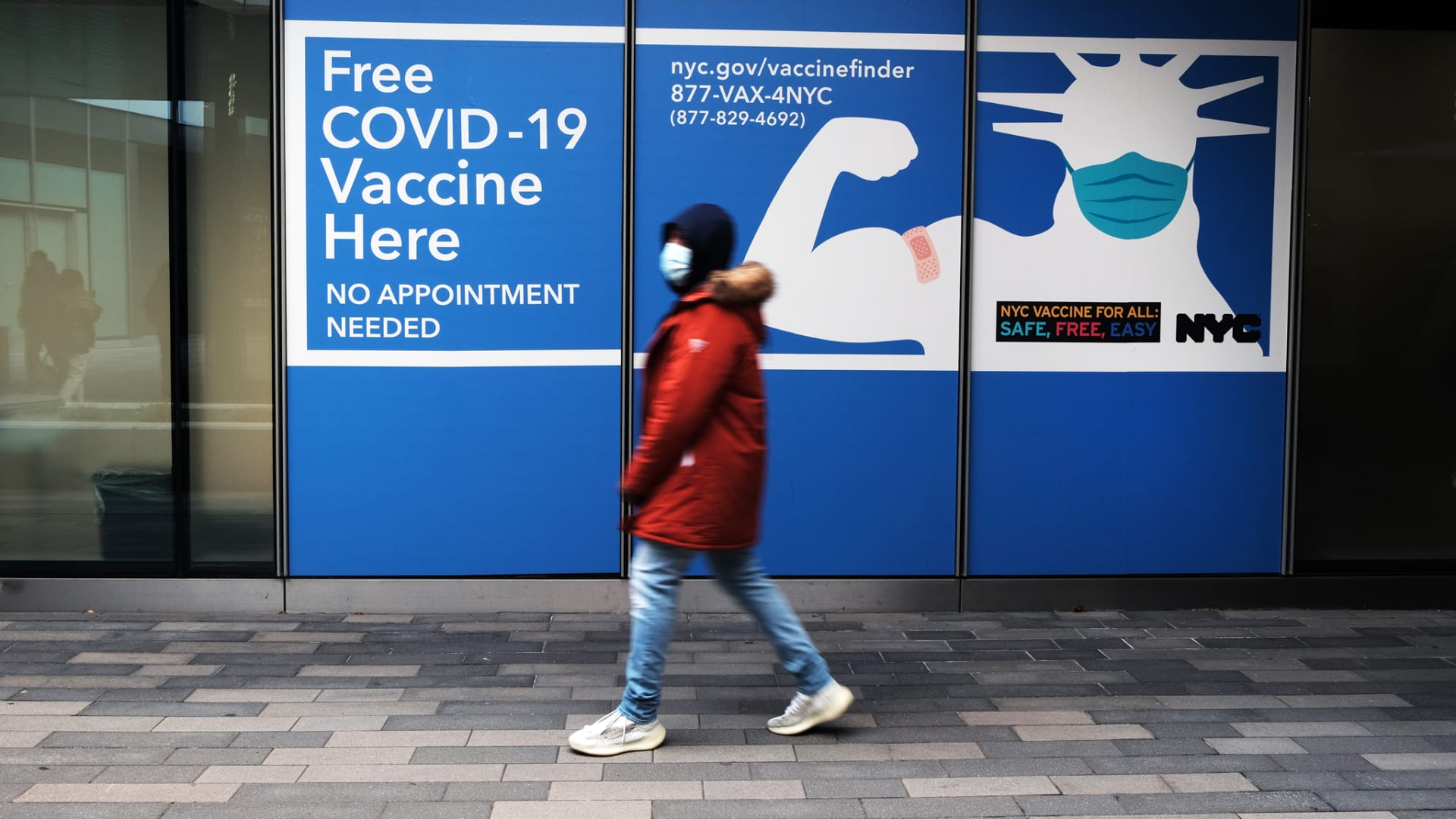 New York City's Bill de Blasio on Monday became the first big-city mayor in the nation to mandate vaccines for all private employers; it likely won't be the last.
Starting December 27, 2021, all private-sector workers must be fully vaccinated. That's two doses of the Pfizer or Moderna vaccine, or one dose of the Johnson & Johnson vaccine. De Blasio added in a statement that the city will issue additional enforcement and reasonable accommodation guidelines to support small businesses with implementation on December 15. It's unclear what the consequences for inaction are; however, that guidance, too, should be forthcoming.
The move isn't unexpected. With the surfacing and subsequent spread of the Omicron variant amid the holidays, the measure could help reduce transmission during the winter months. The state already has one of the highest vaccination rates in the country, with roughly 90 percent of residents boasting at least one dose of the vaccine and 70 percent considered fully vaccinated, according to the Centers for Disease Control and Prevention (CDC). Even so, the number of coronavirus cases in the city surged in recent weeks; daily case counts have jumped more than 75 percent since November 1, according to The New York Times.
For many employers, this edict won't be too burdensome, as they've already taken steps to get their workers vaccinated. On November 4, President Joe Biden announced that all employers with 100 or more employees must mandate the vaccine for all workers by January 4, 2022. While the CDC says businesses should prepare for the mandate, the measure is currently on hold, pending legal challenges. The new citywide measure in New York will affect an additional 184,000 businesses, says de Blasio.
Other big cities could follow New York's lead. San Francisco, a city with an equally high vaccination rate, has been similarly strict in regards to mandates and mask requirements in the past year. There, employers or hosts at a gathering must ensure proper ventilation and those present must be vaccinated and have no recent Covid-19 exposures, according to city officials.
It's a matter of continued public health. Prior to the surfacing of Omicron, both NYC and San Francisco were approaching endemic status. This means the virus would keep circulating. However, its impact would become fairly manageable and integrated into society, becoming more like a perennial illness than a full-blown pandemic.
Even so, precautions are a necessity these days. "We gotta get vaccines out as universally as possible," says Dr. Bruce Hirsch, an infectious disease expert at Northwell Health. "It's the only way we can hope to get back to a new normal."
Last week, the White House announced a plan to help America get better protected against the Delta and Omicron variants. That plan, in part, encourages mandates among the smallest businesses as a protective measure to stave off business closures. The plan includes helping people get booster shots, expanding free at-home testing, and adding some additional protections in the workplace. "No business should shut down this winter because of Covid-19," the President said in a statement.
Dec 6, 2021