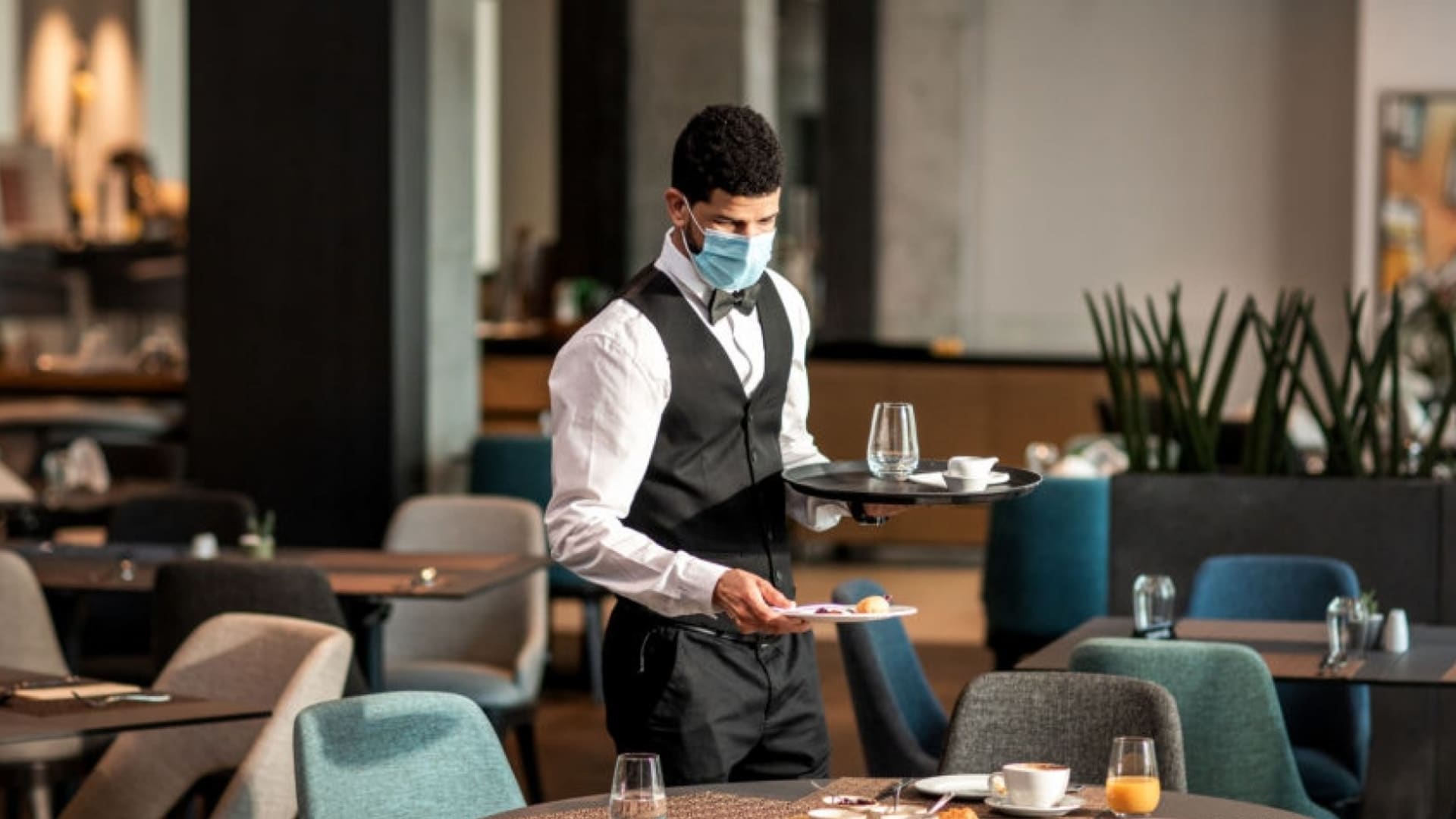 On Tuesday, a group of businesses in Richmond County, located within the NYC borough of Staten Island, filed a lawsuit seeking to halt a mandate, announced earlier this month. NYC mayor Bill de Blasio signed an executive order, requiring businesses such as restaurants to not allow customers inside their premises with physical proof of vaccination. A sign must also be placed outside notifying customers of the requirement.
The lawsuit, backed by the Independent Restaurant Owners Association Rescue, an advocacy group for small businesses, argues that the city is unfairly targeting businesses that are struggling during the pandemic, threatening the livelihoods of those who work there.
"The executive order has rendered it impossible for anyone who chooses not to be vaccinated, for whatever reason, to work in the designated industries, wholly depriving them of their livelihood," the lawsuit says. It also notes that the mandate doesn't account for people with certain medical conditions or religious beliefs.
While requiring vaccinations may help alleviate some concerns about indoor activities among those who've been vaccinated. However, it may also turn some customers away or cause longer wait times due to the extra step of showing proof. It may also cause disarray among customers. If one person in a party isn't vaccinated and says it's due to religious beliefs, do you accept the party or not? That's largely for business owners to figure out.
The logistics will also be complicated as New York's roughly 25,000 restaurants and bars will have to figure out the best way to check vaccine status themselves. "Checking vaccination status isn't like ID-ing a customer before serving them a drink," a spokesperson for the National Restaurant Association told The New York Times. Oftentimes a credited ID such as a drivers license is required to verify the vaccination, if there isn't photo ID provided on the vaccine card itself. Additionally, counterfeit vaccine cards have been floating around. Thousands were confiscated by federal agents this week.
While the New York City vaccine mandate for businesses is now fully in effect, enforcement by city health officials will not start in until September 13, when the city's public schools are expected to reopen. This gives businesses a bit of a grace period to figure out how to implement any new policies.
Aug 19, 2021