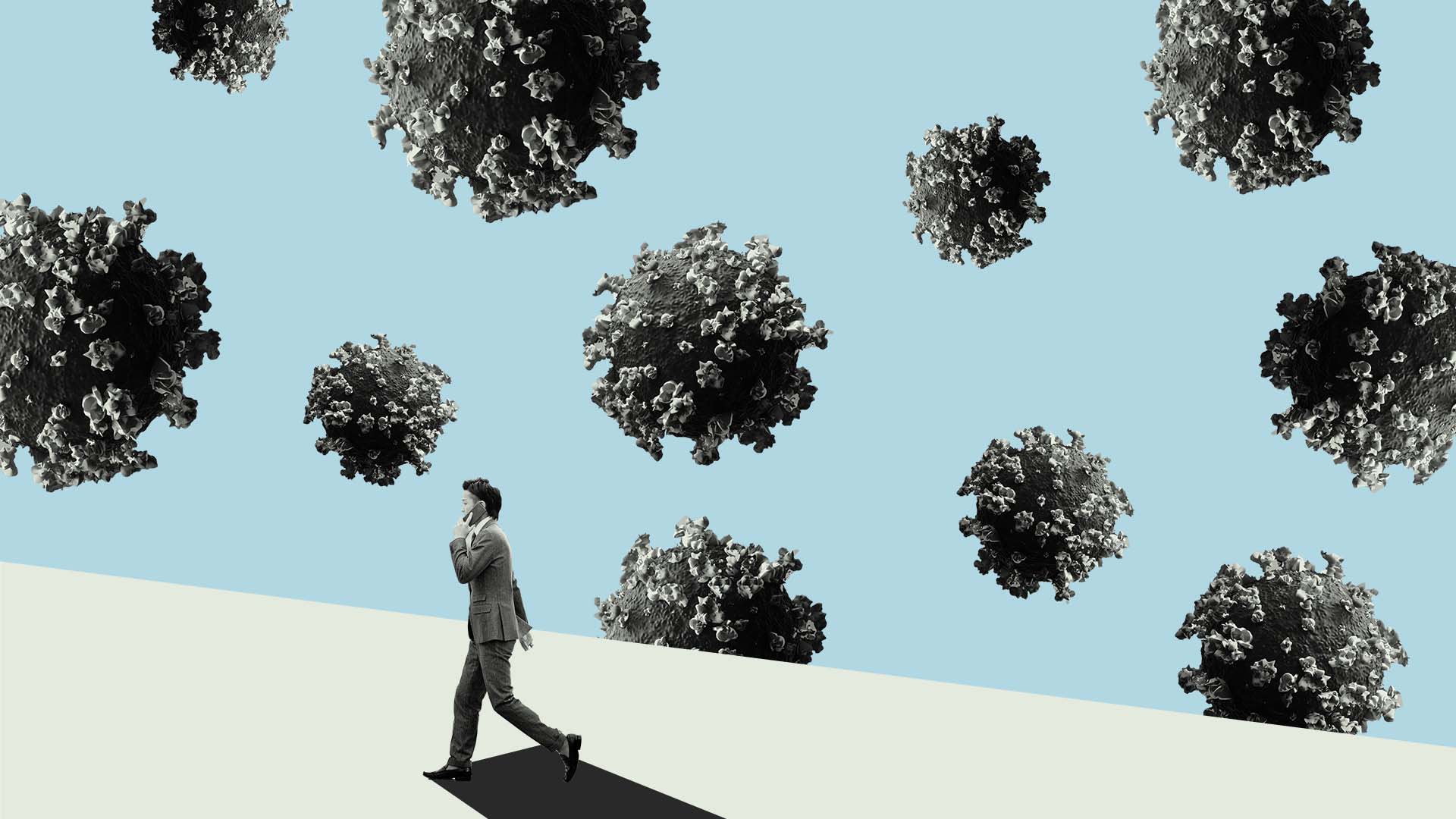 As the Covid-19 pandemic nears its two-year anniversary, it's distressingly clear that businesses need to prepare for ongoing surges and new variants. Earlier this week, the U.S. reported a record number of daily Covid-19 cases, with more than one million new infections, according to data compiled by Johns Hopkins University. While that one-day record may reflect the lack of tracking during the holidays, it's still a staggering number.
Despite the growth in cases, President Joe Biden has no intention of shutting down the economy, as happened at the start of the pandemic, and is preparing Americans to accept the virus as a part of daily life. In December, he announced a plan that included additional protections for businesses, such as increasing access to booster shots and free at-home tests, and encouraging businesses with fewer than 100 employees (which don't fall under the federal mandate) to ask their employees to get vaccinated.
The rapid spread of Omicron underlines the importance of having a plan in place, says Michael Daignault, ER physician and chief medical adviser for Reliant Health Services. "Businesses have to be prepared," he says. "By the time another variant comes around and they react, it's already too late."
Here are a few things to consider to make sure you're prepared for any upcoming surges:
Vaccine mandates are now in force
Biden's vaccine mandate took effect January 4, and on January 10, the Occupational Safety and Health Administration (OSHA) can start instituting fines for those companies that don't comply. The fines can range from $13,653 for each serious violation, to as high as $136,532 for any employer who deliberately disregards the mandate. And OSHA likely won't give you notice before showing up, so make sure you have employee vaccination records on hand, or test results for unvaccinated individuals with agreed-upon accommodations.
Weigh your options and work remotely if you need to
It's time to once again take workplace safety into account and weigh whether to stay open. Many corporations--such as Jefferies, Goldman Sachs, and Chevron--have delayed or changed their January return-to-office plans, according to The New York Times. Starbucks, Delta Air Lines, and BlackRock amended their safety protocols, because of guidance from public health authorities.
Largely, there's been a shift in focus: from a forced lockdown meant to protect everybody, to a personal-risk assessment of what you need to do to protect yourself, notes Daignault. It's up to companies to analyze the risk factors around the workplace. This means taking into account the office or workplace environment, including ventilation, vaccination rates, community transmission, and hospitalizations.
There's no longer the binary choice of "just coming to the office or not," Daignault notes "but a spectrum of the office being fully open on one end, to fully remote on the other end, and everywhere in between."
Isolation periods have changed with Omicron
If an employee tests positive, or is diagnosed with Covid-19, make sure they know to notify their manager or the company immediately. While it's not as big a deal if an employee is working remotely, one who tests positive and shows up to work can expose your company to lawsuits for reckless endangerment and negligence if other workers become infected.
Importantly, isolation periods have changed. With the Omicron variant apparently being less severe than Delta, especially for the vaccinated, the Centers for Disease Control and Prevention has shortened the recommended time in isolation for Covid-19 patients. People with Covid-19 need to remain home for five days (as opposed to 10 or more) if they are asymptomatic or if their symptoms are resolving without fever for 24 hours. Returning employees will still need to wear a mask for five days to minimize the risk of infecting people they encounter.
While this means employees may return to work sooner, you should still be concerned if they have symptoms, even at the end of the five days, notes Daignault, as they could still be contagious. This is especially true for variants such as Omicron, which is concentrated in the upper airways, such as your nose and throat, making it much more transmissible than Delta. This means you need to take into consideration not only the case count, but also how infectious any particular variant is before allowing employees back to the workplace.
Jan 7, 2022