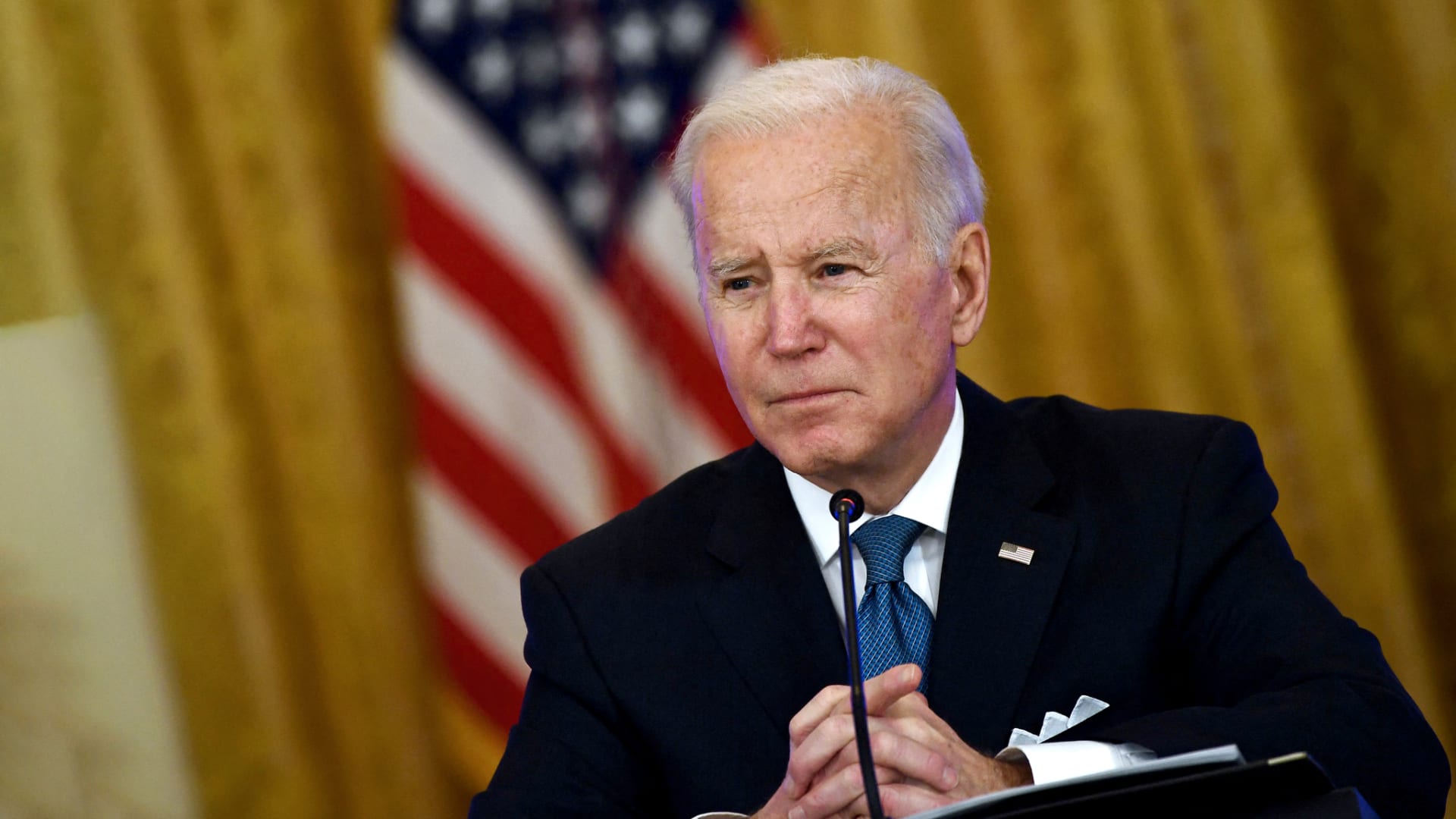 Businesses no longer have to worry about the Occupational Health and Safety Administration asking questions about employee vaccinations.
The Labor Department announced on Tuesday that President Biden is withdrawing its requirement that employers with 100 or more employees mandate vaccines or submit to weekly testing. The initiative, which was originally announced in September, was shot down by the U.S. Supreme Court on January 13, 2022, after judges declared that OSHA did not have the authority to enforce the mandate. It would have applied to some 80 million people. The Supreme Court did, however, uphold the decision to require health care workers to get a jab.
"I am disappointed that the Supreme Court has chosen to block common-sense life-saving requirements for employees at large businesses that were grounded squarely in both science and the law," the president said in a statement after the decision. "This emergency standard allowed employers to require vaccinations or to permit workers to refuse to be vaccinated, so long as they were tested once a week and wore a mask at work: a very modest burden."
OSHA could try to move a version of the mandate forward through its official rule-making process. It could, for instance, focus on high-hazard industries like meatpacking, but those situations would likely still face legal challenges, David Michaels, a former OSHA administrator and a professor at George Washington University, told the New York Times.
The decision is now up to individual employers to determine whether to require employees to get vaccinated or get tested. It is, generally speaking, legal for individual employers to do so as long as a few factors are met: your state or local government allows it, employers keep employee health information confidential, and some employees can be granted medical or religious exemptions if needed.
And for employers relieved about not having to mandate vaccines: Don't exhale just yet. Some state governments have their own mandates employers need to follow. California, New York, Hawaii, and Oregon, and Washington have all either created digital vaccination status applications, passed laws, or enacted orders exempting fully vaccinated individuals from some restrictions if they can provide proof of vaccination.
Twenty states including Florida, Arizona, and Texas have panned proof-of-vaccination requirements through either laws or executive orders. Businesses also need to be aware of local orders, such as those in New York City, that require workers who perform in-person work or interact with the public in the course of business to show proof they have received at least one dose of a vaccine and have 45 days after the first to get their second one.
Jan 25, 2022