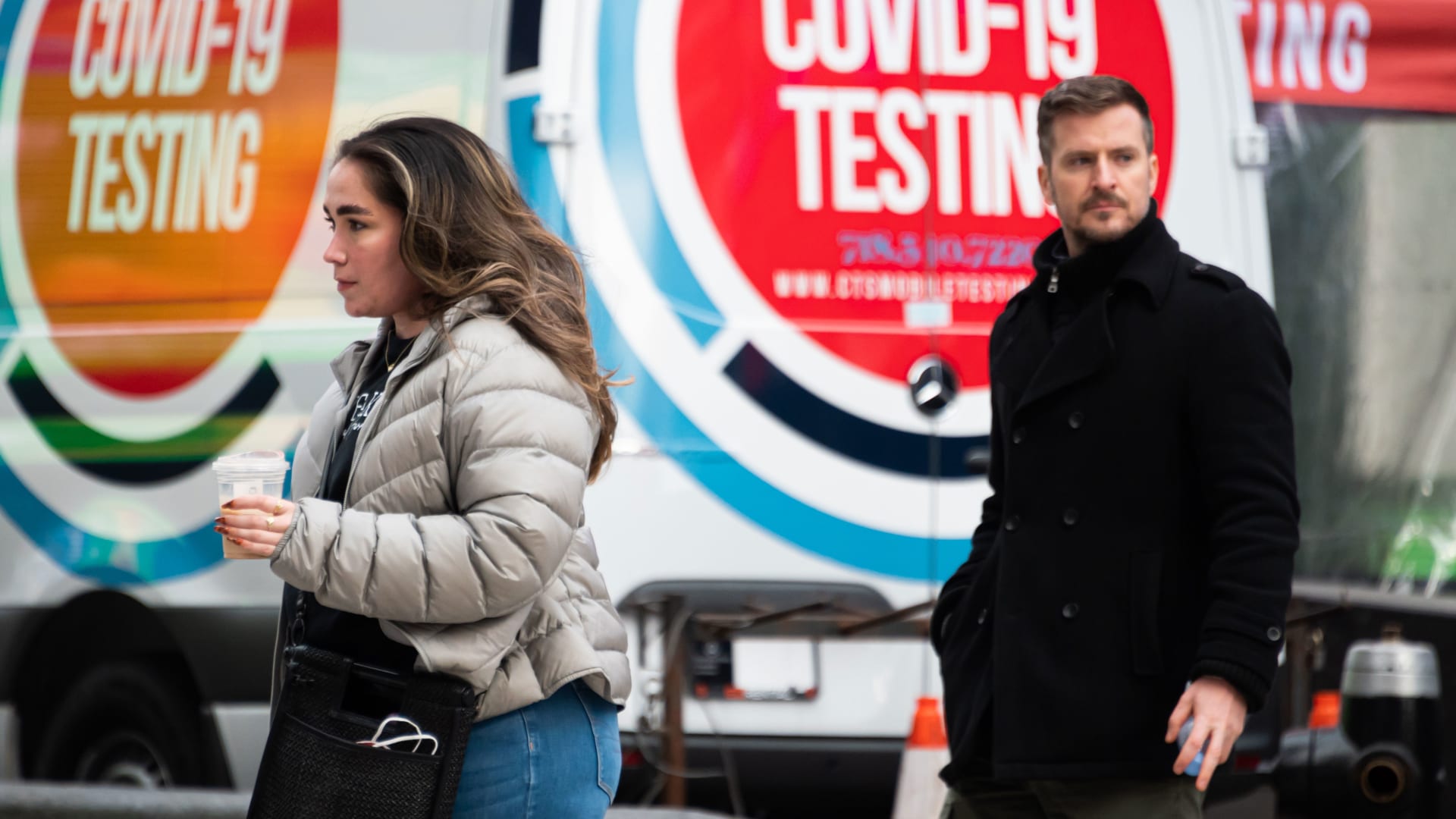 With the rate of new Covid cases declining, and mask restrictions relaxing, many have wondered: When will the pandemic be declared over? Well, according to Dr. Anthony Fauci, the U.S.'s chief medical adviser and the director of the National Institute of Allergy and Infectious Diseases, it officially is.
"We are certainly, right now, in this country, out of the pandemic phase," Fauci said on PBS NewsHour Tuesday. "Namely, we don't have 900,000 new infections a day and tens and tens and tens of thousands of hospitalizations and thousands of deaths. We are at a low level right now."
Cases in the U.S. have tumbled dramatically over the past couple of months. As of April 25, the U.S. seven-day moving average is roughly 47,000 cases a day, down from almost 900,000 cases a day during the Omicron peak in January, according to data from the Centers for Disease Control and Prevention (CDC).
For businesses, this means we've entered a choose-your-own-adventure stage of the pandemic. "More and more, the relaxation of public health requirements, mandates, has placed responsibility on the individual and the employer," Saskia Popescu, an infectious-disease epidemiologist and an assistant professor at George Mason University, told Wired. Companies are free to welcome employees back to the office mask-free, or take a wait-and-see approach and with a hybrid or fully remote model. They can choose to mandate masks at the office, or not, social distance, or not, as long as they comply with local laws and regulations, which have mostly lifted.
Though it's crucial to note that when Fauci says the pandemic is over, he doesn't mean Covid-19 is gone. SARS-CoV-2 is essentially an endemic virus, meaning ongoing transmission will keep it present in our population for a while, but, as Fauci notes, its impact will remain fairly manageable and integrated into society as long as people are intermittently vaccinated. It's also likely that the virus will pop up in hot spots with local transmission rates fluctuating over time. Substantial transmission is defined as 50 to 100 cases per 100,000, or a positivity rate between 8 and 10 percent. High transmission is defined as 100 or more cases per 100,000 people or a positivity rate of 10 percent or higher.
Also keep in mind that as more people switch to at-home Covid tests, as opposed to going to a doctor or official testing site, available data may not be as accurate. A study released in April by the CDC found that at-home test use had tripled since the beginning of the Omicron wave. While these tests certainly help lower transmission levels as individuals are able to get results and treatment faster, the tests aren't documented and aggregated with other data. That means overall case counts may be skewed. Therefore, it may be more helpful to look at local transmission rates and the number of hospitalizations in your area when making decisions.
Apr 28, 2022