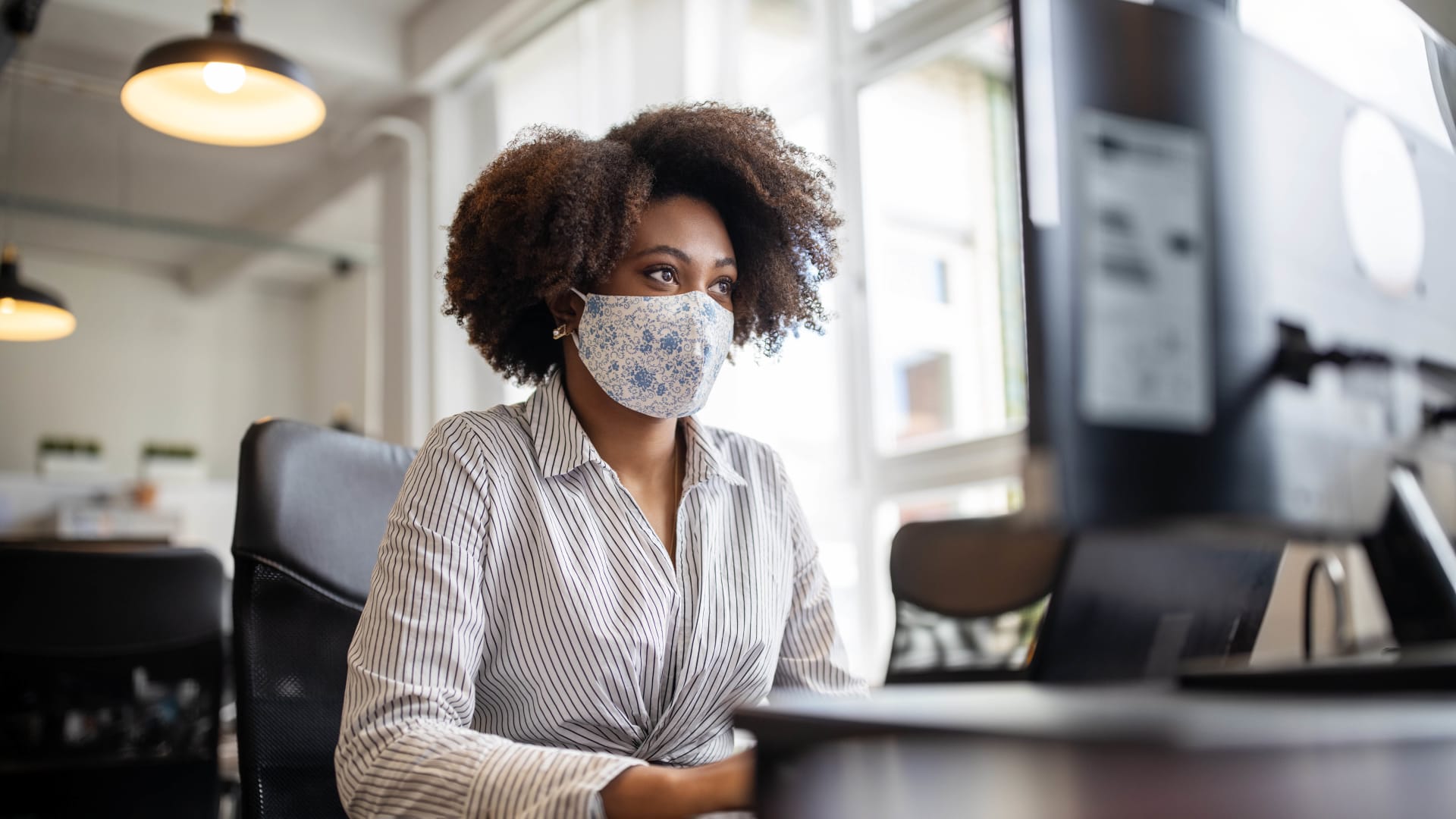 As the Delta variant continues to spread across the country, more employees are wary of their workplace safety, and for good reason. As of September 7, there are 152,393 average daily cases in the U.S. and more than 1,500 deaths per day, according to data from the Centers for Disease Control and Prevention (CDC). Daily death totals have more than quintupled since the start of August.
A new report from Paychex, a Rochester-New York HR software and services company found that nearly one-third of employees say their comfort level with in-person work has decreased due to the COVID-19 delta variant.
"While employers may be eager to see employees back in the office, surging COVID-19 cases tied to the delta variant are igniting safety concerns for workers that employers cannot ignore," said HR expert Jeanne Meister, a partner at Future Workplace, an HR research and advisory firm in a statement about the report.
While some employers are implementing vaccine mandates as a safety precaution, many are still hesitant due to the legal risks and a fear of losing workers in a tight labor market. Though employers may face even more turnover if employees don't feel safe at work.
The Paychex survey also found that 24 percent of employees say they would leave their current company if it mandated a COVID-19 vaccination. These numbers may vary state to state and based on differing vaccination rates across the country. For instance, according to the CDC roughly 68 percent of people in New York State have been vaccinated compared with 42 percent in Tennessee.
Though there are other ways business owners can help employees feel safe in the workplace without mandating the vaccine. When asked what safety measures would increase employee comfort working in-person, the survey found that requiring masks regardless of vaccine status, social distancing, and temperature checks ranked at the top.
"Workers are looking for their employers to prioritize the implementation and communication of safety measures such as mask mandates, physical distancing, and proof of COVID-19 vaccination before returning to in-person work," adds says Meister.
There are additional measures you can do to your physical space to help ensure employees are safe. Check your building's heating, ventilation, and air conditioning (HVAC) systems for performance and functionality. Increasing the airflow can also be beneficial and it's sometimes as easy as opening the windows, upgrading to quality air filters with a MERV 13 rating, or purchasing portable air filters. It's also a good idea to share any changes with employees, so they're aware that you're looking out for their well-being.
Sep 8, 2021