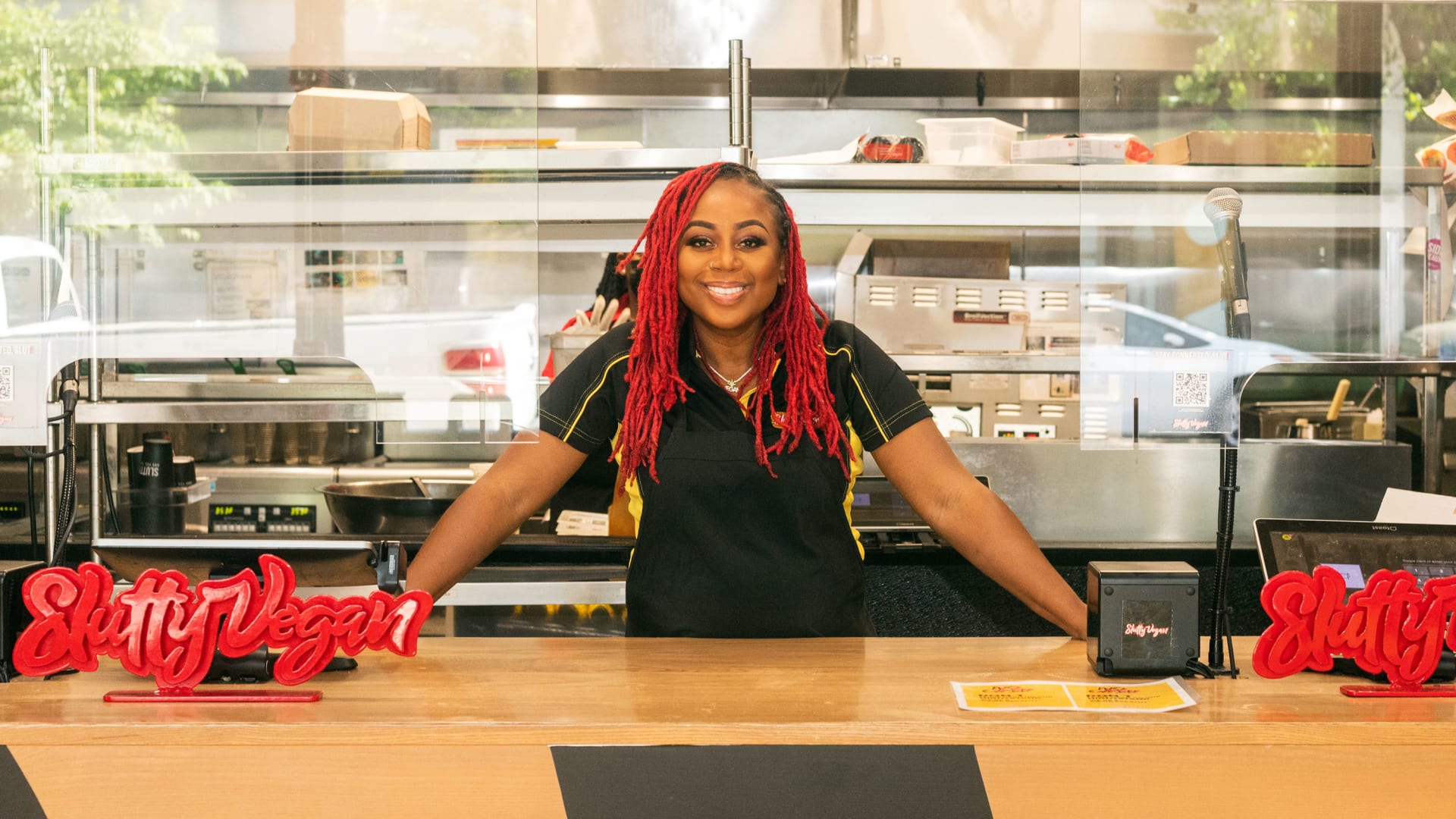 How do you inspire a bunch of new college graduates to start their own businesses? One Atlanta entrepreneur believes giving them access to their own LLCs is a good bet.
On May 14, Pinky Cole, the founder of booming restaurant chain Slutty Vegan, announced that she would give each of the 800 graduates of Clark Atlanta University, her alma mater, the ability to register a limited liability company, in partnership with Varo Bank, a fully digital bank. The cost of filing an LLC varies on the basis of the state; in Georgia, it's $100. On average, it costs roughly $50 to $250.
"Every single graduate in this audience will leave this stadium as a business owner," she said during the school's commencement ceremony on Saturday. "I didn't have a plan, but I'm going to make sure that you do." Cole graduated from the historically Black research university in 2009 with a major in mass communication and media studies.
While the now 34-year-old entrepreneur went on to found Slutty Vegan in 2018, Cole told Inc. in a recent interview that she's a philanthropist first. She launched the Pinky Cole Foundation in 2019 to support people of color in her community of Atlanta. When Rayshard Brooks was murdered in the Wendy's parking lot in June 2020, her foundation provided life insurance for the family and a brand-new car. It also paid the rents of local businesses in the area to help support them during the pandemic, and the philanthropy purchased life insurance policies for Black men who made $30,000 or less.
Graduates taking her up on her offer to fund an LLC may face tax consequences, depending on the type of LLC they form. For a sole proprietorship or single-member LLC, filing a Schedule C isn't necessary if a business didn't generate any revenue in a calendar year. However, for other types of LLCs including partnerships, an annual return is required even if a business doesn't generate revenue. LLC owners can write off certain startup costs, such as attorney fees, market research, office space, equipment, internet service, and more, so the gift of an LLC may be worth the price tag for ambitious young people looking to start a business. And, as Cole noted, this may be just the push they need to help them get off the ground.
May 18, 2022