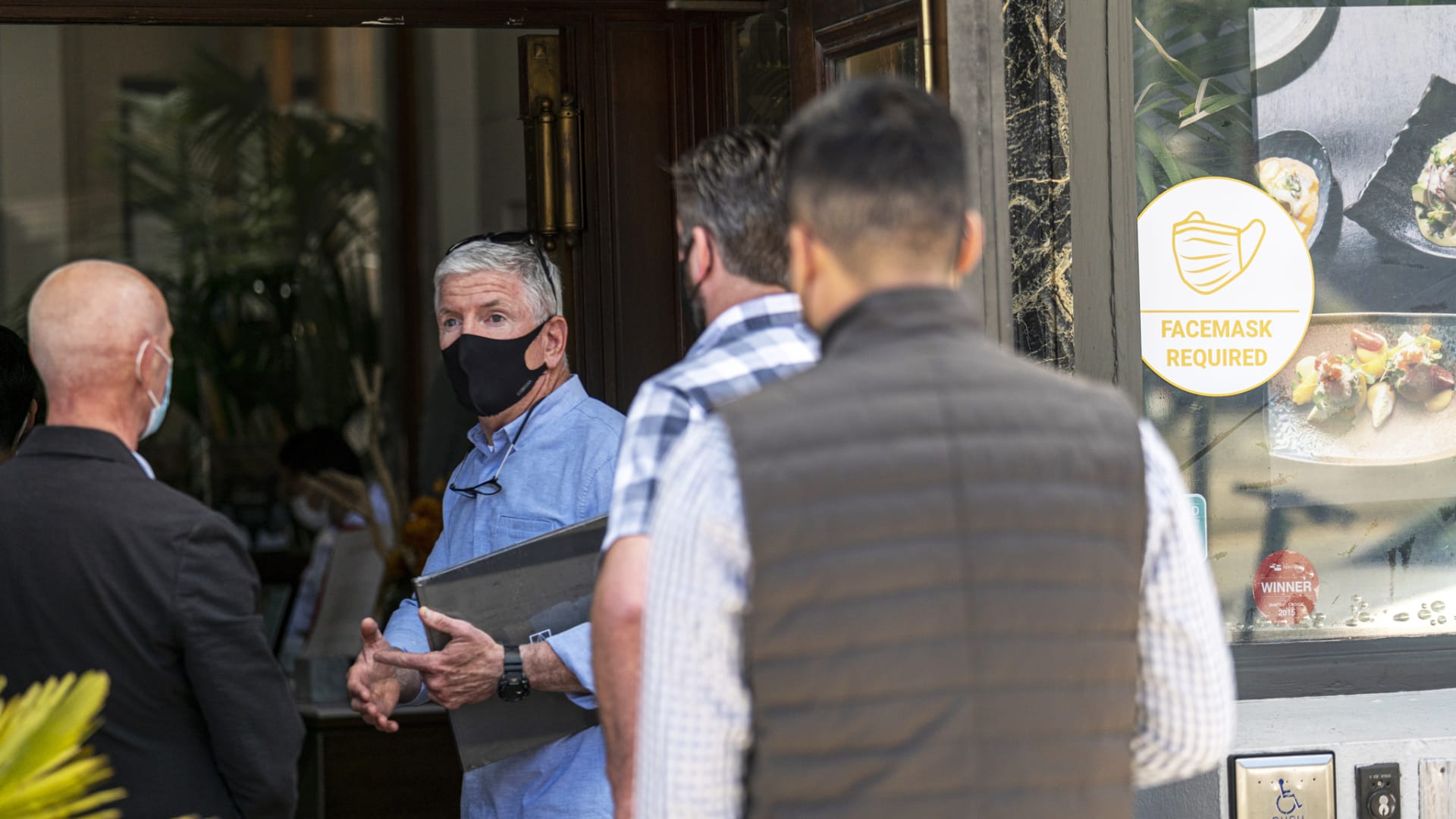 As the Delta variant continues its rampage across the U.S., bars and restaurant are starting to change their policies to keep employees and patrons safe.
The San Francisco Bar Owner Alliance, an industry group, announced this week that roughly 300 bars and restaurants in the Bay Area will require guests wishing to sit indoors to provide proof of vaccination or a negative Covid-19 test in the past 72 hours. In a statement released Monday, the group, which comprises approximately 500 bar owners and 300 bars, said its move was prompted by safety concerns over the ongoing pandemic.
"We believe we are obligated to protect our workers and their families and to offer a safe space for customers to relax and socialize," reads the statement. Individual bars that are part of the alliance will be able to choose if and how they will enforce the policy--likely relying on physical vaccination cards or electronic passports.
The move isn't a complete surprise. Earlier this month, health officials in the San Francisco Bay Area recommended that everyone, regardless of vaccination status, wear masks indoors in public places.
Whether other large industry groups follow suit remains an open question. The National Restaurant Association, the nation's biggest restaurant industry group, is so far staying out of it. "When it comes to verification, without a government mandate, the decision for when and how to verify vaccine status should be left up to restaurant owners to determine what is best for their business and to clearly communicate that with their employees and customers," the NRA tells Inc.
In the meantime, individual bars and restaurants have been requiring patrons sitting inside to submit proof of vaccinations or recent negative tests for months. Some top restaurants in New York City, such as Gramercy Tavern and Union Square Cafe, which are both owned by famed restaurateur Danny Meyer, are reportedly going to start requiring vaccination proof in September. In light of recent guidance changes from the Centers for Disease Control and Prevention, which this week said vaccinated individuals in certain parts of the country should once again wear facemasks indoors, more are expected to adopt the policy.
Jul 29, 2021