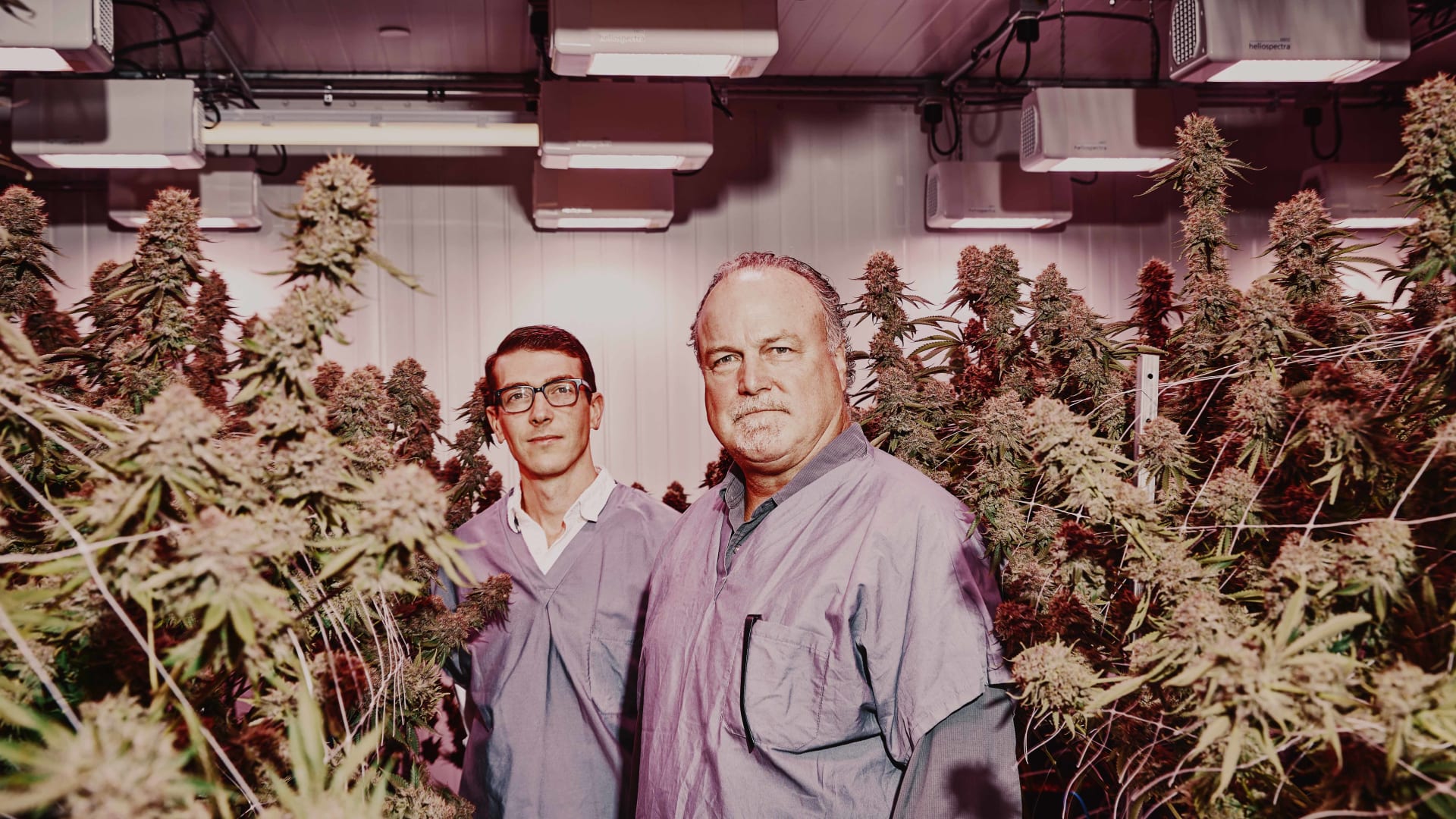 With product names like "Lava Breath," "Sour Chillz," and "Garlic Mints," you'd be excused for not taking the cannabis industry seriously. But you'd be wrong.
With states increasingly legalizing the sale of medical and recreational marijuana, cannabis is already a bona fide cash crop. The global cannabis market size was valued at $10.6 billion in 2018 and is projected to reach $97.35 billion by the end of 2026, according to Fortune Business Insights, a market research firm.
Companies like Revolutionary Clinics, which launched in 2016, got in on the ground floor. In 2020, the Somerville, Massachusetts-based retail dispensary and wholesale cannabis seller booked $40.7 million, up 32,997 percent from 2017--and it only began selling recreational marijuana in 2018. Massachusetts legalized recreational marijuana in November 2016 and retail sales began in November 2018. This year, the company landed at No. 4 on the Inc. 5000, with roughly 400 employees, three retail locations in the Boston metro area, hundreds of products under a dozen brands, and more than 80 wholesale cannabis customers.
"Rev's growth and management through constantly variable and often overwhelming winds is something that I am very proud of," says co-founder G. Ryan Ansin. "Goes back to the first rule in building a company: Build a world-class team."
Achieving this kind of scale was always the plan, but the steps leading up to this point were steep. The state first legalized cannabis for medicinal use in 2012, but initially only 501(c)3 not-for-profits were permitted to sell it. Cardiac Arrhythmia Syndromes Foundation, an organization founded to promote heart screenings, was an early adopter. After founder Jayne Vining lost a daughter to an opioid addiction in 2010, she turned the organization's attention to medical marijuana, thinking that cannabis could be used as a non-addictive replacement to help aid addiction recovery.
Meanwhile, Ansin had an empty 250,000-square-foot warehouse facility in Fitchburg, Massachusetts, that used to be a shoe factory. And while he had the desire to go all in on cannabis, he lacked the necessary licenses. That's where Vining came in. Eventually, Ansin won her over with his vision for not just selling cannabis but growing it too.
Outfitting the facility, now called Revolutionary Farms, took three years and over $50 million in funds, which Ansin was able to secure from angel investors, who saw the long-term potential in his vision. "We wanted to create a model in post-industrial towns to attract new industries to let jobs follow, and bring energy back to such beautiful bones of infrastructure, which needed a new lease on life," says Ansin about the space.
By 2016, the facility was transformed and ready to grow and produce as many as 50 exotic strains of cannabis plants. The facility also now produces close to 200 original cannabis products in various forms, from the traditional flower (a.k.a. the plant itself) and edibles to vaporizers, tinctures, and topical creams. To help with producing medical-grade cannabis and growing their company, the founders in 2017 brought in Keith Cooper, a veteran CEO and executive for multiple previous Inc. 5000 honorees.
"There was a big opportunity because the market already existed, and already had lots and lots of customers," says Cooper, noting the job's appeal.
Plus, medical conditions exacerbated by the global pandemic may make cannabis all the more necessary, says Michele Scott, a senior cannabis analyst at market research firm Mintel. "I think if cannabis brands can help people find solutions for these new, maybe unexpected stressors, in addition to all of the things that were driving people to use before the pandemic, that's a huge opportunity."
While cannabis remains in limbo on a federal level, as more states legalize cannabis, the industry is expected to grow accordingly, adds Scott. Currently, 18 states and the District of Columbia have approved recreational and medical marijuana, while an additional 18 states have approved just medical.
"What has been the most surprising thing, frankly, is how difficult it has been to navigate the dynamic of a startup company, in a startup industry, in a state whose laws and regulations do not always match," says Ansin. "We're all building the plane while flying it."
To wit, businesses will still find operating across state lines tricky, as the sale of cannabis remains illegal on a federal level. But Revolutionary Clinics is starting to plan for making the jump. Cooper says he's designing the company's processes so they can supply other states as soon as regulations change.
This dedication to growth is what originally sparked Taylor Halsted's undisclosed investment in the company. "It's easy to make brands, but brands are a dime a dozen," says Halsted, a business strategist and angel investor. "The intellectual property they're figuring out--this laboratory in Massachusetts--could very well be a playbook for how to grow efficiently all over the place."
EXPLORE MORE Inc. 5000 COMPANIES
Aug 17, 2021