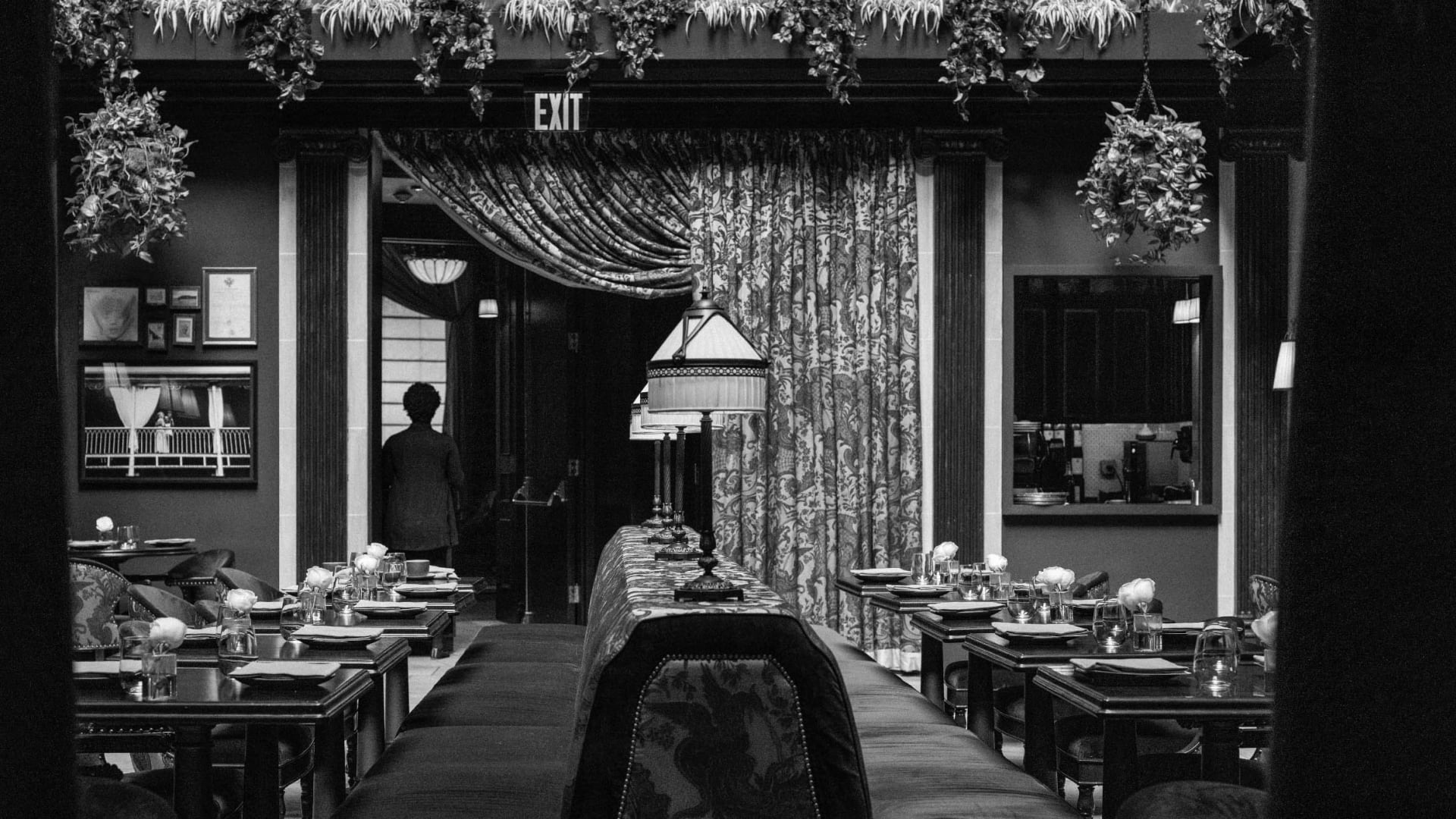 Covid-19 has sent many businesses into a free fall this year. But few have had it quite as rough as the hospitality industry. Restaurants owners, especially those facing wintry conditions and surging cases, are grappling with declining sales and varying indoor and outdoor dining restrictions. While some have relied on takeout and delivery to keep money coming in, others, particularly fine dining establishments, have had to close permanently.
An analysis from the National Restaurant Association (NRA) shows that revenue losses in the food services industry this year are on track to exceed $240 billion. The same analysis also showed roughly 17 percent of restaurants--about 110,000--have closed permanently or long-term. Earlier this month, Curbed released a list of 500 establishments in New York City that have shuttered--including some that had been around since the late 19th century.
In the $900 billion Covid-19 relief package, which reopens the Paycheck Protection Program, Congress passed unique provisions to offer additional relief for restaurants and lodging companies. The law also includes $15 billion in grant money for live-venue operators, movie theaters, and cultural institutions. That is, assuming the president signs it, which is anything but clear.
This kind of aid is novel, but the hospitality and leisure segment currently employs more than 13 million people--and has a 15 percent unemployment rate, according to the U.S. Bureau of Labor Statistics. "Congress is generally reluctant to do a bunch of industry-specific programs because you end up doing a lot of them," says Neil Bradley, U.S. Chamber of Commerce chief policy officer. But there is precedent for a more focused approach. The initial Cares Act provided $25 billion for the airline industry, which is critical to a functioning economy. This latest bill offers $15 billion to cover airline-employee salaries and $1 billion for contractor pay.
It's likely that without this relief, many more businesses would face closures. "Today's bipartisan action is a 'down payment' that recognizes the unique damage the pandemic is inflicting on our industry," said Sean Kennedy, executive vice president of public affairs for the NRA in a December 21 statement. "Restaurants have waited months for a comprehensive relief bill that reflects the magnitude of this crisis."
So what's actually in it for these businesses? While the PPP overall offers $284.5 billion worth of refundable loans for eligible companies, hospitality businesses could get a bigger piece of the pie. The size of a PPP loan open to these companies--those with North American Industry Classification System (NAICS) codes beginning with No. 72--will be the lesser of 3.5 times their 2019 average monthly payroll costs or $2 million. Other companies applying for a PPP can only get 2.5 times their 2019 average monthly payroll.
Eligible businesses can get a second PPP if they have 300 employees or fewer per physical location and can demonstrate a revenue reduction of at least 25 percent in any single quarter in 2020 over 2019. An eligible entity may only receive one covered loan.
Industry groups are largely praising the carve-outs. "This will provide a critical lifeline for hotels and other businesses that have been decimated by the pandemic," said Chip Rogers, president and CEO of the American Hotel & Lodging Association, in a December 21 statement on the coronavirus relief package.
Despite those modifications, some groups argue the relief won't be enough to save the hospitality industry. The PPP funds would still route through banks, where some small restaurant owners may not have a financial history or the connections to secure a loan. The Independent Restaurant Coalition, which was created this year to lobby for the dining industry, called for direct funding for food services businesses. This bill doesn't offer that.
"When we've been asked by the government to change the way we do business, our elected officials need to help us stay in business. It's clear Congress wants to help us and we gave them a plan to do that. This legislation isn't it," the coalition said in a statement from December 20.
Others also suggest the government could do more to help other needful industries and nonprofits. In particular, Tim Delaney, president and CEO of the National Council of Nonprofits, notes that the council asked for 100 percent federal coverage for unemployment insurance and self-insured employees. Certain nonprofits aren't required to pay into the unemployment system unless a worker is laid off, which is usually rare, according to Delaney. During the pandemic, though, many nonprofits have had to let employees go, and as a result their unemployment insurance costs are soaring. This bill offers to cover just 50 percent of those costs.
Without that full relief, Delaney says, many organizations will shutter. "Charitable nonprofits have already lost almost a million jobs since March, and thousands of nonprofits across the country have shut down permanently, unable to provide needed services anymore," Delaney told Inc. in a statement. "If nonprofits continue to go under from the crush of demands and lack of resources, where will tens of millions of Americans go for help?"
Dec 21, 2020