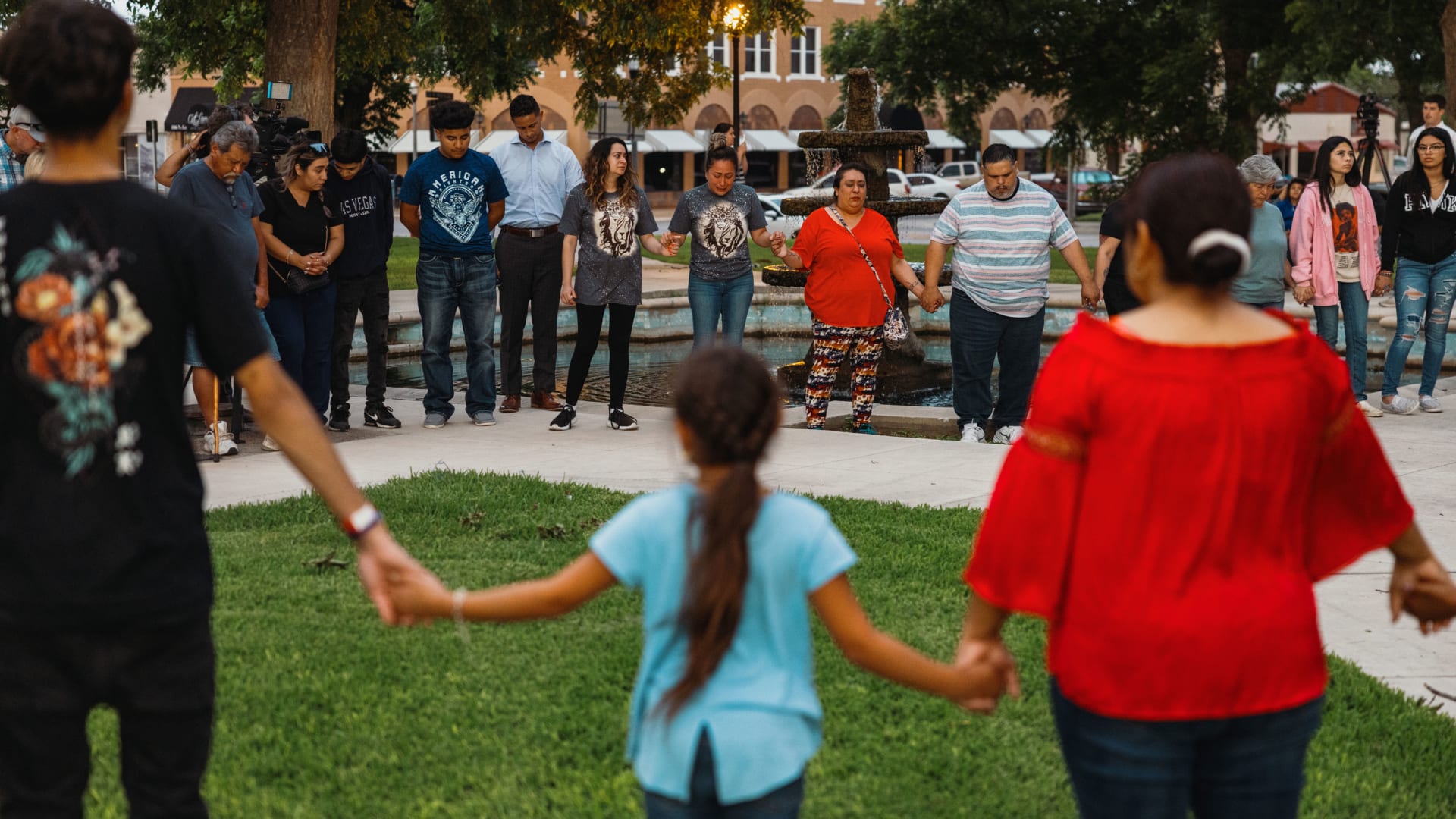 Once again a shooting took the lives of innocent schoolchildren. This time in a small, rural town in Texas.
On May 24, a reported 21 people--19 students and two teachers--were killed in a shooting by an 18-year-old local high school student at an elementary school in Uvalde, Texas. It's the deadliest school shooting since Sandy Hook Elementary School in 2012 when 26 people, mostly 6- and 7-year-olds, were killed. As of Tuesday, there have been at least 213 mass shootings in 2022, according to the Gun Violence Archive. A mass shooting is defined as one in which four or more people were injured or killed, not including the shooter.
You may be wondering what you can do to help. From donating a portion of profits to charitable organizations to encouraging employees and customers to call local officials to spur gun reform and address mental illness, here are some suggestions.
Support the victims and victims' families in Uvalde
If you're in the San Antonio area, University Health System, the largest transfuser of blood in the area, is encouraging community members to donate blood to hospitals and centers to support those still in critical condition. GoFundMe has established an online hub of verified fundraisers supporting victims and loved ones affected by the shooting, which includes a fundraiser organized by VictimsFirst, a network of survivors and relatives affected by previous mass shootings, to provide victims' family members with no-strings-attached cash payments. The San Antonio Legal Services Association is seeking volunteer attorneys who are licensed to practice in the state of Texas, according to a Facebook post.
Call your local and state officials
If you're in a state with a senator who is against gun control laws, ask individuals to call and ask that they support the Background Check Expansion Act, legislation introduced by Senator Chris Murphy of Connecticut. That bill, if passed, would expand federal background checks to all gun sales. Under current federal law, unlicensed or private sellers are not required to conduct a background check prior to transferring a firearm.
Choose the right partners
Your business can take a stand against gun violence, by checking what policies your clients have on selling firearms. Several financial institutions, such as Citibank, Bank of America, and BlackRock, all announced plans in 2018 to refuse to work with or fund gun manufacturers that sell military-style firearms for civilian use or sell guns without completing background checks.
Cut all ties to the NRA
In the past few years, companies including Delta Air Lines, FedEx, Hertz, and Best Western, among others, have ended their discount partnerships with the National Rifle Association. Previously, these companies offered discount programs to the powerful gun lobby. If you want to similarly cut ties, make sure to take a look at your current programs and those of your clients, as they may also support the organization. While there are many reasons why a person may take the lives of others, easy access to guns certainly makes it easier--and the NRA is nothing if not in favor of improving that access.
Support your employees
Raising awareness with your employees and consumers on the impact of gun violence is one way to show them support. If you don't already have mental health benefits, make sure employees and their families who are victims of gun violence have access to them. Businesses can also offer educational and volunteer opportunities for employees with local gun violence prevention partners.
Contribute to anti-violence organizations
May 25, 2022