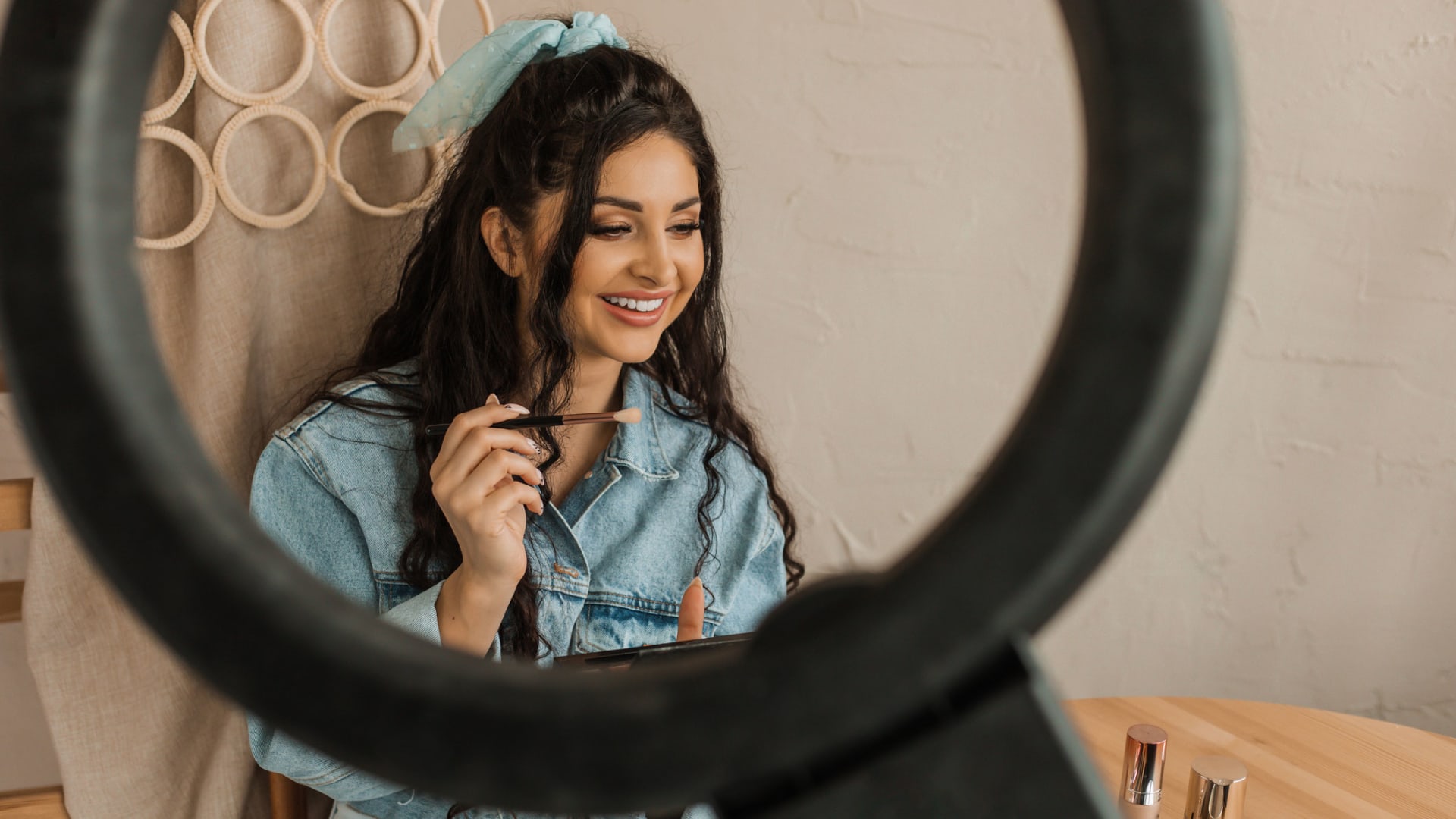 Going viral is great, until it isn't. Business owners who market their products on social-media forums such as TikTok are facing a harsh reality when it comes to unprecedented overnight demand: supply-chain issues, shipping delays, and unhappy customers.
That's what Jade Chan, 21, faced after she posted a video of a pair of clip-on hoop earrings she sells on TikTok in January. Chan started her company, JYC Jewelry, in 2020 as a side hustle to her full-time gig studying public health at San Francisco State University. As a typical Gen-Z, she immediately turned to TikTok to market her products. But when one of her videos garnered more than 15 million views in just a few days, panic ensued. Overnight, she received more than 300 orders for the earrings; she had 100 units in stock. Chan did eventually get orders out but the process took about a month, and meant dealing with quite a few unhappy customers.
"It was really overwhelming for me and I didn't know how to handle it," says Chan. "I tried to make videos to keep the momentum going, but customers were still waiting for their orders. I was trying to reply to comments to get more people engaged, but they were always just asking, 'When are you restocking?' "
Going viral isn't a new phenomenon. In the early 2000s, talk show host Oprah Winfrey was famous for launching products simply with a mere mention of them. She became so good at it, media pundits gave the phenomenon a name: the Oprah Effect. Now, social-media platforms such as Instagram and TikTok are taking that concept to a new level. A& mere repost from a famous celebrity or influencer, or a simple algorithm switch, can lead to massive demand in a matter of minutes. And unlike 20 years ago, customers expect products to be in stock and available in an instant.
"If you don't figure out your supply chain component, you can't go and take advantage of any kind of social media, flash sales, or other high revenue drivers for your business," says Walker Ryan, founder and CEO of Parq, an Austin-based company that sells supply-chain management software.
Handling such instant spikes in demand requires a business owner to have a solid supply chain intact, which is no easy feat in the current geopolitical climate. Here are a few ways to ensure your supply chain can survive any viral incident.
You need visibility of your entire supply chain.
To better manage your supply chain, you need comprehensive end-to-end visibility, or a bird's-eye view of every segment in your supply network. This is especially crucial as it's difficult to forecast in an environment where you can't use predictable comps from the past couple years, due to the pandemic.
"Better visibility allows you to be able to adjust for inflated capacity within all of the networks in your supply chain," says Stuart Ryan, head of transportation and logistics in America for Here Technologies, a global logistics company based in Amsterdam. "Which is necessary for this kind of situation," he adds.
That means investing in some sort of technology. Data technology can help precisely map your entire network of business sites, including warehouses, factories, distribution centers, hubs, yards, and ports, says Ryan. You can then use this information to improve visibility of products and assets, provide up-to-the minute ETAs, avoid bottlenecks, reduce dwell times, miss fewer slots, lower costs, and improve customer service. He also notes that you should look for software services you can subscribe to monthly, so you don't lose money if it isn't helpful.
Diversity your sources, and if you can, find a domestic manufacturer.
To ensure you always have access to products, you'll need to find backup vendors so all your eggs aren't in one basket. Since her video went viral, Chan says that she's open to alternative sources for her products, even though she's worked well with her current vendor thus far.
"The risk of sole sourcing hasn't been an issue until now," says Walker Ryan. "Being dependent on one vendor, especially if they're international, is now a major risk to any business."
If you can, find at least one domestic vendor, as they will likely be less influenced by geopolitical shifts and the rising shipping costs, he notes. That's not always possible. For instance, Chan says she's searched for local vendors but has had issues finding one in the states since clip-on earrings aren't as popular in the U.S. as they are in China. In that case, you need someone overseas, says Archie Black, CEO of SPS Commerce, a Minneapolis-based retail supply chain technology company.
"Getting a handle on things and figuring out what's happening is the difficult part," says Black. "It's so hard to get a straight read on anything that's happening in China, so if you can, find someone there who can work with you and your partners."
When it comes to inventory, consider your margins.
Depending on your margins, you can afford to take a little more risk on inventory, notes Black. If your product margins are 40 percent or less, going long on inventory can be costly, especially if the product is large and shipping costs are expensive. However, if your margins are higher, it's better to eat those extra costs, take a gamble on potential demand, and order more.
Aug 22, 2022