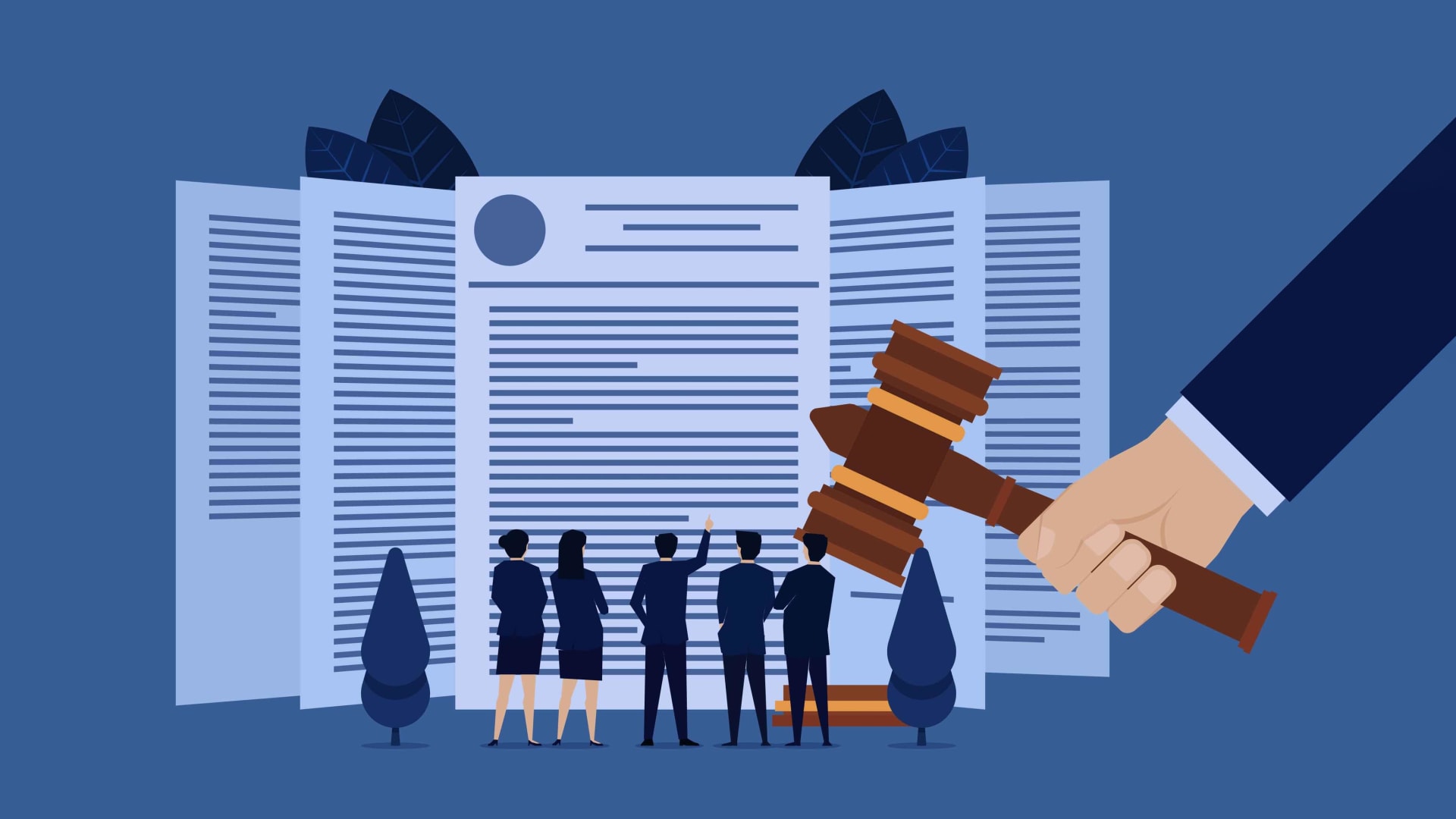 "These are people who invested in these stocks at the high point, when things were just amazing," says Zeeshan Khan, partner and SPAC leader at Weaver, a Texas-based accounting firm. But, he notes, the push for returns has led to an increase in faulty projections and valuations. SPACs, often called blank-check companies, raise capital and use the cash to acquire a privately held company and take it public. The deals can usually be completed in 18 to 24 months, significantly shorter than a traditional IPO, but lately, Khan notes, they've been completed in as little as 12 months.
Blank-check companies rush to complete deals because they are operating under time constraints, in the form of a warrant, which stipulates that the money must be returned to investors if a deal isn't completed within a defined time frame. Once a company goes public and faces scrutiny, investors then may file what's known as a stock-drop lawsuit, alleging that they were misled by management about the company's value.
"Target companies have to have good management teams that give realistic expectations and growth targets," says Khan, "and that's what should drive correct valuations."
According to data from insurance brokerage and consulting firm Woodruff Sawyer, 15 shareholder lawsuits have been filed against SPACs in 2021, up from just five last year. This kind of lawsuit targets traditional IPOs as well, but less frequently, says Priya Cherian Huskins, senior vice president of management liability at Woodruff Sawyer. And of course, they can be costly. Last year, the median settlement for SPAC related lawsuits was $9.5 million and the average settlement $28.6 million.
For example, last year music streaming company Akazoo, led by Lewis Dickey Jr., Michael Knott, and Pierre Schreuder, faced scrutiny after going public through a SPAC. The accusations: lying to investors about subscriber numbers and where the company was operating. Ultimately, management was found by the Securities and Exchange Commission to have "defrauded investors" and faced two securities lawsuits that were settled for $35 million. The company's stock was then delisted from Nasdaq.
The rise in lawsuits also has regulators reassessing the purpose of blank-check companies. On Tuesday, a SPAC run by billionaire hedge-fund investor Bill Ackman was sued by Robert Jackson, a former SEC commissioner, and John Morley, a law professor at Yale, alleging that Ackman's blank-check company is nothing but an investment fund "deliberately mischaracterized to avoid legal requirements to the detriment of investors," according to The New York Times. The lawsuit comes after Ackman abandoned a previous SPAC deal with Universal Music valued at $40 billion in response to regulatory and shareholder resistance to the transaction.
One indicator of the rising risks of SPACs is the cost of liability insurance for directors and officers involved in the deals. D&O insurance is increasing 20 percent for target companies and more than 500 percent for SPACs -- a sign of the increasing risk of some of these deals, notes Huskins.
SPAC-a-palooza isn't over quite yet. More than 400 blank-check companies have filed IPO issuances in the U.S. as of August 11, up from 248 in all of 2020, according to SPAC Research. "We're witnessing an unprecedented number of SPAC transactions, so there should not be a surprise that this will lead to an unusually large amount of litigation," says Huskins.
Aug 18, 2021
If you are considering a sale or transaction, Inc. can help.
Get in touch with leading advisors.