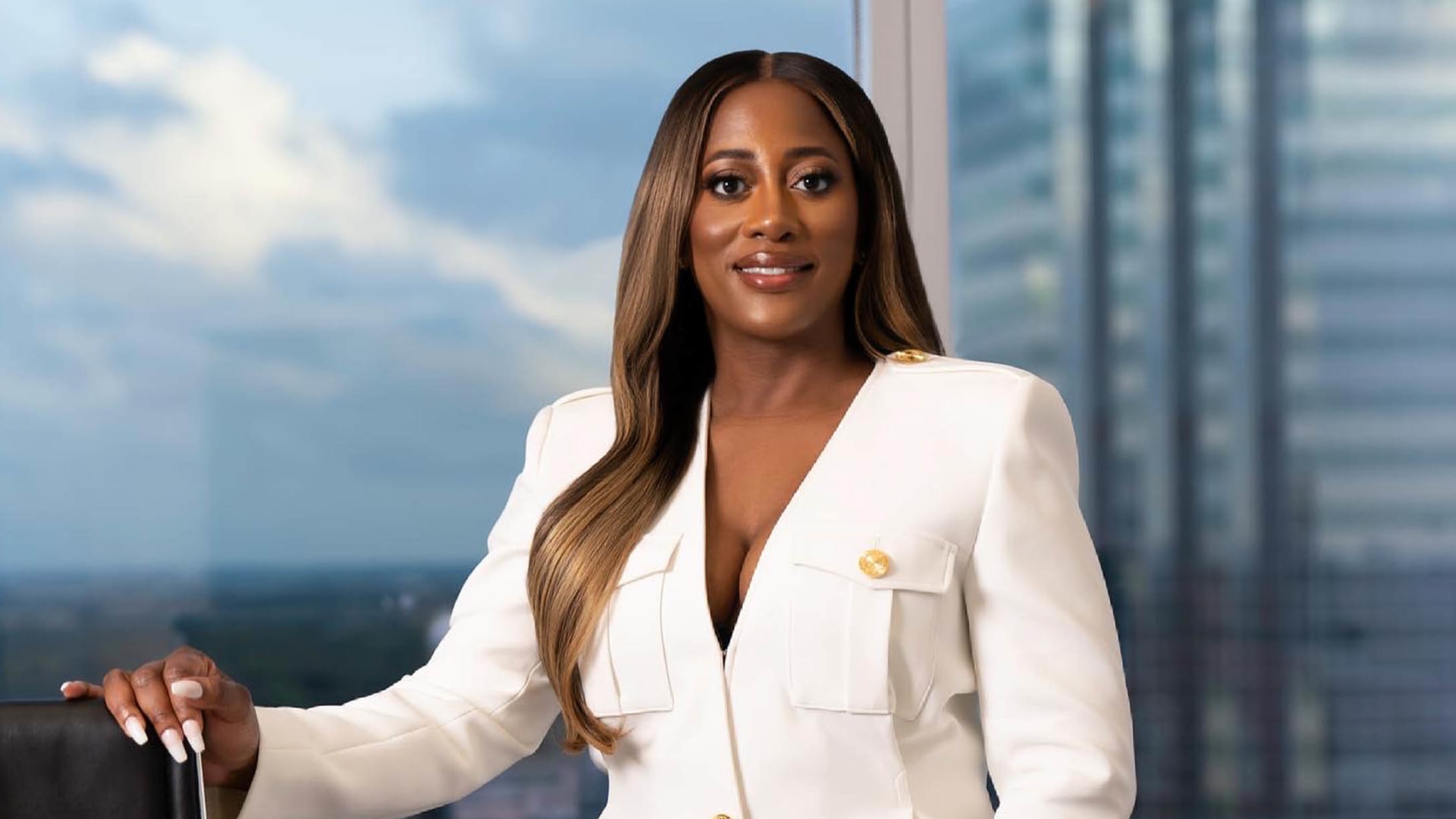 I've spent more time and money on hair than I'd even like to recall. As a child, relaxers transformed my thick, coarse hair into something straight and manageable, but they turned my shoulder-length hair into a short, brittle, hot mess. As a teenager, I transitioned to weaves and extensions and I would spend hours in the salon or my cousin's kitchen getting my hair done. Later, working in corporate America amplified this pressure to show up every day with an "acceptable" hairstyle. And after years of pouring hours into presses, braids, perms, sew-ins, and detangling, this process became break-every-damn-comb-and-scream frustrating. For many Black women like myself, that experience was the norm.
My frustration reached new levels while I was a student at Harvard Business School. During that time, I would travel from Boston to New York City just to get my hair done. Mind you, I was also the sole caregiver of my 16-year-old sister. Despite what I was juggling in my personal life, fitting in those 207 miles was just a part of the routine. Around this time, I was also discovering self-love, which eventually led me to embrace my natural hair and everything else about myself that I had once tried to hide. I started wearing wigs and extensions for convenience and versatility rather than necessity. However, those long trips sparked an idea. I wanted to create something that would allow women to save time on beauty routines and get back to living. That was the start of my business, Upgrade.
Fast-forward to now: My team and I have created a tech-enabled platform selling high-quality, customized wigs and hair products. We've raised $2 million in venture capital, and this August, we're opening our first flagship store in Houston. The journey of starting a business and raising capital from scratch is already an uphill battle. Add in being a Black woman and, well, you already know the hurdles are coming. But this journey helped me learn the value of bringing your fullest self to the table--especially when fundraising.
First, a little about me. I proudly represent Houston's Third Ward, which is home to an economically diverse Black community. In some sections, you have large residences owned by Black doctors and lawyers. But most of the area, especially the part where I'm from, is low income. Although my family was poor, I always felt rich in love and support because my grandmother was very nurturing. After she died, I didn't have a lot of stability. I found myself moving around with different relatives. Statistically speaking, the odds were against me. But in high school, I was encouraged to apply to Stanford. I remember how excited I was when I got in. When I told my mom, her response was, "Where in the hell is that? That sounds expensive. You are going down the street to TSU." Nevertheless, I ended up enrolling at Stanford on a full scholarship.
When I arrived on campus, it was a complete culture shock. Stanford has a robust Black community, but most of the other Black students came from elite backgrounds. I felt out of place, even though I was academically gifted. However, I quickly learned how to acclimate by emulating other people and using so much code-switching.
I wasn't ready for that sort of constant performance; it became exhausting. Eventually, I told myself, "They're gonna get Britney. No filter." I started bringing my perspectives and voice to the table because I knew there was value in what I had to offer. I became that one student who would always set the vibe in the room by speaking up or checking someone for being out of touch on social issues. That realness became my calling card beyond college. From school to business, I brought that same energy and became respected for my openness and authenticity. Having the courage to be unapologetically me has proved vital in my journey of founding my business.
That kind of awareness was put to the test when I left a thriving career at Shell Oil Company to pursue this dream. I've always known that I wanted to be an entrepreneur, but I got comfortable with the security my job provided over time. The 401(k)? Check. The comfortable salary? Set. The consistency? Locked in. I was well-positioned at Shell--the company even sponsored my tuition at HBS. However, as I progressed in the company, I started feeling unfulfilled and undervalued--while also dealing with far too many micro-aggressions. Refusing to give in to the notion of "that's just how my career will be," I knew it was time to live up to what I was capable of by following my passion.
One day, I was catching up with one of my good friends from business school, Kate Lazaroff-Puck (who happens to be Wolfgang Puck's daughter-in-law). After hearing about the challenges I was facing, she asked me what I really wanted to do. I told her I wanted to start Upgrade, to which she replied, "What's stopping you?" My obvious response: "Money." Without skipping a beat, Kate offered to give me $50,000 in startup capital.
I was very grateful but puzzled. A gift like that doesn't simply present itself to everyone. It had never occurred to me to ask for the funds because things like this don't just happen every day in my community. Not because people don't want to help, but most of the time, people don't have the resources. This initial startup capital put me in the game to start more fundraising.
I knew about the grind that comes with securing venture capital investment because I had gotten a slight taste of it when I initially tried raising capital at HBS. I learned to protect my energy by not taking rejection personally. With every "no," I'd go back to the table and reflect on the responses. Any valuable feedback would lead to tweaks that made my pitch stronger.
Throughout the process, I quickly learned that when the target demographic for your business is the Black community or any other underserved group, you have the extra hurdle of educating the venture capitalists about the problem. Venture capitalists tend to be White men, so if it's a problem they've never experienced, they sometimes dismiss the market size and the potential. I spent a lot of time in my pitch providing actual data that would help deliver context about the opportunity my business would tap.
Eventually, all the noes led to a yes. The first term sheet I received was for $1.5 million. However, I turned it down because the terms were so stringent that I would have been essentially giving up control of the business. I never thought I would ever turn down $1.5 million, but I also never wanted to give up something that I had hustled so hard to create.
Instead, I trusted my intuition. As hard as it was, I approached the negotiations with the same mindset. Later, I received more competitive term sheets, which made me so happy I didn't accept the first offer. I'm fortunate to have venture capital partners like Mercury Fund, the Artemis Fund, and Next Coast, which funded my seed round and have not only been financial backers but also strategic advisers and guides on my quest to build a unicorn.
Black women, in particular, are overmentored and underfunded. I want talented Black entrepreneurs from all walks of life to have access to the same opportunities. Too often, the masses count us out and discredit us. Whatever way I can help elevate and put on for my people, I work to do it because we have to see one another succeed and go hard to support those wins.
Jul 12, 2021