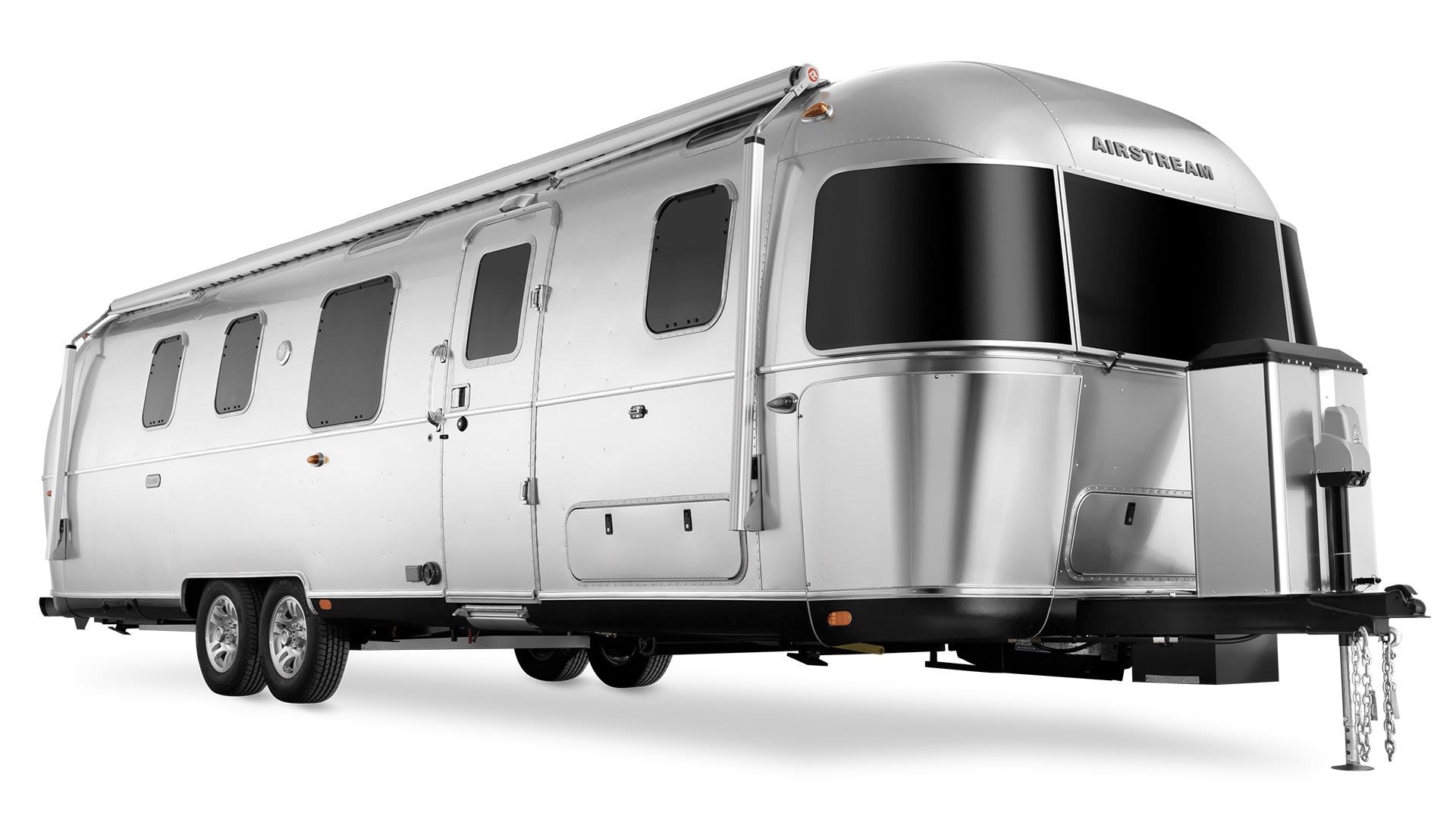 I get asked a lot about my morning routine and "things I can't live without" from my audience who watch me talk to fascinating people with distinctive routines, like Tim Ferriss or Gary Vaynerchuk, on my series Behind the Brand. So I thought I would compile my own shortlist and share some ideas. It also happens to be that time of year again, and you might be dreading the obligatory gesture of getting your dad, partner, or man in your life a gift for Father's Day. I went one step further and asked 10 of my closest male friends about what they might want to get as a gift, so here's a combo of my thoughts and their curated answers. Disclaimer: I am not being paid to endorse these products, and I have personally used and vetted each one to form my opinion. Here we go!
1. Loaded Boards Poke custom-built longboard: $300
Picture this: It's Sunday afternoon, the wind is in your hair, and you take off on a summer ride down by the beach on your longboard with family in tow on bikes, boards, and whatever. You stop to get fish tacos at a local spot where the fish is freshly caught that morning ... The chips, guac, and pico de gallo is on point. You wore your swim trunks so that you could run down to the water and cool off after eating before heading back home. Not a bad way to start the day.
Want to add some adrenaline? For $950, go for the electric version of the Loaded Board and cruise at up to 25 mph; travel up hills and down with the ability to break and stop on a dime. Full range is about 13 miles on a full charge depending on your weight and height. Do the distinctive orange Orangatang Wheels on the Loaded Board look familiar? Yes. Remember the now defunct Boosted Boards ridden by YouTuber Casey Neistat? Loaded Boards, one of the last true authentic, independently owned skate brand companies, was founded by CEO Don Tashman. Tashman and team quietly acted as the ghost in the machine for all things Boosted all those years. They supplied the flexible bamboo decks, trucks, wheels, and other components (sans the Boosted motor) to the Mountain View, California, startup. Based in Los Angeles, Tashman and team are still carving their way at the top of this space. They are one of the pioneers in skate culture while also innovating into the future with a balance of nostalgia and an emphasis on caring for the environment.
I love the Loaded brand so much I went out to meet and interview Tashman to get a closer look Behind the Brand. He explained, "We build what we want to ride. We are passionate about materials, are committed to environmentally conscious design and production, appreciate the subtleties of process (the devil's in the details), and are devotees of functionally driven design. The upshot is both refined product and poignant personal growth."
2. Tushy bidet: $99
If the pandemic has taught us anything, it's that we can't take anything for granted--especially the availability of a roll of toilet paper. No paper? No problem. Although I personally do my business with some follow-up paper work for drying purposes ...
The Tushy-brand bidet is by far one of my new favorite household amenities and has become a conversation piece with friends who visit. I was able to easily install three of these Tushy bidets in my bathrooms in about 10 minutes for each. No fuss, no hassle. Just that refreshing, out-of-the-shower clean feeling every time you go. The family loves it, and we're ready for the next TP shortage!
3. Røde PodMic: $99
Your dad probably knows a lot about something ... or maybe a little about a lot of things. In any case, let the man in your life talk it all out and record himself on his new podcast. Podcasting is a great way for your guy to express himself or to share knowledge on the topic where he has expertise. The Røde PodMic podcasting setup plugs right into a laptop where you can record your audio to make it sound professional. I use Libsyn to host my podcast and it's about $25 per month, but there are several other low-cost options out there that can help you get your podcast up to iTunes, Spotify, et al with just one touch of a button. Great sound is the foundation of every podcast, and Røde offers a wide variety of solutions for capturing incredible audio.
4. Hume Supernatural deodorant: $14
This might seem expensive for a stick of deodorant, but hear me out. Now that I'm at that age where health stuff matters more, I don't want a daily dose of aluminum-filled chemicals under my armpits affecting my hormones. I like the new Amber Woods scent of Hume Supernatural. It is a plant and probiotic-based deodorant and includes new Blue Agave and Chicory Root prebiotic inulin. It's aluminum free. Baking soda free. Cruelty free. Phthalate free. Gluten free. You get the point. Hume is also a great little local startup company based in Venice, California.
5. Nike men's Court Vision mid sneakers: $100
There's nothing like a fresh haircut and a new pair of kicks to make me feel like a million bucks. This is my latest purchase from Nike that I can wear on a casual night out to dinner or with jeans and a T-shirt on my next video shoot. I like the matte black on black look with the gum rubber sole for accent.
6. Fourlaps Flex Jogger: $75
I literally wear Fourlaps' Flex Jogger everywhere. The pants are super comfy and my go-to when I want to feel relaxed and like I'm not wearing clothes. What more could a dad want than the feeling that he's not actually wearing any pants? Fourlaps also makes great shorts and other stuff I like.
7. Magic Bullet blender: $40
I make a protein shake for breakfast almost every day with this blender: Add one frozen banana; one cup of unsweetened almond milk; a handful of raw coconut; one scoop of chocolate whey protein powder. Blend it all up in seconds with no mess. Fast. Easy. Perfection.
8. HOMCA cervical contour pillow: $42
Since I do a lot of work on the computer, I often get stiff shoulders and neck. This pillow has helped me get a better night's sleep and seems to reset my spine and alignment each night. Whether you sleep on your back with your neck cradled in the contour or on your side on the memory foam wings, I've noticed a big difference in the quality of my sleep. I've stopped eating late at night (I try to eat by 6 p.m.) and prefer sleeping on my right side because it seems to help with digestion.
9. X-Chair: $699
On the advice of a friend, I was shopping for a Herman Miller chair for my home office, but then I found the X-Chair and never looked back. This is seriously the most comfortable chair I've ever had, and it comes in several styles to fit your dad's needs. As someone who writes and edits a lot sitting in front of my computer, it's worth every penny for the ergonomics and to save my body. I went one step further and pimped out my chair with sport wheels so I can glide better on my floor between computers and desk.
10. Airstream Flying Cloud travel trailer rental: $200 per night
If you like camping and the great outdoors -- but you're like me and also want indoor plumbing, hot showers, a kitchen stove, air conditioning, and a nice warm bed -- I recommend renting a 23-to-30-foot Flying Cloud Airstream trailer via a site like Outdoorsy.
I've stayed in an Airstream now a few times, and I confess that I'm seriously in the zone of purchase consideration. You'll escape the mosquitoes and big cats while you relax in style anywhere you can park this bad boy in the wilderness or by the coastline. This is a dream for family summer vacations, especially if you're not ready to get on an airplane yet and battle the crowds. If you're in the market to purchase, check out airstream.com. I can't think of a better place to relax or work remotely while you get some well-deserved R&R.
Jun 10, 2021