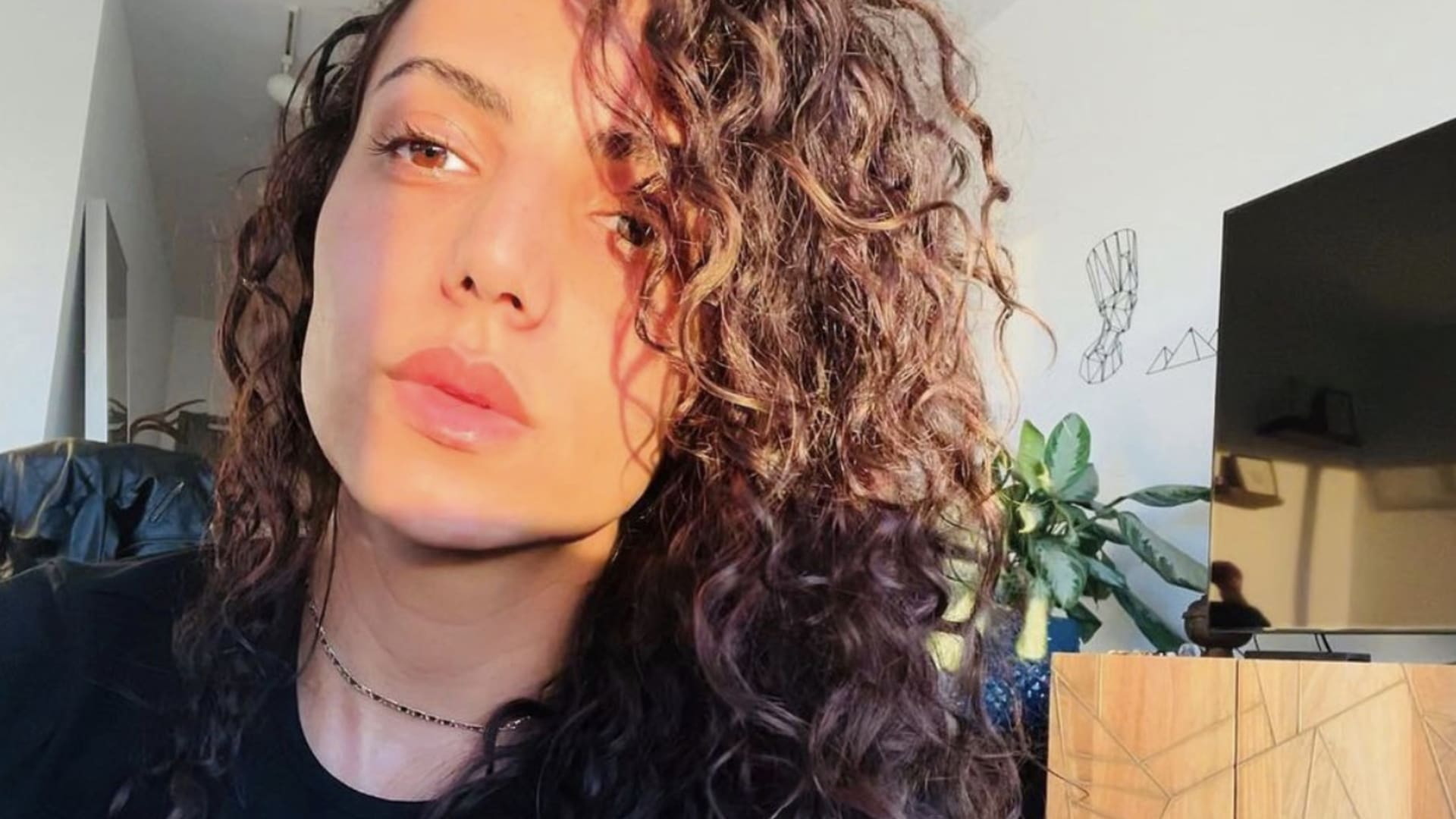 Sitting across the table from Mary Shenouda ("The Paleo Chef"), it's impossible not to notice her abundant energy. She's glowing, vibrant and full of life. And yet, that wasn't always the case. For years, Shenouda struggled with chronic pain and numerous doctors told her that it was all imagined.
"[There were] decades of pain and sickness while doctor after doctor told me that it was all in my head, completely psychosomatic," she says. "I was prescribed every medication and coping painkiller under the sun. I had so many blood samples drawn that I speculated that I was actually keeping a small town of vampires alive."
By age 23, Shenouda says that her body seemed determined to do whatever was necessary to illuminate for her the cause of all this pain and suffering. "I spent the year with my skin completely inflamed, from head to toe," she says. "Anywhere my skin was touched, an inflamed print would be left."
The daughter of Egyptian immigrants, Shenouda was expected by her family to thrive and succeed in her life and career, but this unknown source of pain made that difficult. Shenouda was working in corporate America in a high-pressure, high-stakes sales environment and she says that she felt she had to just learn to live with her pain. She'd often wear sunglasses at her desk to help with the migraines or she'd take naps under her desk when the pain became too much.
She fought to get answers, spending days and days in the ER, but again, doctors doled out prescription pills instead of answers for her. She says the steroids she was put on to reduce her skin's inflammation left her heavily depressed and gaining weight rapidly. Something needed to be done.
Shenouda was fed up with the lack of information she was being provided by medical professionals and took charge of her own destiny. "I was sick and tired of being sick and tired, and on top of that, feeling like the marvels of modern medicine had forsaken me," she says. "The rage led to the realization that it was up to me; that it was time to take my health and my diagnosis into my own hands and to seek my own answers."
Shenouda set out on a quest to find answers, and find them she did. After going down an Internet search rabbit hole, she learned that standard lab blood tests could be up to 60% inconclusive when it comes to determining food intolerances. And this was long before companies like EverlyWell made finding out your food sensitivities the norm.
Shenouda sent out her own lab work and when it came back, the answers she had so desperately been seeking finally revealed themselves to her. She was Celiac and she also had a severe intolerance to soy and casein. The other key ingredient to her getting back to feeling better was demanding that all of her doctors and specialists collaborate. This seems so intuitive and yet most doctors tend to work alone. Shenouda shared test results and findings with her specialists so that each had a full picture of possible treatment options and were working in harmony.
So many people might look at their new diagnosis with fear, confusion, or frustration, but Shenouda is the kind of person who gets bored easily so the idea that she could now not only feel better but begin to recreate her favorite dishes from childhood in a way that would truly nourish her body excited her.
"News like this is the opposite of winning the lottery unless you have a positive outlook on food and its potential to make you healthier and so I saw the challenge as a culinary opportunity!" she says.
Shenouda got to work, doing hours of research on the modern American diet and learned how people with Celiac disease can feed themselves but will remain malnourished if gluten is present in the diet. "I learned that all of my allergies and ailments could effectively be 'cured' through the adoption of the 'Paleo Diet,' based on quality meats, seafood, vegetables, fruits, tubers and seeds," she says. "Simply changing the way I ate, without the use of any prescription drugs reversed my symptoms within months. A lifetime of pain and sickness began to disappear; migraines, hives, nausea, depression, digestive issues, muscular and joint pain, all gone!" This new-found passion for foods that could help her body thrive, began to lead her down a path toward a new career opportunity.
Shenouda describes her childhood as different from most of the other kids around her. She says she often felt too American to be Egyptian and too Egyptian to be American. She wasn't allowed to attend sleepovers and she spent quite a bit of time back in Egypt on holidays. Family always came first and part of spending that quality time with family was learning to cook.
"In my culture you start cooking as soon as you can walk," she says. "And you're given a job, like you can pick the parsley and then you graduate to knife skills."
Shenouda's upbringing seemed to lend itself well to transitioning from corporate America into the world of food. Sharing her story with colleagues and on social media eventually led her to her current work as a private chef and advocate for wellness, with celebrity clients that include pro athletes and recognizable heroes from popular Marvel movies.
"Once I began regaining my health, sharing my story via Instagram, and reinventing my favorite dishes from childhood, the requests from professional athletes, well-known authors, actors, and even world-renowned chefs came rolling in for private chef work and culinary consultations," she says. "During this time, I was still working in corporate America at a tech job that I loved, but knew I had to choose one. After a happenstance moment with [celebrity chef] Tyler Florence at The Ferry Building [in San Francisco], I decided to go all in on my journey as a private chef, advocating the power that real food has when it comes to health and vitality."
What was this green light moment? You'll have to watch my full interview with her to find out.
Shenouda tells me that earlier in her life and career she had a history of being a flight risk of sorts for companies, changing jobs frequently. She says she liked learning new skills and when she felt challenged she'd give 100%. (Her sales figures while working in corporate America are staggering.) But once she felt she'd mastered the job, her performances would begin to drop, and she'd know it was time to move on. However, since beginning her career as a private chef and popular wellness advocate that hasn't happened. She says that every client is different and that that variety, in addition to running her brand Phat Fudge, has given her the variation she craves in her work life.
"At this point, I loathe the word 'paleo' and leverage nomenclature to educate people on what I call 'PaleYou' or rather the individuality of diet and how what works for me won't work for you and what works today may not work in six months," she says. "This approach is why I'm hired to cook and consult with elite athletes and performers, being more than a chef, working with nutritionists and doctors to identify what each of them needs based on unique test results."
As she navigated this exciting new life and career, Shenouda began making recipes for clients that would promote high performance in their careers and higher energy in their day-to-day life. One of those recipes turned out to be her swan song. Shenouda created a nutrition supplement that combined healthy fats with spices and were said to jump start your day. It was rendered into a fudge-like texture and was sweet, spicy and delicious. Naturally, her clients went wild for the stuff, which she later named Phat Fudge.
"I began making Phat Fudge for my athlete clients, with slight modifications for each individual but a general base recipe, which I share online," she says. "And as our parents warned us, you must be careful what you share on the Internet because it can spread like the wind, which lucky for me is true!"
Shenouda's recipe went viral and eventually she had distributors like Whole Foods and Erewhon clamoring to try to get ahold of the stuff. The product had humble beginnings and carried a learning curve, but Shenouda wasn't afraid to admit her shortcomings and be open to learning as she went.
"I shared that I had no idea how to create a consumer product, but that I would if [clients could] understand that I'd be learning as I go," she says. "With no funding and an Amazon bought heat sealer, I launched fifty orders online of Phat Fudge, selling out in one humble hour, which meant I needed to hand pack 600 packets to ship out that week."
The news about this stuff spread like wildfire and Shenouda could hardly keep up with the demand. She says she still has 'hand packing muscles' from that time. "The following week, I did it again, and again, and again, until Phat Fudge would sell out in under a second," she says. People around her joked that that's faster than Beyonce tickets sell out. "After about 10,000 hand packed squeeze packets of Phat Fudge it went on to a production facility where demand took on a life of its own."
For the first two years, Shenouda grew the company on her own while still taking care of her private client's needs, but today she's the boss, the CEO of Phat Fudge, and she's loving every second.
"Today, I now have a team--thank goodness!--and you can find me gallivanting about online and offline spreading the word about eating clean, playing often, and crushing life," she says. "I'd say the rest is history, but as we all know it takes a long time to get to just the beginning, so allow me to say that I'm just getting warmed up."
Shenouda has come a long way from the days of being hunched over a desk in excruciating pain. Now, free of the symptoms that were plaguing her life, Shenouda has more than 100,000 followers on Instagram alone. She is the living manifestation of her motto: eat clean, play often and crush life.
You can watch my full interview with Mary Shenouda Behind the Brand here:
Want a quick reset to get you back on track to feeling better?
Mary's focus right now is around supporting the immune system by reducing inflammation and resetting your body through her 7 Day Gut Reset.
Here are some easy tips from Mary, some obvious and some not-so-obvious, that people can do right away to help keep their immune system strong:
1. SLEEP, the most underrated action you can take for your immune system (and performance/recovery/cognition/etc) that no one can afford to skip. If you can't get 8-9 hours at night, sneak in power naps. Sleep isn't my strongest showing either so naps save me--even a 15-minute power nap does wonders for me.
2. STRESS is a beast. I can't tell you to stress less because that would make me an out-of-touch-asshole. We all have pressures (good, bad, tragic) and while we can't always control those circumstances, taking a moment to yourself each day, whether it's meditation, prayer, a walk, or even just a moment to take a deep breath from your gut with your eyes closed will do wonders to relax your body so it can better fight off bad guys.
3. DIET is one you knew was coming from me. Avoid common inflammatory foods/processed foods, i.e. gluten, diary, limit sugar, limit/omit alcohol. Focus on WHOLE foods no matter what diet you subscribe to and if you're into it, check out my Wild Thing Bone Broth to incorporate daily which you'll also find in my 7 DAY GUT RESET.
4. SUPPLEMENTS: here are my 2020 MVPs: L-Lysine, Black Seed Oil, Vit D, Vitamin C, and Propolis. These are in my and my clients' rotation in general, boosted when traveling, and especially right now.
Dec 18, 2020