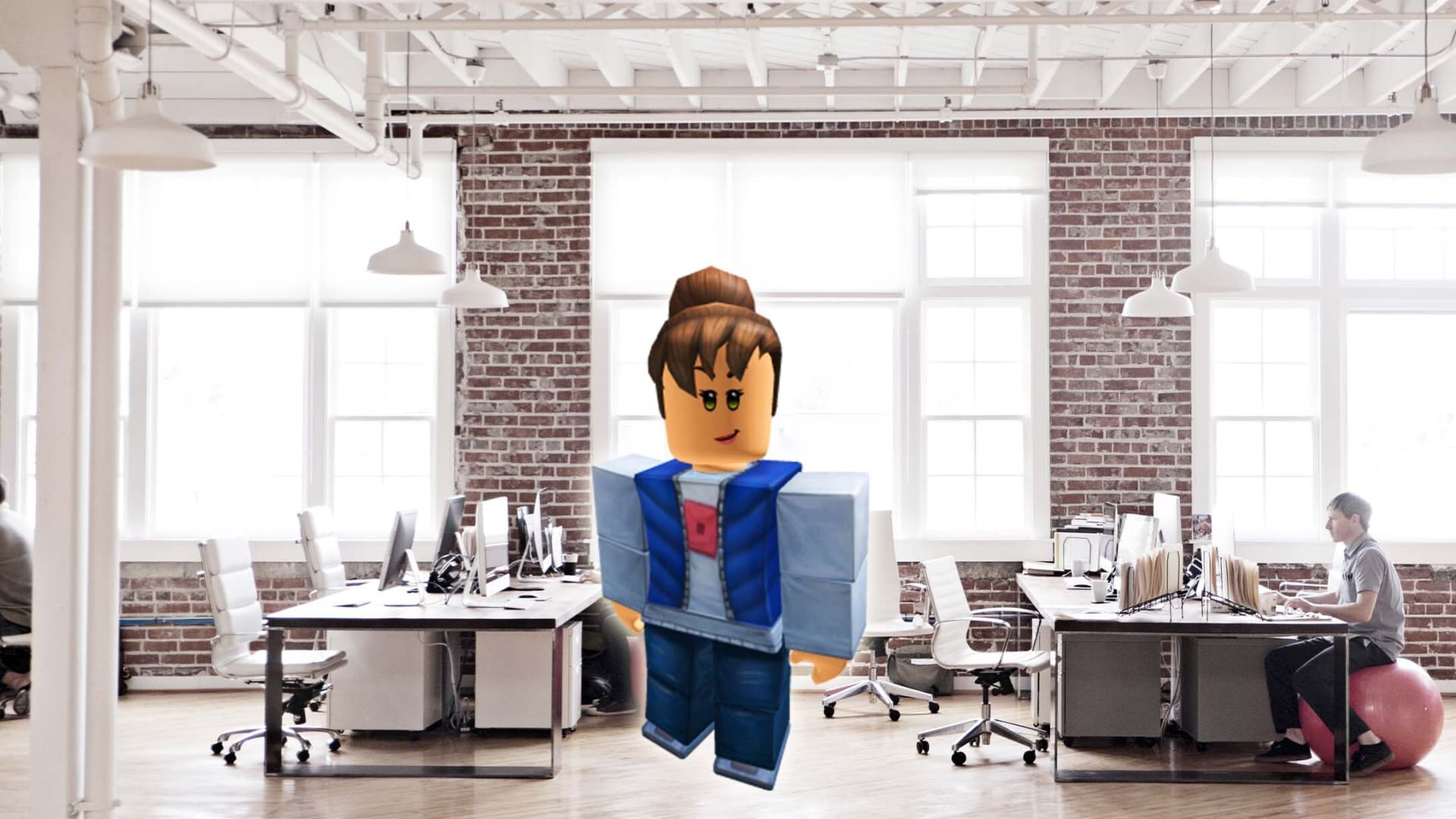 Joshua Deboer's journey to virtual world moguldom began humbly enough when he was 10 years old, home-schooled, and bored. A kid from the neighborhood suggested he check out Roblox, an online video game platform that allows users to create their own avatars and play them in millions of different games--and even design new games themselves.
"I was on the spectrum as a kid -- at 5, I had the vocabulary of a 2 year-old," he says. "Creative mediums always befuddled me. I couldn't paint, I couldn't write a story." But making games on Roblox was different. By rewriting a line of code, he could turn a blue house red, or make it shrink, or explode. "I started to learn programming and something clicked in my head," he says. "I felt like I could paint with words."
That programming prodigy, now 23, is the co-founder and chief technology officer of the company that created Vehicle Simulator, Roblox's top driving game, which has been played by Roblox players more than 575 million times and generated some $2 million in real-world revenue in its five years in existence.
"Roblox paid for my Jeep," says Deboer, who says that as soon as the real-life car is out of the shop--he's souping it up with a new supercharger, injectors, pulleys, and fuel system--he's moving with his parents out of their Indiana home and driving the 4x4 to a new house near Orlando (paid for in part with Roblox money, naturally). Since launching Vehicle Simulator, he and his co-founder, Mikhail Olson, 22, have profited handsomely from in-game sales of virtual items, decals, and cars--money they've used to improve the game, hire staff, and pay themselves salaries.
Deboer is one of a new breed of entrepreneurs building companies that exist entirely within the self-contained, virtual universe of massive online games like Roblox. This wave of gamer-world founders includes e-sports athletes, video bloggers and streamers, and developers like Deboer, who are doing more than simply profiting from their passions. They are turning their talents into businesses, their online friends into co-founders and employees, and their in-game currency and clout into real world success.
Earlier this month, Roblox, the San Mateo, California, company behind the platform, revealed a view into its corner of this virtual ecosystem by filing for an initial public offering. The ecosystem is vast: On an average day this year, 36.2 million users--54 percent of them under the age of 13--played any of Roblox's millions of games for an average of 2.6 hours a day. And each day, some 455,000 of those young gamers purchased Robux, the platform's virtual currency--handing over real-world cash that totaled nearly $700 million in the first nine months of 2020, and buying virtual goods that deposited more than $200 million worth of Robux in the virtual accounts of entrepreneurs like Deboer.
So far, successful entrepreneurs make up a tiny part of its massive young player base. While some seven million Roblox players tried their hand at developing a game, and nearly a million earned Robux doing it, only a sliver of that population made real money--with 1,050 developers and creators earning more than $10,000 in the 12 months ending in September, and 250 of them earning more than $100,000, according to the filing.
The most successful developers have organizations that resemble traditional businesses. Deboer's company, Summit Studios Games, which is incorporated in Arizona, pays taxes, has six full-time hourly employees and 14 regular contractors paid either flat fees ($100 a pop to make Holiday-themed wheels, for instance) or wages ranging from $20 to $60 per hour. Like every other company in 2020, the staff collaborates via a combination of Zoom video calls and Slack messages; they also use Discord, a messaging app popular in the gaming community.
Unlike traditional companies, however, everything Deboer's company makes and sells exists within the world of Roblox. All transactions are done in the game's currency, known as Robux ($10 buys 800 Robux on Roblox.com, or 1,000 if you sign up for a monthly subscription). Managers find new hires either through Roblox's game world or the constellation of websites--Discord, Twitch, YouTube--where Roblox fans hang out, watch Roblox-themed videos, and trade stories or gear. Often, co-workers have never met in person. Sometimes they may not know one another's real-world names, preferring to go by their in-game handles instead. In his online life, Olson goes by Simbuilder and Deboer has long gone by the moniker Belzebass, although he recently changed it to the easier-to-pronounce Artemis the Deer.
These Robloxian startups don't just depend on the platform's benevolence and continued success to make money--they pay handsomely for the privilege of selling their virtual wares on the platform. Roblox takes an upfront cut of all virtual goods sales that ranges between 30 and 70 percent. When developers want to cash out and exchange their Robux for real U.S. dollars, the company effectively takes another 65 cents on the dollar in the exchange.
Roblox, meanwhile, is pouring its cash back into expanding and supporting the platform and investing in technology and personnel to keep its young users safe. The 15-year-old company lost more than $203 million in the first nine months of this year, bringing its accumulated deficit to $484 million.
Legitimate operators like Deboer aren't the only entrepreneurs on Roblox; a black market has sprung up as well, with opportunists making money from fraud, theft, cheating, and all sorts of vices. Chargebacks related to a particular instance of fraud topped 5 percent of bookings in the first nine months 2020, the company said in its S-1, an amount equal to roughly $60 million. The company has said it employs a combination of A.I.-powered filtering software and some 1,700 content moderators to police its platform keep its young users safe and respond to concerns.
More than anything, says Roblox co-founder and CEO David Baszucki, he wants the platform to support more entrepreneurs, and give them more money and prominence. "In 2011, during our first Roblox convention called Roblox Rally, many Roblox players asked for our autographs," wrote Baszucki in a letter filed with the S-1. "Today, players are chasing after Roblox creators for their autographs."
Dec 8, 2020