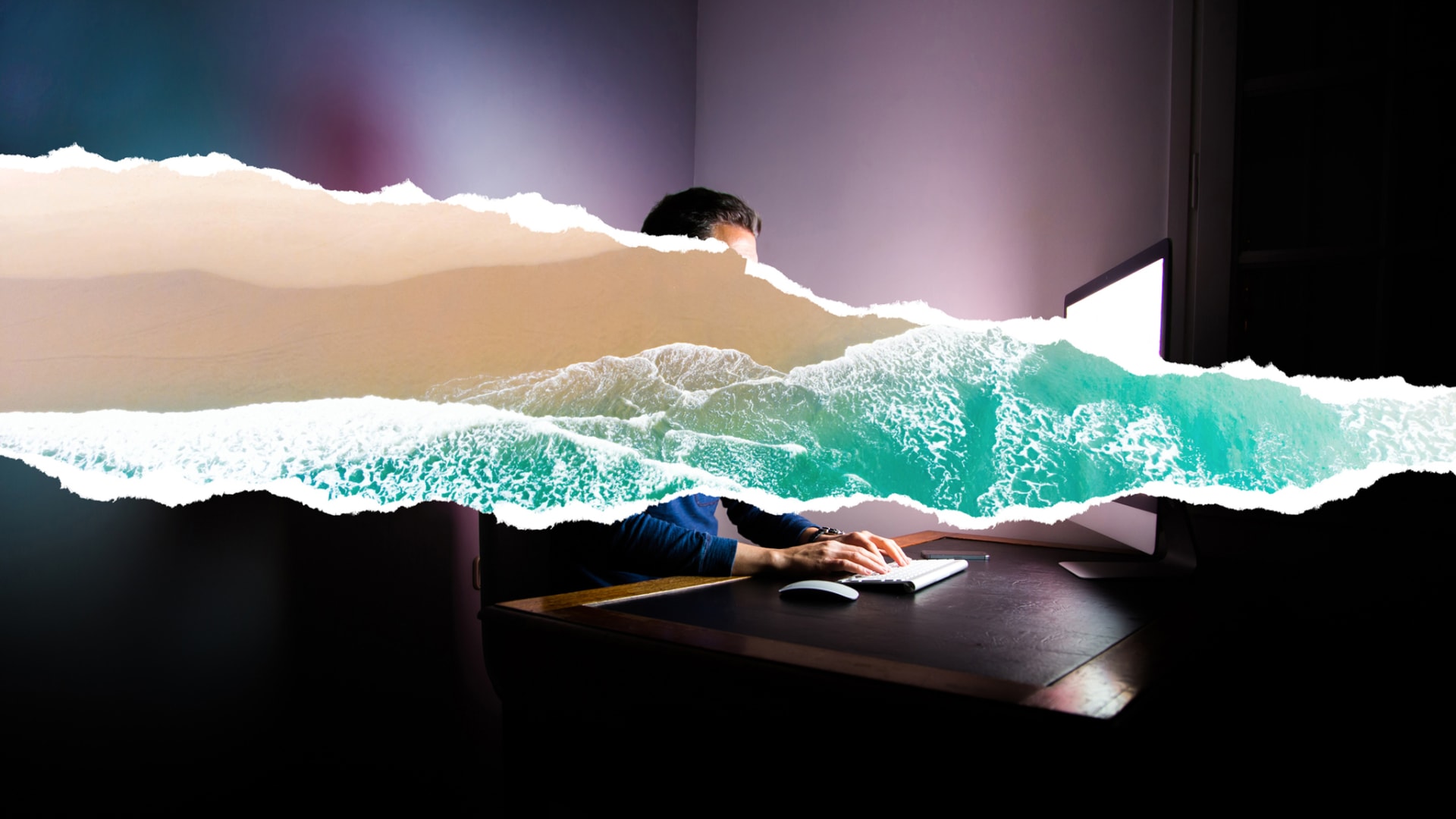 If you've decided to allow employees to keep working remotely for the foreseeable future, you should consider a new job perk: helping them find their ideal relocation spot.
As more workplaces join the perma-remote train, more cities and states are offering incentives for remote workers to relocate. The localities hope that newcomers, especially well-paid ones, can help boost their economies in the post-Covid era. And workers can benefit because the incentives can be hefty: Moving to West Virginia, for example, could come with a cool $12,000 in relocation grants alone.
It's not just money, either. From golf club memberships to student-loan debt assistance, myriad options exist. Help find the best fits for your people, and they'll be grateful--and potentially more loyal to your company. Plus, you can staff up in preferred time zones, anticipate potential compensation adjustments that may come with different costs of living, and get ahead of any other challenges that come with running a distributed workforce. You might even consider leading by example, by taking advantage of a relocation incentive yourself.
The list of options is ever-shifting, as some programs hit their caps and new ones get announced each month. Here are nine of the most intriguing incentives currently available:
1. Honolulu
Let's start with something undeniably eye-catching: Honolulu's Movers and Shakas program offers free airfare--either one-way or round trip--and access to affordable housing for remote workers who stay for at least 30 days. (Yes, moving to Hawaii permanently is an option.) Attendees must commit to at least 15 hours of volunteer work per month, along with "cultural orientation" classes and local networking events. Applications for the program's next group open on June 21 and close on July 12.
2. West Virginia
West Virginia is almost heaven, according to singer John Denver. The state's Ascend program wants to prove it by offering $12,000 in cash, access to a co-working space, invitations to social events, and a year of free outdoor-gear rentals. Currently, Ascend is accepting applications for remote workers specifically interested in moving to Morgantown. It'll soon open up applications for the cities of Lewisburg and Shepherdstown, too, according to the program's website.
3. Maine
Here's a valuable one for young and mid-level employees: Maine now offers a tax credit to help pay off student-loan debt. Workers who have been Maine residents for a full tax year can apply for the Opportunity Maine Tax Credit on state tax returns, potentially netting up to $377 per month for student-loan payments. The exact amount depends on a person's graduation year and a series of other semi-complex considerations, so make sure to study up before committing.
4. Newton, Iowa
The city of Newton has roughly 15,000 people, according to the U.S. Census Bureau. Its local government apparently wants to pad that number, and is willing to pay transplants either $5,000 or $10,000 in cash, depending on the value of the home you purchase. The Call Newton Home initiative also tosses in a welcome package featuring gift cards for local art classes, photography sessions, pool passes, YMCA memberships, and more.
5. Tulsa
Tulsa was already well-known to startups pre-Covid, notching the No. 47 spot on Inc.'s 2019 Surge Cities list of best places to start a company. Now, Oklahoma's second-largest city is upping the ante with $10,000 in cash for any full-time remote or self-employed worker who moves in. The Tulsa Remote program also offers access to a series of affordable housing options and a co-working space, 36 Degrees North, that bills itself as "Tulsa's basecamp for entrepreneurs."
6. Shawnee County, Kansas
For years, the West and East coasts have dominated the country's startup scene. Now, Shawnee County--home to Kansas's capital, Topeka--wants to incentivize more workers to move to the American heartland. Remote workers who rent housing in Shawnee County can receive up to $5,000 in funds from the Choose Topeka program, while those who purchase homes can get up to $10,000 for relocating. Workers who move into a Topeka-area delivery zone for Jimmy John's will also receive an extra $1,000, courtesy of the sandwich chain. Sandwich purchases do not appear to be necessary.
7. Northwest Arkansas
Northwest Arkansas is known, in part, for its cycling trails--which is why remote workers who move to the region are eligible for a free street or mountain bike. Oh, and $10,000 in cash for those selected as a Finding NWA "talent incentive recipient." Those who are uninterested in the free bike can swap it out for a free annual membership to a local arts and culture institution, including museums, theaters, and music venues.
8. Tucson
An important caveat: The Remote Tucson program says it'll accept applications for summer 2021, but hasn't released specific dates yet. Once it does, eligible remote workers can apply for $1,500 in cash, plus a series of other benefits. The larger ones include a free year of gig-speed internet and discounts on local co-working spaces, real estate services, networking groups, and a professional relocation concierge. Smaller sweeteners include a $100 voucher for green devices like smart thermostats, a $50 gift card for local restaurants, discounts or day passes for various local attractions, complimentary hotel vouchers, and a welcome basket of products from local small businesses.
9. Chatham County, Georgia
This one is specifically for tech workers: If your software engineers want to live off the Atlantic Ocean, they can receive up to $2,000 to move to Chatham County, Georgia--home to Savannah, the state's oldest city. Workers must have at least three years of tech experience, and to have lived in Chatham County for at least 30 days before applying. The Savannah Technology Workforce Incentive can give out only 50 of these grants per year, so your employees should call to ensure availability before taking the leap.
Jun 17, 2021