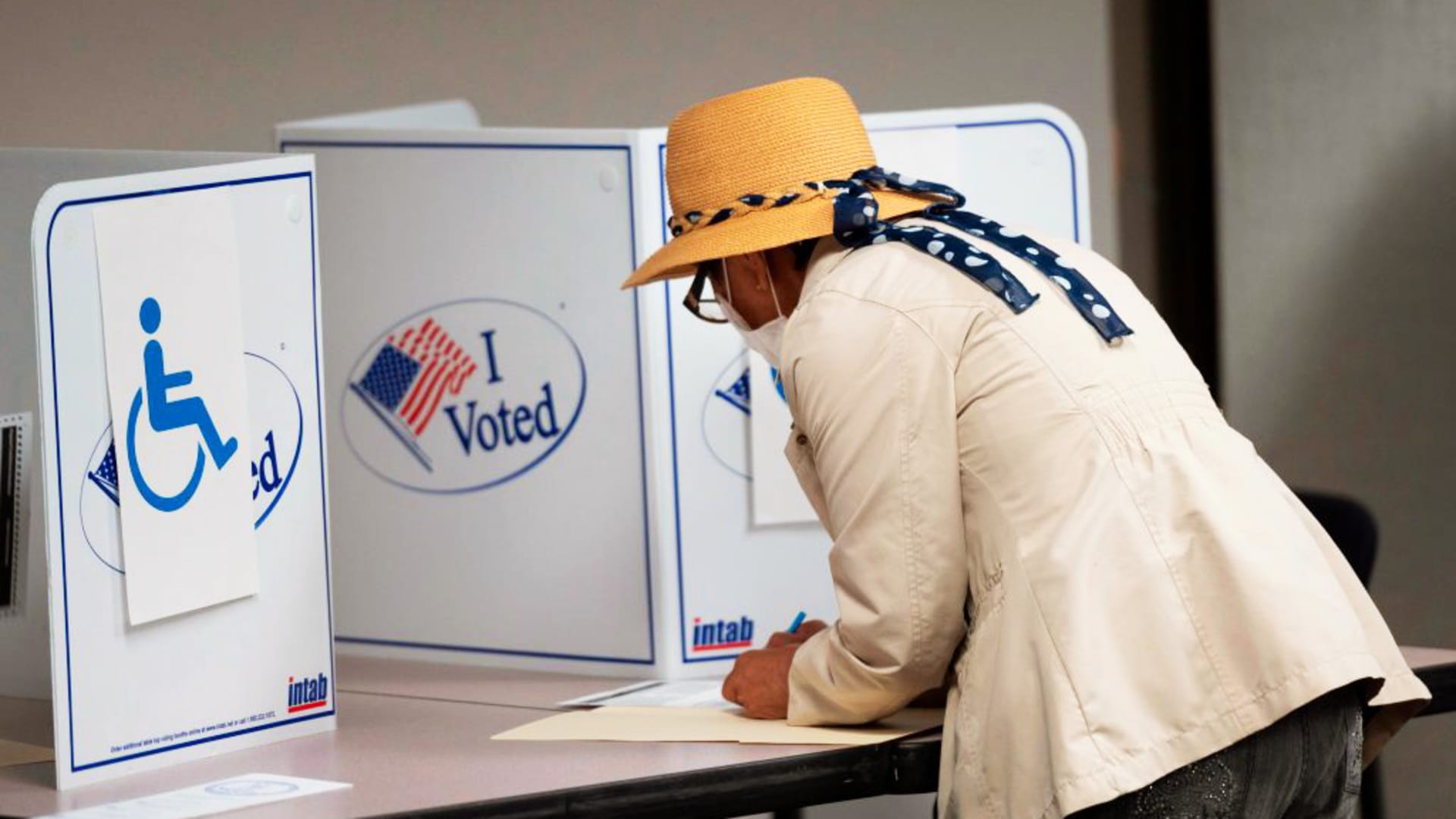 Across the country, small-business owners are continuing to struggle against a tough economy. And with only 41 days until Election Day, it's changing the way many could vote in November, according to a new poll of small-business owners.
More than half of respondents ranked the U.S. economy as one of their top voting issues, which is hardly a surprise. But even more have become increasingly disgruntled with the state of the economy as the year has progressed: 78 percent of those surveyed categorized the economy as average or below-average, up from 70 percent in July and 38 percent in January. These stats are courtesy of the U.S. Chamber of Commerce and insurance provider MetLife--which on September 22 published a new survey of 1,000 small-business owners, who were polled between August 21 and August 27.
"The pandemic has had an uneven economic impact on industries and workers, many of whom are small-business owners," said Neil Bradley, executive vice president and chief policy officer at the U.S. Chamber of Commerce, in a statement. "It's no wonder their driving issue for the upcoming election is the economy."
According to the poll, 62 percent of small-business owners are paying more attention to this year's elections than they did in 2016. A similar number, 68 percent, said it's more important for political leaders to compromise in the name of economic recovery, rather than dogmatically sticking to their beliefs. It's an indication that many could vote for the candidates they deem most effective at reaching across the political aisle, even if it means switching parties. In the presidential race, that might bode well for Democratic candidate and former Vice President Joe Biden. As the incumbent president, Donald Trump presides over a tanking economy, and Biden has a reputation for pragmatism.
Such compromise has been hard to find this summer. In March, Trump signed into law the bipartisan Cares Act--which, among other things, authorized the Paycheck Protection Program, a $521-billion forgivable loan program for small businesses. Since then, negotiations for a Phase 4 economic stimulus deal have stalled amid partisan budget disagreements.
The stalemate leaves many business owners wondering if they can even get to the election in one piece. "Unfortunately, the government is the bank of last resort in the live entertainment industry, which has been decimated by this virus," Stephen Vitale, CEO of Pyrotecnico, a 131-year-old fireworks entertainment company in Newcastle, Pennsylvania, told Inc. earlier this month. "If there isn't another stimulus package, we're going to face having to shut down the company."
Sep 23, 2020