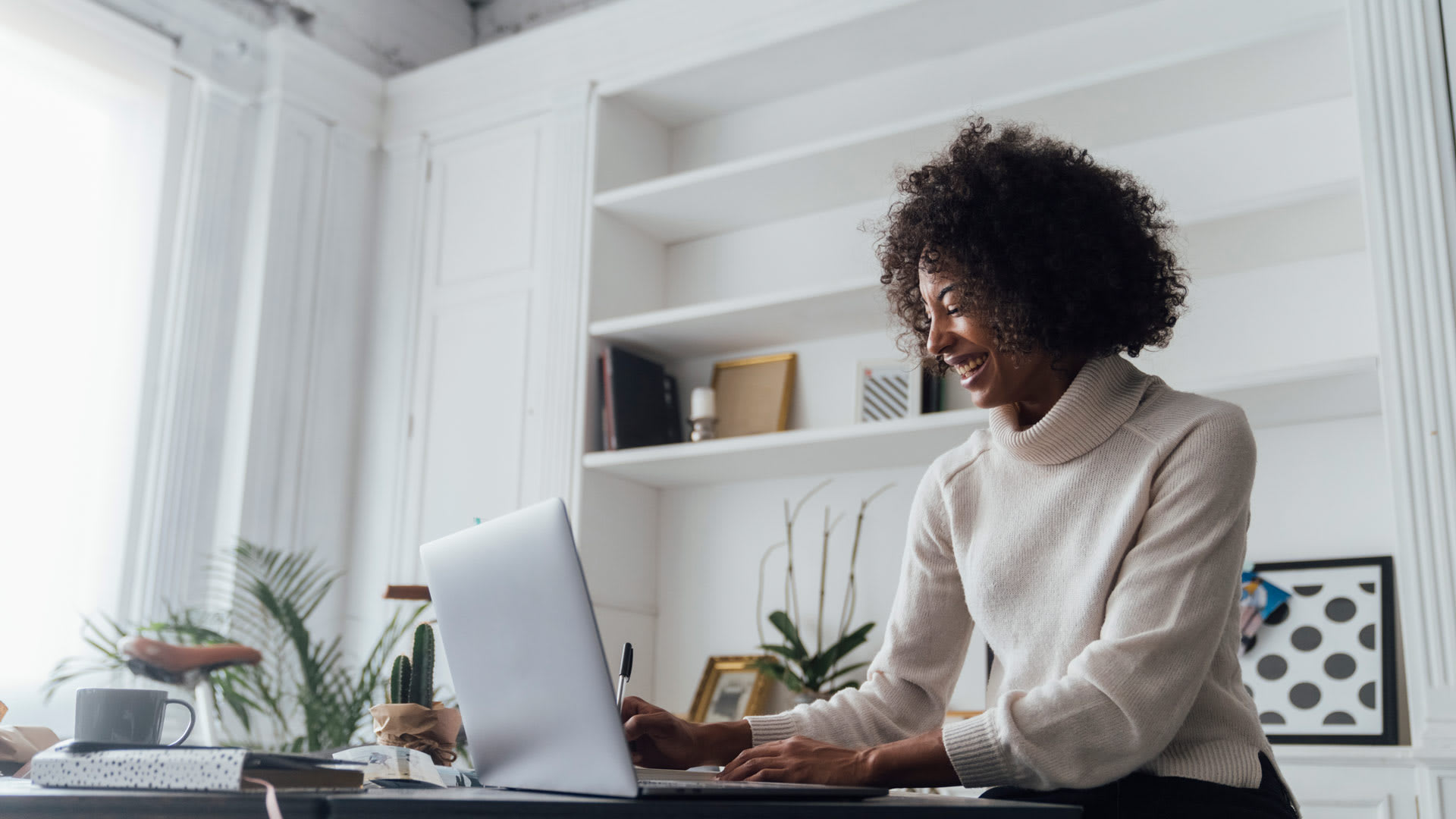 There is another page that savvy small businesses can take from the new enterprise playbook. But this time, it's one enterprises have borrowed from the agile startup playbook: cloud-based IT. The rise of remote work and cloud-native tech innovations have empowered more companies to move traditional IT management and resources from on-site to the cloud, leading to more simplified back-office processes.
Systems that took days to get up and running can be online in minutes in the cloud. Some companies are forgoing hardware altogether and relying on subscription services instead--not just for cost savings, but for greater simplicity. Whatever approach a company adds to its IT mix, it's clear: The cloud is giving IT a modern makeover, and it's transforming a cost center into an innovation driver.
All Signs Point to As-a-Service
In recent years, few shifts have disrupted the traditional enterprise IT framework more than subscription and as-a-service models. These can range from infrastructure-as-a-service (IaaS) to software-as-a-service (SaaS), and they're modernizing everything from traditional back-office operations like HR and accounting to marketing and sales.
These models also enable businesses to transform capital expense (CAPEX) investments, maintenance fees, and the cost of soon-to-depreciate hardware into operating expense (OPEX) costs that can be treated like utilities. It's less about ownership today and more about "plugging in"--and all the benefits that come with it.
Consider how the flexibility of pay-as-you-go models for IT infrastructure can impact a small business balance sheet. First, it removes the immediate need for IT teams to forecast future needs far in advance. Companies aren't left strapped from underestimating their needs, or with waste from overestimating capacity.
Then, there's the simplicity of abstracting away certain responsibilities and concerns with a subscription. In many cases, it's far easier to "plugin," integrate, manage, and upgrade when it's as a service.
Take data storage, for example. Cloud-based storage has led many companies to move critical data and applications from on-site data centers to the public cloud. A recent study by Harvard Business Review found that 75 percent of companies who had shifted to storage-as-a-service (STaaS) were seeing major operational benefits, from better flexibility and reliability to less work for IT teams, who are freed up to do more high-value work than routine maintenance and tuning.

Infrastructure is just the beginning. SaaS offerings are now transforming an IT holdout: back-office operations like HR, accounting, and logistics. Cloud-based software extensions are replacing decades of legacy, on-site software buried in complex customizations.
For small business owners, it's a powerful way to boost productivity--and get valuable time back in their days.
How The API Economy is Driving Modern IT
Then, there's the simplicity of cloud-based SaaS collaboration suites, such as Microsoft 365 or Google Workspace. Small businesses can streamline the software and apps they use to get work done into one, interconnected system. Email, document sharing, calendars, project management, chat, social media marketing, website tools, and more become an integrated hub.
It's all thanks to the application programming interface (API), perhaps the most disruptive IT technology aside from the cloud. APIs are behind the seamlessness of software integrations and cloud-based tools, allowing businesses to plug into or share data, services, and resources.
APIs can also take a lot off of IT's plate. Consider employee onboarding. Multiple account credentials can be consolidated into a single login that's authenticated across numerous systems, resulting in less configuration and back and forth. Accounting software, point-of-sale systems, logistics programs, and other back-office tools can also be effortlessly integrated with minimal programming required.
The Built-in Resilience and Security of Cloud-based IT
In many cases, moving certain IT processes to the cloud is not only easier and simpler, it's also safer and can help ensure more continuity. The less a business has to troubleshoot its own server outages, downtime, or security threats, the better.
Cloud providers like AWS and Google adhere to strict service-level agreements (SLAs) and compliance practices for millions of users around the world. In the HBR study referenced above, 64 percent of those using STaaS felt their data was even safer in these off-site capacities. It's a benefit to trading your own best defenses for those of a global service provider with millions of businesses to protect.
On the security front, small businesses can implement their own policies with virtual private networks (VPNs) to encrypt remote operations and use password managers like LastPass, while also leveraging network security and malware protection of trusted providers. Monthly or yearly subscriptions in security services are investments that can pay dividends, especially considering the cost of a ransomware attack is one many small businesses can't bounce back from.

The IT Hardware Compromise
Of the top 15 to 20 costs to start and run a small business, among the most expensive is IT equipment. It's a necessary, upfront cost, but trends in cloud-based software and security can offset some of the burden. Some small businesses are offering the option for a bring-your-own-device (BYOD) policy, then utilizing VPNs or endpoint security protections.
Others are still choosing to invest in desktop computers and landlines, while subscribing to IT support or maintenance policies that can offer on-demand, affordable IT support that protects investments. Managed IT services, which can offer proactive monitoring of your systems remotely, can also be purchased via flat rate or monthly fee.
Tapping Remote IT Tech (And Talent) to Stay Ahead of the Curve
Technology is constantly evolving. It's what the market demands, and what consumers want. But this can make it challenging for small businesses, in particular, to keep up. This goes for both maintaining and upgrading the software and hardware investments they do make, and having the right skills they need--without all the overhead.
Outsourcing, again, helps solve the conundrum. IaaS offerings reduce the need to maintain and upgrade appliances housed on-site. And, tapping into the freelance workforce allows companies to engage the latest skills on a flexible basis. Need someone who can troubleshoot a specific open-source database or API integration? Paying a remote pro on an hourly or by-project basis allows small businesses with lean teams to fill critical IT gaps and tap resources they need.
Offset the Costs of IT Necessities with Spring
Whether you're considering toe-dipping into cloud services or going all in, Capital One Spring can help you save on your business expenses. It's free to sign up and provides exclusive access to deals on a wide variety of business resources, equipment, and services, even for members who aren't Capital One customers.
Jun 9, 2021