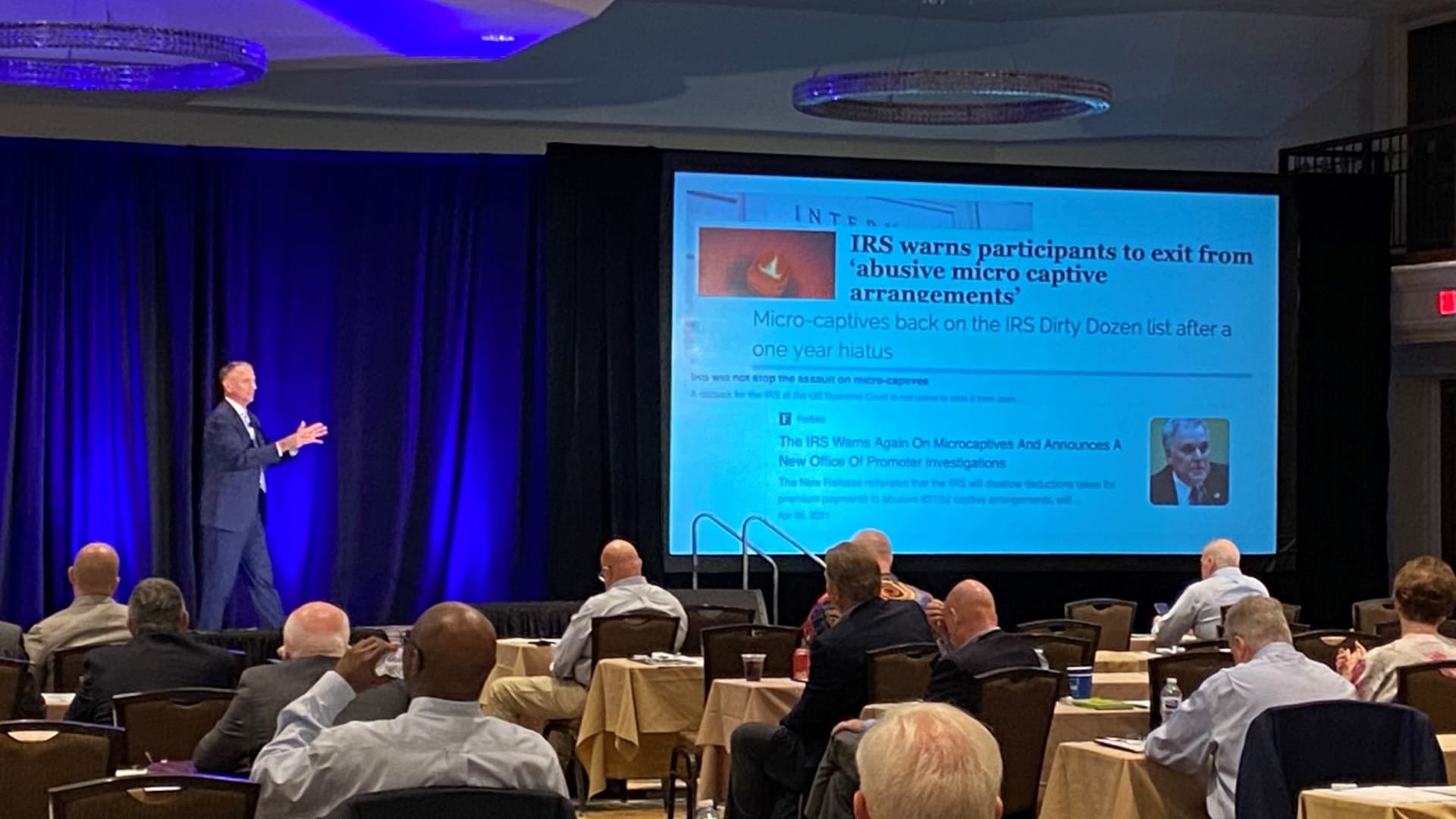 After more than 20 years as president of global business development for Captive Alternatives (CapAlt), Mark Sims knows that unexpected risks often have the biggest impact. "These are the risks that keep a business owner awake at night," Sims says. "Most of them don't know that these risks can be insured."
When the pandemic hit, many companies struggled with supply chain interruptions and loss of key contracts and customers, risks that CapAlt worked with clients to insure through business interruption risk management. But even though CapAlt was exposed to such risks through its client base, mostly small to midsize businesses (SMBs), the company continued to grow. The company even earned Inc. magazine's "Honor Roll" designation, reserved for those that have made the Inc. 5000 list at least five times. CapAlt's model in finding coverage that includes pandemics, while helping investors participate in risk-sharing profits, contributed to the company's fast growth.
A different way to insure business risks
CapAlt's approach to covering business interruption risk-- also known as enterprise risk-- is different. The company shifted from its launch in 2000 as a medical malpractice insurance consultancy to instead meet the emerging need for business interruption coverage. "The company was founded [to serve] people who were sick and tired of the commercial insurance market," says Sims, who joined CapAlt in 2000.
Part of customers' frustration was finding out that potentially devastating risks, although often rare, weren't covered by traditional business liability policies. Business interruption policies that CapAlt consulted on, however, cover events ranging from supply chain interruptions and loss of key contracts, to cyber breaches, natural or man-made disasters, and reputational damage. "The pandemic has made people aware that the risks are real even though there is a low likelihood to occur," Sims says.
CapAlt clients don't rely on commercial policies to cover these risks. When insured by a commercial carrier, that carrier keeps any profits. CapAlt uses a private, regulated insurance company model that allows companies to use a combination of third-party insurance and investing part of the premium to retain any profits.Investors can include the policyholders themselves, who may benefit from any premiums that are not used on operational expenses or claims.
The benefits of a tight-knit team
CapAlt's collaborative, supportive culture shows in virtually every aspect of how it operates. The 15-member staff has low turnover. And because the team has been fully remote since 2015, adopting a flexible approach to employee location and accommodating personal schedules, it didn't have the disruptions that many other companies faced when they suddenly had to figure out how to work remotely. Because many of CapAlt's new employees are referred by current staffers, even the labor shortage isn't slowing them down. "Just pay people what they're worth," Sims says.
Employees, clients, and advisors (who refer work to the company), even travel together, meeting up annually in Puerto Rico, where CapAlt's insurance company is based. Each year, the CapAlt conference features speakers, networking opportunities, and beach time. This is just another way CapAlt helps engage employees and impress clients in everything it does. "I don't just want to please them. I want to wow them," Sims says.
Jul 15, 2022