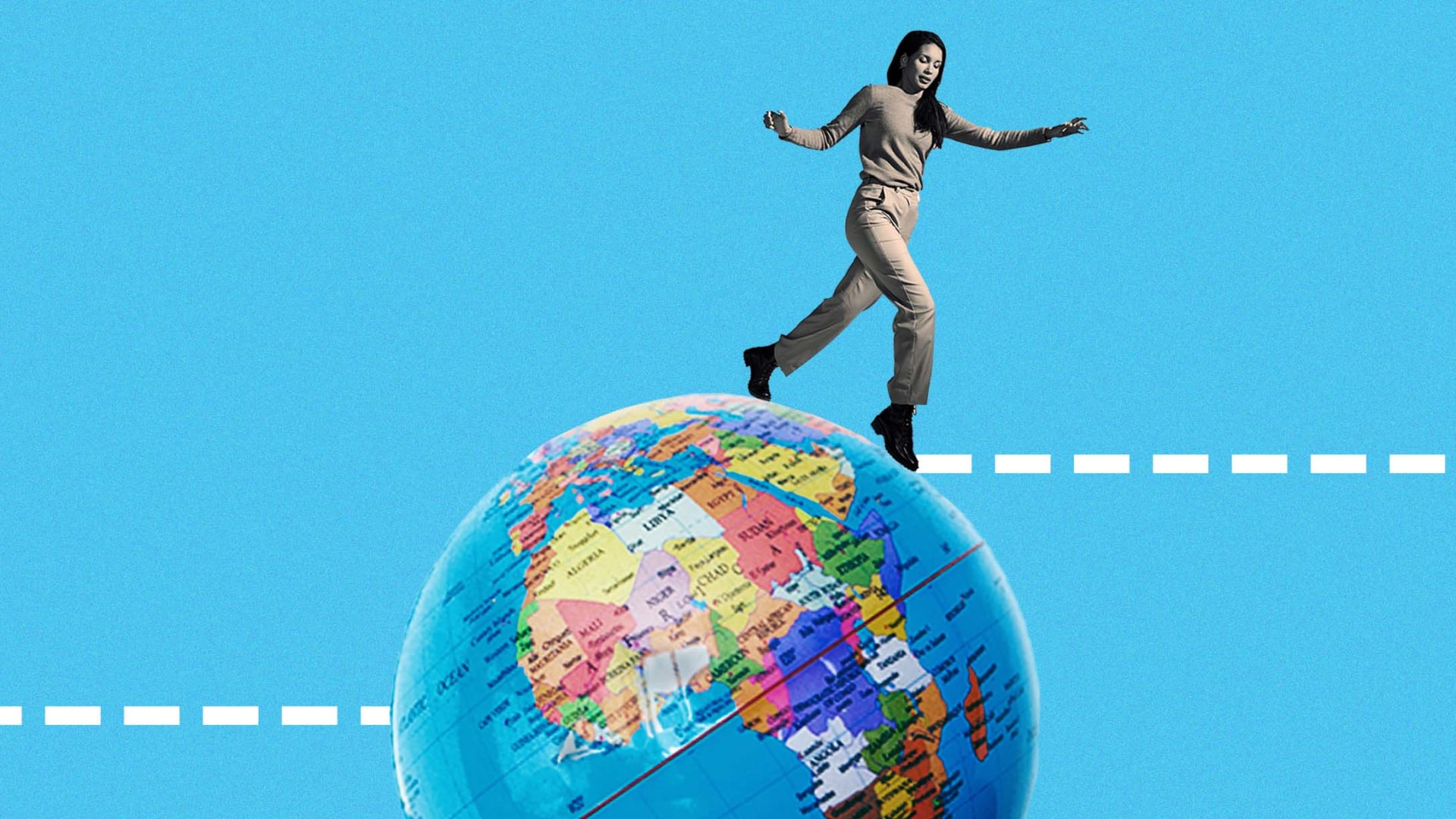 In July 2019, the Piazza San Marco in Venice was flooded with tourists. They squeezed into selfies in front of the cathedral, bought identical souvenirs, and at times tossed trash into the canals. Overfed pigeons sauntered through the crowd. Every year thousands of Venetians would leave the city, in search of opportunities that the tourist-dominated economy failed to offer. The government planned a controversial "tourist tax" -- up to 10 euros per visitor -- to mitigate the damage.
In July 2020, the Piazza looks very different. Pedestrians stay several meters apart, plastic souvenirs have been replaced by cloth masks, and the canals are eerily clean. The tourists are gone; the Venetian economy, far from having recovered from covid-19, is collapsing. Mayor Luigi Brugnaro, who championed the tourist tax, postponed the measure and recently lamented that "Venice is on its knees." The tourists' absence has proved to be just as jarring as their omnipresence.
In July 2021, what will Venice look like? Answering this question might provide a glimpse into how tourism will fare heading out of the Covid-19 pandemic. Plans have been put in place around the world to reopen other economic sectors: restaurants, manufacturing, tattoo parlors. But how to resume international tourism, a multi-trillion dollar industry, remains far from clear. Drawing from recent findings at M.I.T., we propose a new model of tourism that can help in the transition phase and make future leisure travel more sustainable. We need to think about the right timing for tourism: not just when tourists should return, but for how long they should stay.
To limit the spread of Covid-19, most government policies have focused on reducing distance traveled, limiting how far from home people can move. However, by analyzing Big Data on individual human mobility, our M.I.T. research group has found that travel frequency -- the number of individual trips people take -- is as important a factor as distance in how contagion progression. Indeed, the product of distance and frequency is the parameter to be controlled. Put simply, a Londoner who takes several short weekend trips to, say, Riseholme is generating an equivalent pandemic risk as if she were to fly to Venice, but stayed there for an entire month.
With these findings in mind, we can envision a new international mobility patterns for the coronavirus era. "Pace travelers" will stay in one destination for longer periods, rather than jump between cities. This new approach could have additional benefits in the long run, helping to address the problems with mass tourism that made it an unsustainable industry long before the pandemic.
"To be a tourist is to escape accountability," Don DeLillo wrote in his novel The Names. Modern travelers speed through cities with impunity, upending local economies without connecting with local communities. They exploit the physical city -- the 'urbs', as ancient Romans put it -- without a meaningful contribution to its residents -- the 'civitas'. We can alter this dynamic by slowing it down.
Instead of returning to the paradigm of hit-and-run tourism, pace travel can help us refocus around integration and civic contribution. Staying in one place for longer reduces the risk of spreading Covid-19, but it also means more chances to meet new people, adopt their habits, and facilitate cultural exchange. Present-day Venice still carries the marks and memories of early pace travelers such as Peggy Guggenheim, Cole Porter and Henry James, who built deep relationships with the city through their work in art curation, music, and literature.
Once a luxury for wandering artists and visiting academics, today's interconnected world could make long-term stays accessible to a much broader group of people. Zoom and Teams video calls could allow pace travelers to settle in faraway places without interrupting their professional lives. The flexibility of the (otherwise questionable) gig economy could create opportunities for people to spend months working and volunteering anywhere in the world with platforms resembling DoorDash and TaskRabbit. By valuing time and participation over money, pace travel could help to democratize the tourist industry. It could also help less popular destinations attract more visitors; not every city has towering cathedrals, but all communities allow for heights of engagement.
Municipal governments could take action in bringing pace travel to their cities, leveraging the power of online platforms. They could create roles for volunteering and temporary employment, and they could incentivize companies like AirBnB to offer discounts for longer stays. American students who have been barred from their campuses during the pandemic could be offered affordable accommodation if they continue their online education - and perhaps future entrepreneurial endeavors - on the lagoon. Apps, now ubiquitously embedded with location-based services, can also be programmed to provide incentives based on stay and local engagement. These digital tools could be paired with lower-tech strategies, like adding a minimum stay stipulation to certain tourist visas.
In 2022, Venice might not need to extract revenue from visitors, but could instead rely on pace travelers who can contribute to its 'civitas', much more profoundly, by joining it. By slowing global tourism, we can better cope with a pandemic. More importantly, we can realize a world in which more people can belong where they arrive.
Aug 19, 2020