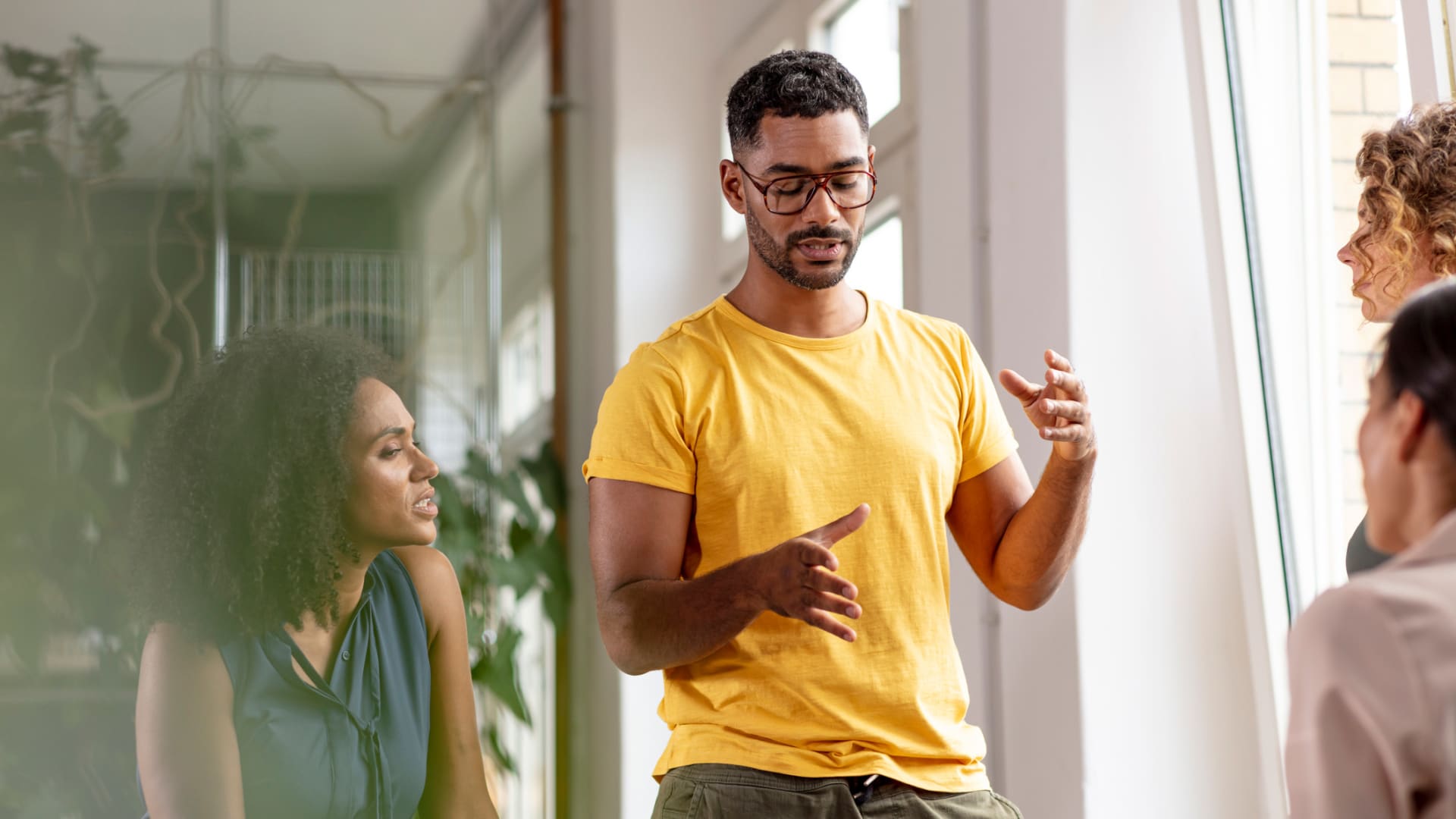 Passion is everything. Don't let anyone convince you otherwise.
The problem is that "follow your passion" has become such an overused line that many entrepreneurs and small business owners dismiss its true power. But after two decades of studying and interviewing successful leaders, I can tell you that passion is underrated.
Jerry Seinfeld's new book, Is This Anything? proves that passion leads to career success.
The book's title refers to the question comedians ask each other about the new bits they're working on.
The book reflects Seinfeld's obsession with making people laugh. Seinfeld has kept every joke he's written on yellow legal pages - 45 years worth of bits.
While the book isn't a 'self-help' book, it does help to answer one of the most common questions I get asked: "How do I find my passion?"
You can't stop thinking about it.
Prior to the Covid pandemic forcing the shut down of comedy clubs in New York City, Seinfeld was still dropping into clubs to try out new jokes. At the age of 66, he's still working on his craft.
"At twenty years old, when I walked into the Manhattan comedy clubs for the first time, every neuron in my little brain just lit up. I felt like I had finally found my home on planet Earth...to this day, I feel that same excitement when I walk into a comedy club."
Dr. Larry Smith, a well-known TED speaker and entrepreneurship professor, once told me that he knows instantly when someone is pursuing their true passion as a career--They can't stop talking about it.
"The mind can't stop thinking about that which it loves," he said.
Your passion is that topic or field of interest that you simply can't shake.
Money is not the primary motive.
"I'm happy I made money at it," Seinfeld writes about this comedy career. "But honestly, I swear I have really been in it for the laughs since day one."
Seinfeld is not alone. Almost every sucessful enterpreneur pursued a passion, not a paycheck.
"I never did it for the money," Steve Jobs once said.
"Your work is going to fill a large part of your life, and the only way to be truly satisfied is to do what you believe is great work. And the only way to do great work is to love what you do."
Warren Buffett often advises young people that following their passion will pay off, maybe not today but down the road.
"You don't want to take a job just for the money," Buffett said. "You want to be excited when you get out of bed in the morning. I tap dance to work every day."
Tap dance to work and success will follow.
You can't wait to do it again.
Seinfeld loved nothing more than working on jokes. He could spend years refining one until it got the biggest laugh.
"I deeply love the endless, somewhat tortuous struggle of never quite feeling that you've got your act where you want it. Because I don't want it to ever end."
Seinfeld's attitude reminds me of a conversation I had with Chris Gardner, the real life financial advisor who Will Smith played in the movie, The Pursuit of Happyness. I asked Gardner how he went from homeless to millionaire. I'll never forget his advice:
"Find something you love to do so much, you can't wait for the sun to rise to do it all over again."
Let me be clear. You can live a comfortable life and even reach a high level of financial success without having an ounce of passion for what you do. But those aren't the people I write about. I profile individuals who leave a mark, inspire others, spark movements, or advance their chosen field. And for that to happen, passion is everything.
Oct 9, 2020