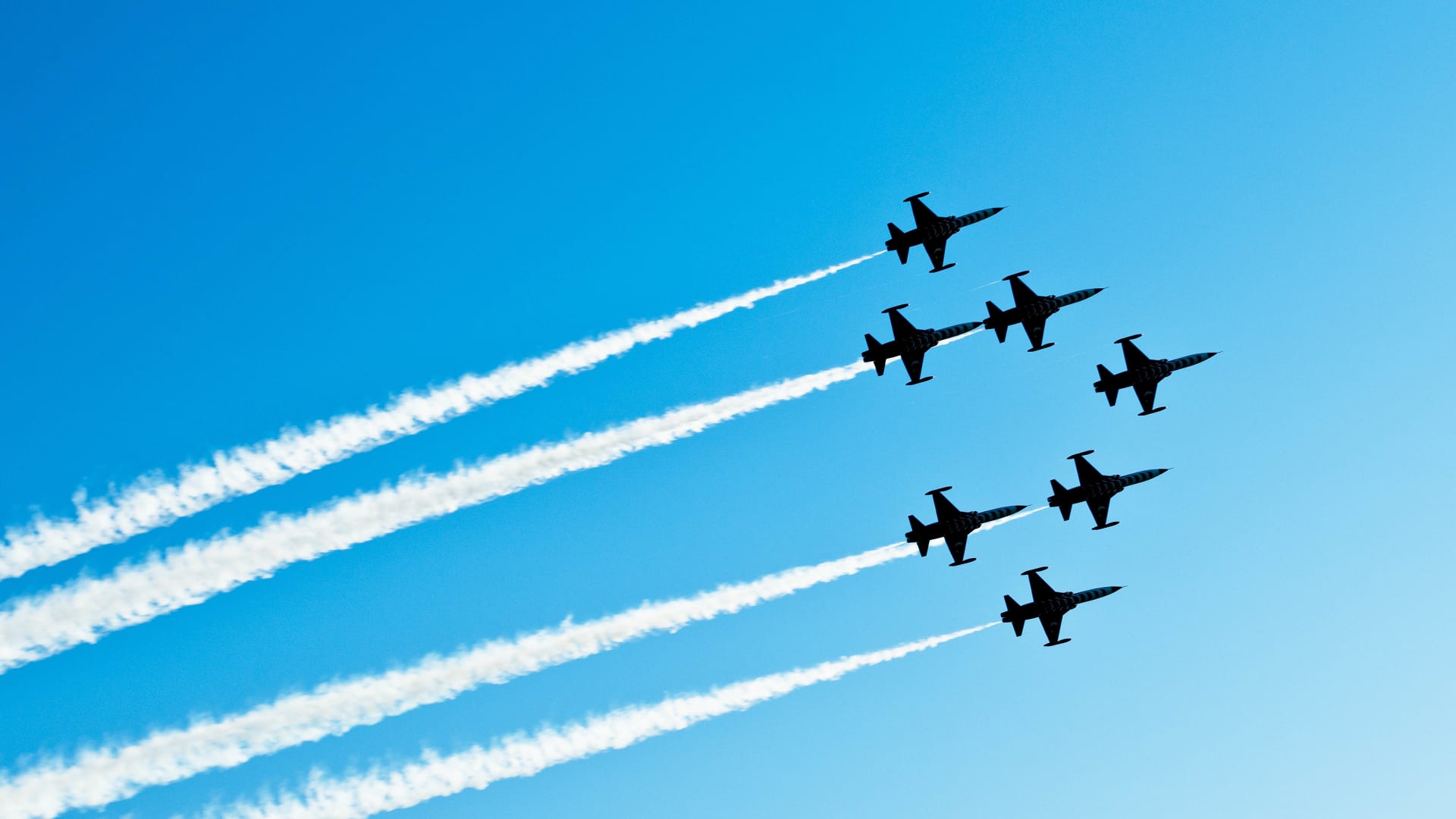 By placing six IMAX-quality cameras inside the cockpits of F-18 fighter jets, Tom Cruise and the producers of Top Gun: Maverick guarantee to give audiences the closest look most of them will ever get to the inside of a real combat jet.
I know how hard it is to explain what it's like to be experiencing G-force pressure on your body as you travel up to 700 miles per hour--upside down.
I've had the rare opportunity to fly in an F/A-18 Hornet with a pilot from the Navy's Blue Angels. I've sat behind the controls of a multimillion-dollar flight simulator used to train pilots to fly the world's most advanced combat jets. And I've been invited to speak to U.S. Navy and Marine Corps fighter pilots who are so good at what they do that they've been chosen to teach other aviators.
These pilots taught me that they don't have time to read detailed instructions while racing through rugged terrain at supersonic speed. Instead, their reactions are drawn from years of experience, thousands of hours of practice, relentless feedback loops, and clearly articulated mission objectives.
The following communication strategies required to be a top fighter pilot will help you soar in any field.
Lifelong Learning
A commitment to lifelong learning is deeply ingrained in the military culture. Flight commanders are among the most voracious readers I've met in any field.
When I was invited as a guest speaker to address pilots at the Weapons and Tactics Instructor Course in Yuma, Arizona, I was impressed with the variety of books they read beyond required textbooks. Some of the students had read my books on communication skill while others focused on history, biographies, and psychology books. But they were all readers.
Pilots and instructors become subject-matter experts in particular specialties, but they all share one quality above all others: leadership. And leaders are readers.
Debriefs and Feedback Loops
Debriefs are the hallmark of a successful mission. A debrief occurs after a training mission (or a real one) and often lasts longer than the actual flight.
In most cases, the lead pilots are responsible for conducting the debrief, and they begin by identifying their own mistakes. Even if the mission went smoothly, there's always room for improvement. By acknowledging their own mistakes, leaders give tacit permission to the rest of the team to identify those areas where they could have performed better.
Hold debriefs with your team. For example, if you launched a new product or service, ask the following questions: What went well with our product launch? What did we learn? What mistakes did we make that we can avoid next time?
Above all, encourage yourself and others to recognize their mistakes and express a commitment to fixing them next time. It's inspiring to see a team of people committed to constant and never-ending improvement and who are all aligned toward achieving their fullest potential.
Mission Clarity
The debrief happens after a mission, while a mission briefing occurs before the planes take to the skies. The briefing is a skill that takes practice to sharpen. Distilling a mission that took months of preparation into a 45-minute summary right before takeoff is a task that sounds easier than it really is. And it's essential for combat leadership.
Clarity is at the heart of a mission brief. Clarity is achieved through the acronym BLUF (bottom line up front). BLUF is a concise recap of the essential message, and it's always "up front," or at the beginning of a discussion.
Every person on the flight team must be crystal clear on the objective. For example, if the goal is to destroy a target, then if someone gets separated, the rest of the team knows to advance to the target. Although the pilots are highly specialized and understand their roles, they have to be reminded of the target--the big picture.
Apply BLUF to your emails, memos, and presentations. Start with the big picture before diving into details.
Presentation Practice
Although the best flight instructors are chosen in part for their presentation skills, they're constantly sharpening their ability to communicate complex ideas.
In a book called Topgun's Top 10 Leadership Lessons From the Cockpit, Commander Guy M. Snodgrass (U.S. Navy, Retired), a Topgun instructor, recalls the intense training he received to be an exceptional presenter. His assignment was to deliver a four-hour presentation from memory--no notes or reading from slides. At first, it seemed like an impossible task, but practice lectures made it possible.
During eight practice sessions with smaller audiences of instructors, Snodgrass would get specific feedback. Instructors called out areas that were unclear, typos, or misspelled words. They gave performance feedback such as "using too many filler words" or "you sounded robotic until slide 14."
The practice paid off. Snodgrass passed with flying colors and joined the elite group of Topgun instructors.
Why did Snodgrass put himself through it? "Because nothing worthwhile is ever easy," he writes.
Becoming an exceptional communicator and inspiring leader is worthwhile but never easy. It takes passion, dedication, and an unrelenting commitment to excellence.
May 25, 2022