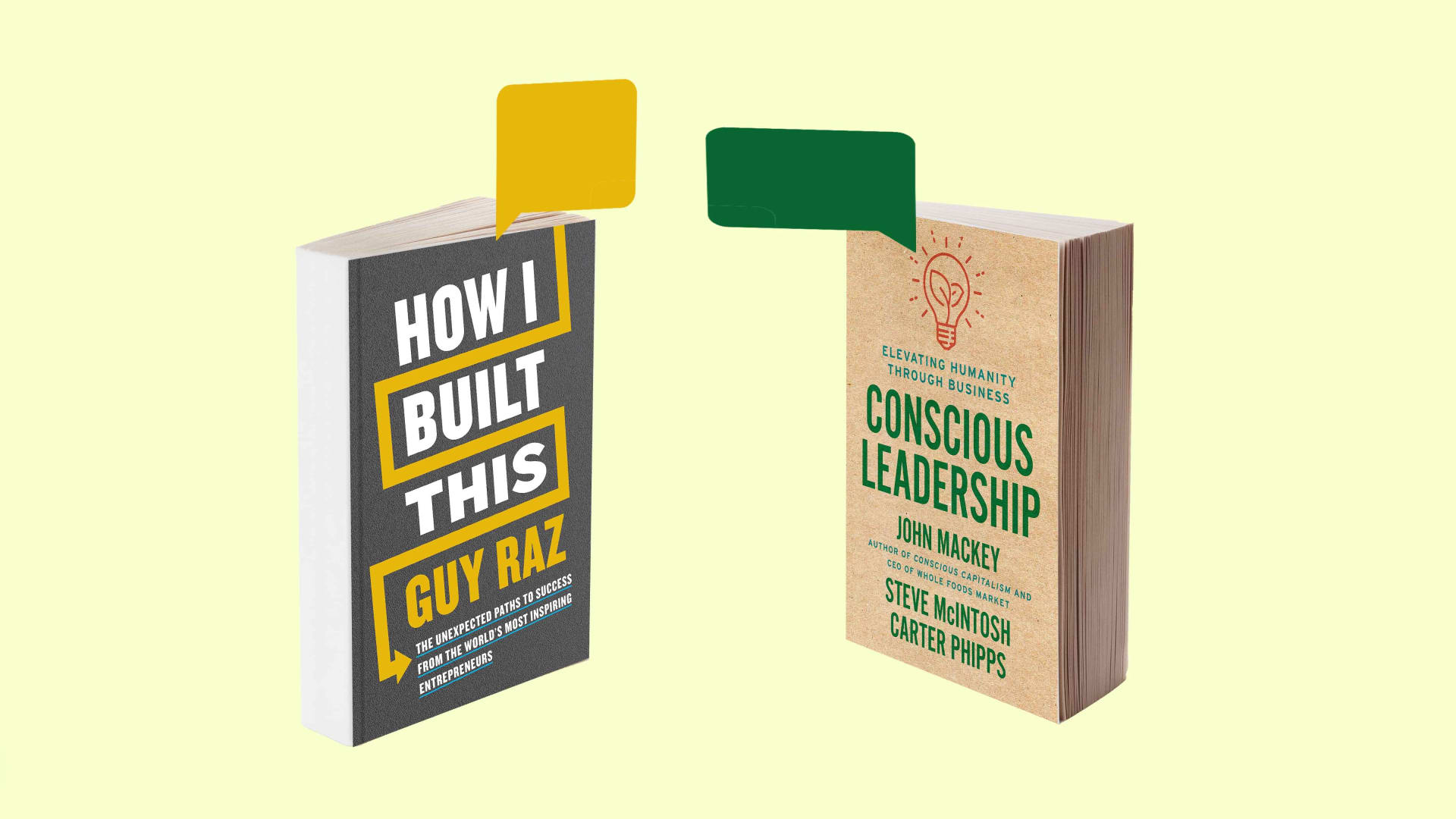 Some terrific business books were published this year. I've been able to read at least 50 new books and speak directly to many of the authors.
If your goal is to improve your communication skills--and let's face it, everyone has room to improve in this area--these five titles stand out:
1. Making Conversation by Fred Dust.
Fred Dust reveals many of the communication principles he learned as a managing director at legendary design firm, IDEO.
For example, great conversationalists are good storytellers. Dust calls stories "illuminations," which he says should be used by leaders, entrepreneurs, and even job interview candidates to shine a light on their experiences.
A good story has four elements:
It's short. There's no need to recount every minute of your life. The story should be short with a purpose.
It evokes emotion. A story should help the listener understand what you felt: joy, sadness, or satisfaction at overcoming a challenge.
It ends. Many people meander when telling a story. Once your story has an insight, end it.
It has a twist. People remember surprises. Make sure your story has an unexpected twist.
Don't leave communication to chance; design your conversation to achieve your goals.
2. Conscious Leadership by John Mackey.
Mackey is the co-founder and CEO of Whole Foods. In his book, Mackey details the steps that took him from a small natural foods store in Austin, to growing a business that Amazon purchased for $14 billion.
Mackey is a big believer in creating a culture based on shared values.
"The first and foremost job of every conscious leader is to connect people to purpose," Mackey writes. The purpose at Whole Foods from day one was to "nourish the people and the planet."
Mackey says a leader must constantly keep the company's purpose in front of their teams. Purpose creates alignment. Keep it front and center.
3. Undaunted by Kara Goldin.
Goldin and her husband started Hint Water in their home. Today, their flavored-water company employs 200 people and exceeds $150 million a year in revenue.
Goldin says that investors, partners, and customers are attracted to a compelling origin story. Goldin's story began with an addiction to Diet Coke. She tried to drink more water. Like many people, however, she grew bored of tasteless water. She added cut-up fruit to pitchers of water and solved her problem.
"It's really important to bring your personal story into the brand identity. People associate the brand with a human being," Goldin writes.
Every startup has a story. Don't be shy. Share it often.
4. How I Built This by Guy Raz.
Guy Raz agrees with Goldin.
Raz is the host of the popular NPR podcast. How I Built This. In his book by the same name, Raz says a company story connects your business to your customers. When customers understand the story behind a product or a service, they are much more likely to be invested in it as consumers.
A story also connects your company with investors and shareholders. They want to hear a compelling story about how your idea solves a problem that you, and others, face.
Storytelling is a powerful, practical skill to develop. Raz and Goldin's books will help you sharpen your skill.
5. How to Lead by David Rubenstein.
Rubenstein is the billionaire co-founder of the Carlyle Group, one of the world's largest private investment firms.
Rubenstein profiles more than 30 leaders in his book. He says a common quality they all share is the ability to persuade. "It is impossible to lead if no one is following," says Rubenstein.
There are three ways to persuade people to back your ideas: Through writing, speaking, or actions that set an example to your followers.
Each of these three skills takes practice, says Rubenstein. Constant and never-ending improvement will help you elevate your ability to persuade others.
I don't write about all the new business books that come out every year because there are few that really teach me something new. These five books will have a permanent home on my bookshelf.
Nov 18, 2020