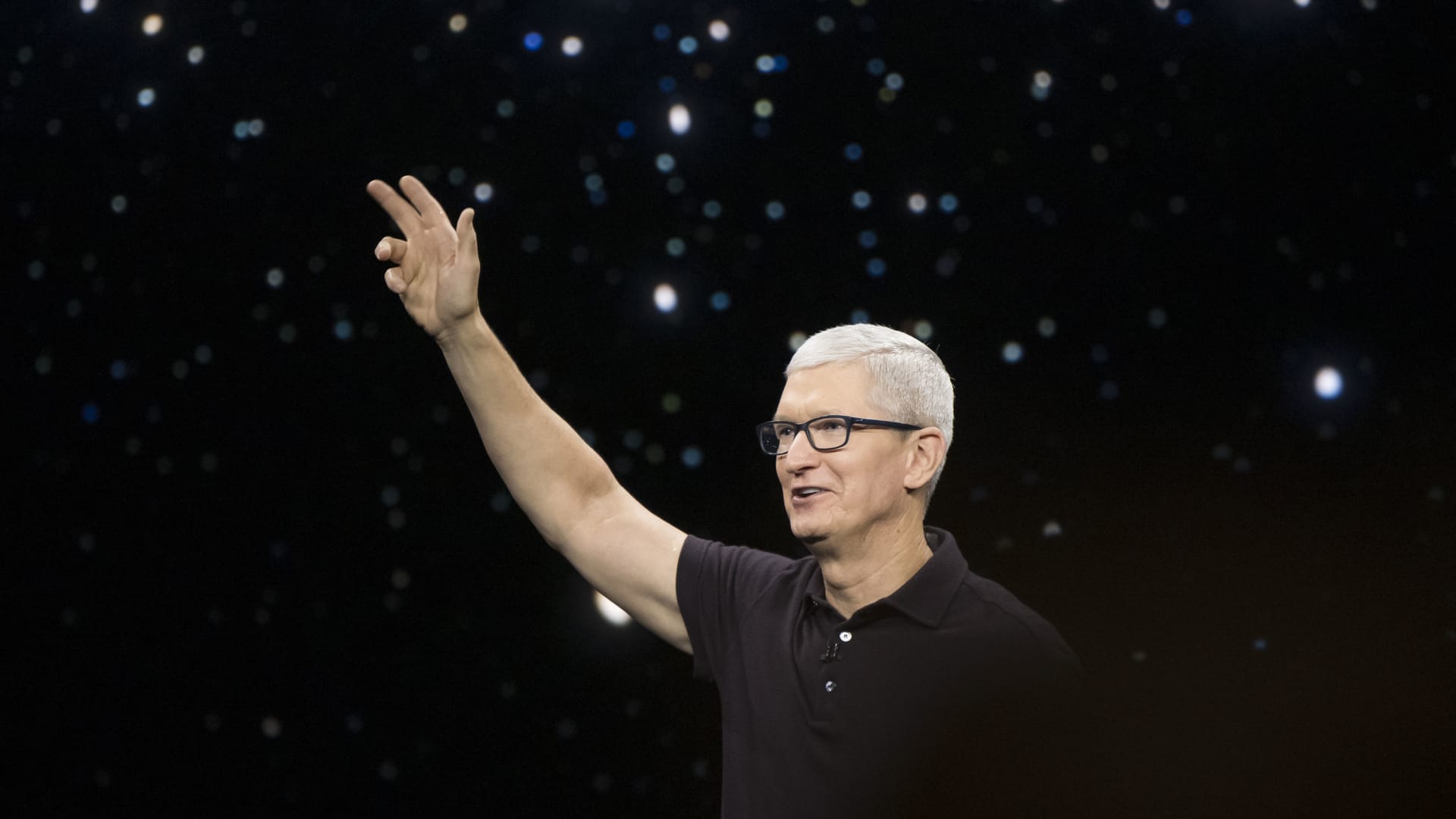 When Apple launches new products, as it did on Wednesday with the iPhone 14 and Apple Watch Series 8, every speaker has a task during the presentation. Some are experts who built the products, others are technical specialists, and others are third-party partners.
Apple CEO Tim Cook plays the storyteller-in-chief, a role that every entrepreneur or business leader should play in their next product pitch or presentation.
Cook soaked up every communication lesson he could from his former boss, Steve Jobs. Jobs understood that people don't buy computer products because of "speeds and feeds." Instead, people buy products to solve problems or enrich their lives.
Cook also knows that few people will rush to the store to buy the new Apple Watch Ultra because it has a 49 mm titanium case. But they might be attracted to the stories of real customers who credit their Apple Watch for saving their life.
For example, Cook told the story of a young woman who had fallen asleep in the back seat of a small plane piloted by her dad. She awoke as the plane crashed over treetops in the remote snowcapped mountains of Vermont. The plane had broken up into six pieces, and they were miles from civilization. But her Apple Watch still worked. She called emergency services to rescue them.
Your customer stories might not be as dramatic, but you probably have access to many stories that should be heard. Here are a few places to find them.
Read emails.
Cook famously gets up at 3:45 a.m. to get a jump on the day. In the quiet of the morning, free of distractions, he reads emails from Apple users. Of course, Cook can't read all of them, but he says reading is an essential part of his day because it allows him to stay in touch with market demands.
Some of those letters become part of the "Dear Tim" segment that has kicked off recent Apple product launches. I like the storytime piece. It's much more engaging than jumping right into product details.
Reach out.
You may not have a massive customer base of millions of people who send you unsolicited emails. But there are still plenty of opportunities to find customer stories.
Ask people for stories through your blogs, emails, newsletters, and social media feeds. Don't just ask for feedback. Ask for stories. There's a difference. Feedback usually comes in the form of, "Great product, but can you make a version that works with XYZ?" Stories begin with, "Your product changed my life. Here's how."
Sometimes you need to dig for the story. I receive invitations to connect on LinkedIn daily, so I'll often ask how the person found me. They usually cite one of my articles or books. In most cases, I have to follow up to get the full story. Once I do, they offer inspiring stories of how the content helped them win over investors, start a company, make a career change, or nail a job interview.
The stories are endless, but I have to dig beneath the surface to unearth them.
Capture stories.
Wednesday's Apple presentation opened with a video showing some of the customers who wrote letters to Cook reading their stories into a camera. Clearly, a team of videographers and editors went to work weeks or months in advance of the launch to gather assets.
When you find a good customer story, capture it. Then ask permission to use the story, along with photos or videos that you can put on the product page or include in your next business pitch. You'll find that in most cases, people who are fans of your company are glad to share their enthusiasm.
Customer stories are everywhere. All you have to do is look and share.
Sep 7, 2022