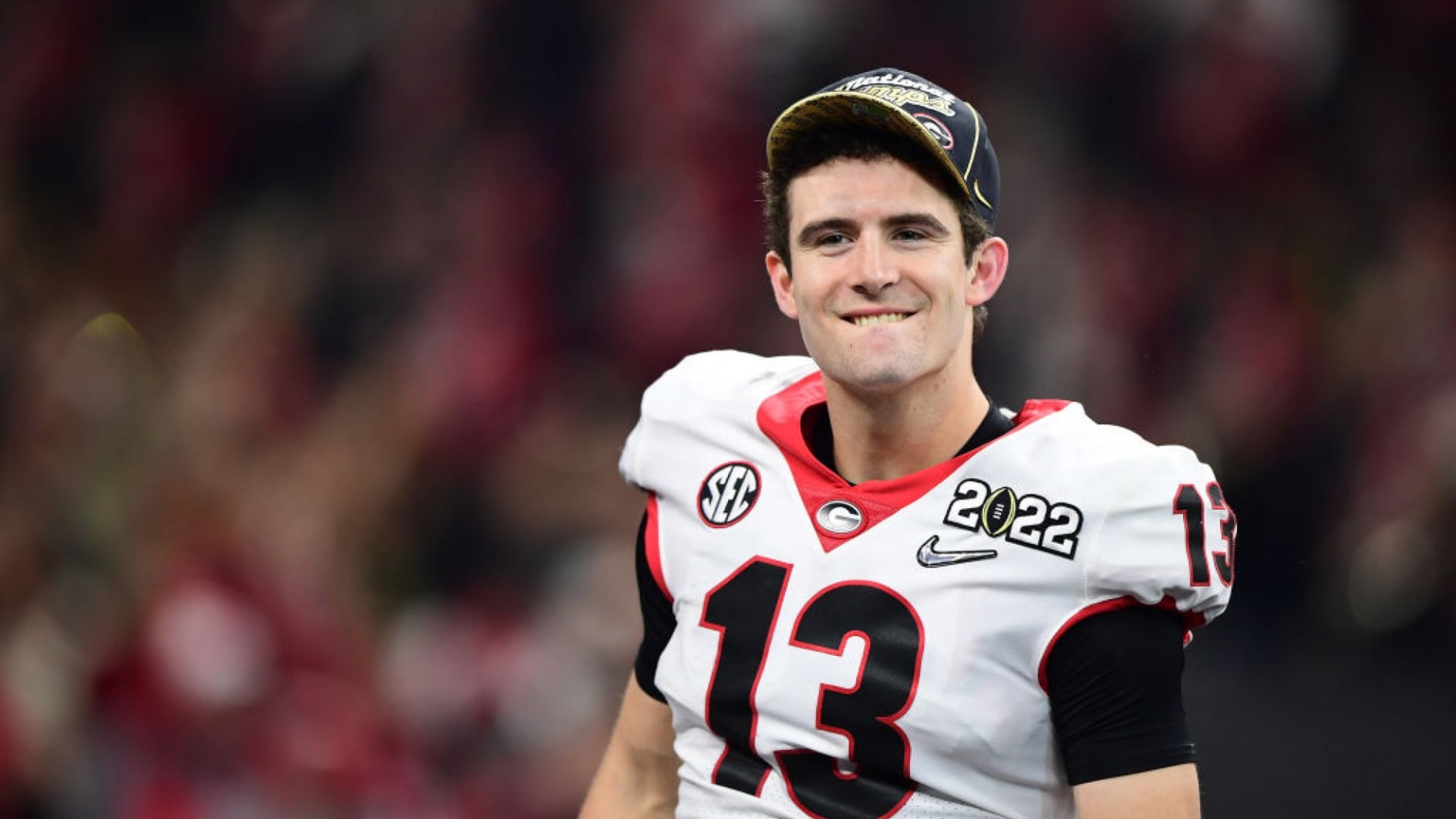 The sports world is buzzing about the improbable story of University of Georgia quarterback Stetson Bennett, the former walk-on who led the Bulldogs to their first national title in 41 years with Monday's victory over Alabama.
After his first year at Georgia, Bennett transferred to a junior college to get playing time. When he returned to the university, he was still backing up five-star recruits. Even during this championship season, "critics never seemed to believe that a former walk-on had a strong enough arm or a high enough football I.Q. to lead a team to a national title," according to The Wall Street Journal.
As the criticism grew louder, Bennett made a decision that changed his life--he replaced his smartphone with a flip phone to drown out the noise and to reclaim his attention.
Bennett's simple act worked effectively because it eliminated three kinds of noise that behavioral psychologists have identified as distractions.
1. External noise
It's no secret that tech products and social media algorithms are designed to keep us hooked to the platform. Netflix CEO Reed Hastings famously admitted that the company's fiercest competitor was sleep.
Bennett bought a flip phone to strictly make calls and receive texts, an intentional decision to minimize the distractions from his smartphone and to maintain his focus on winning football games.
"I would spend an hour on my smartphone a day doing nothing," Bennett told ESPN. "I have all this important stuff to do, and I didn't want anything to get in the way of that focus."
The story reminds me of when Bill Gates bought a car and asked that the radio be taken out. He had a single-minded focus on building Microsoft and wanted to avoid outside distractions. According to Gates's friend Warren Buffett, "focus" was the most important habit that led to Gates's success.
You don't have to give up your smartphone, but you should pay attention to how much time you're devoting to outside distractions that keep you from reaching your goals.
2. Critical noise
In his famous Stanford commencement speech, Steve Jobs addressed the importance of eliminating the noise of critics who will derail your path if you let them.
"Don't let the noise of others' opinions drown out your own inner voice," Jobs said. "And most important, have the courage to follow your heart and intuition. They somehow already know what you truly want to become."
When I wrote The Innovation Secrets of Steve Jobs, I spoke to psychologists who said entrepreneurs must always deal with skeptics because few people have the courage to take the risk of starting their own thing. The majority of people simply can't fathom that you're going to succeed in making your idea a reality.
The hardest thing to do is dream a big dream and drown out those voices that tell you it can't be done. You have to be intentional about drowning out the noise. Surround yourself with people who will lift you up and avoid those who drag you down.
3. Internal noise
Psychologists use the word chatter to describe those unrelenting negative thoughts that fill our internal conversations. Ethan Kross, a best-selling author and psychologist at the University of Michigan, told me that negative thoughts, or chatter, undermine our performance.
One of the best ways to manage negative thoughts, according to Kross, is to reframe setbacks as challenges. Reinterpret a difficult situation. Don't say you can't handle it. Instead, view it as a challenge that will make you a better person, expand your skills, and potentially propel you to the next level of your career.
Stetson Bennett made college football history because he actively identified the distractions that held him back--and took steps to eliminate them.
Jan 13, 2022