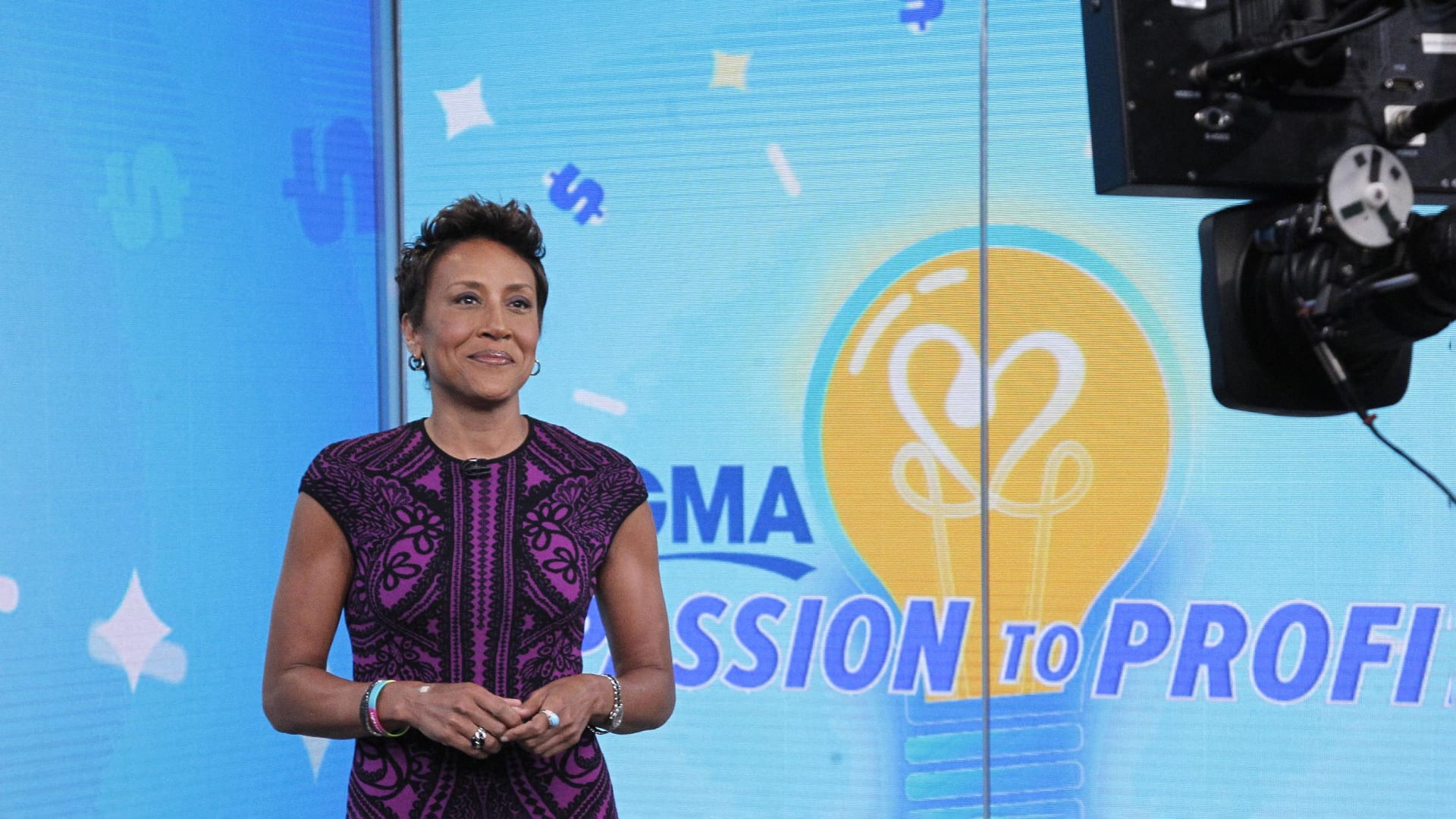 It's easy to see why Robin Roberts is one of America's most beloved television news personalities. In a new program for MasterClass, Roberts smiles, leans in, and exudes optimism, hope, and gratitude to the audience.
Roberts also provides hours of valuable tips on how to be an authentic and effective communicator. After watching all 11 episodes of her class, I discovered many communication strategies that can benefit anyone, in any field. Here are four you can implement now.
1. Turn vulnerability into a strength.
Roberts advises communicators to "make your mess your message."
She simply means taking messy life events and turning them into a story to help others.
The turning point for Roberts occurred in 2005 during Hurricane Katrina. After learning that her family members in Mississippi were safe, Roberts broke down and began to cry on the air. Roberts thought she'd be fired.
"Just the opposite happened," Roberts recalls. "I was being authentic. I was being in the moment. I was speaking from the heart. People sensed that and rallied around me."
In later years, the hurricane moment gave Roberts the courage and confidence to share her battle with breast cancer and treatment for a rare blood disorder that required a bone marrow transplant. Her authentic stories have helped to save countless lives.
I wish I had come up with the line "Make your mess your message," because I've been advising executives to reveal their authentic selves in their stories of struggle.
Some people are reluctant to speak from the heart--and that's okay. But if you have a story of triumph over adversity, don't be afraid to share it. You might be surprised at the powerful connection your story makes with others.
2. Show genuine interest in other people.
"Nothing replaces a human connection," says Roberts. "Nothing is going to get your farther along than to be able to communicate and to be able to connect with people. And the way you go about it, is to have genuine interest in that person."
Genuine interest means exactly that--really taking an interest in what other people have to say.
Show genuine interest by making eye contact, leaning in--literally--to the conversation, asking questions, and, yes, actually listening to the answers.
3. Know your audience.
It might sound easy, but really getting to know an audience takes work.
According to Roberts, a communicator should ask the right questions ahead of any speech, presentation, or job interview. Ask yourself: What does my audience want to hear? What are they hoping to learn? How can I help them win?
For example, if you're interviewing for a job, get to know the person who is conducting the interview. "Google the heck out of that person or company," Roberts suggests. "Come in with ideas based on what you've learned."
4. Lose the script.
Roberts advises communicators to avoid reading from notes. Losing the notes is a fundamental habit to develop if you want to come across as competent, confident, and authentic.
As a communications expert myself, I agree with Roberts that small note cards with bullet points are perfectly fine. The point is to avoid reading a script--or a lengthy PowerPoint slide--word for word.
If you're reading, you can't make eye contact. Your audience can't make out your facial expressions or see you smile, all components of authentic communication.
I know a famous pastor who can electrify a stadium full of people. The audience doesn't see a small set of notes--bullet points--behind the lectern. The speaker delivers a portion of his speech, walks to the other side of the stage, takes a quick glance at his notes, and continues to deliver his message. Seamless and effective.
These strategies have made Roberts a better journalist, catapulting her to the top of the profession. Follow her lead and you'll stand out in your chosen field.
"I don't know any line of work where you can't benefit from communicating effectively," says Roberts.
Jun 25, 2020