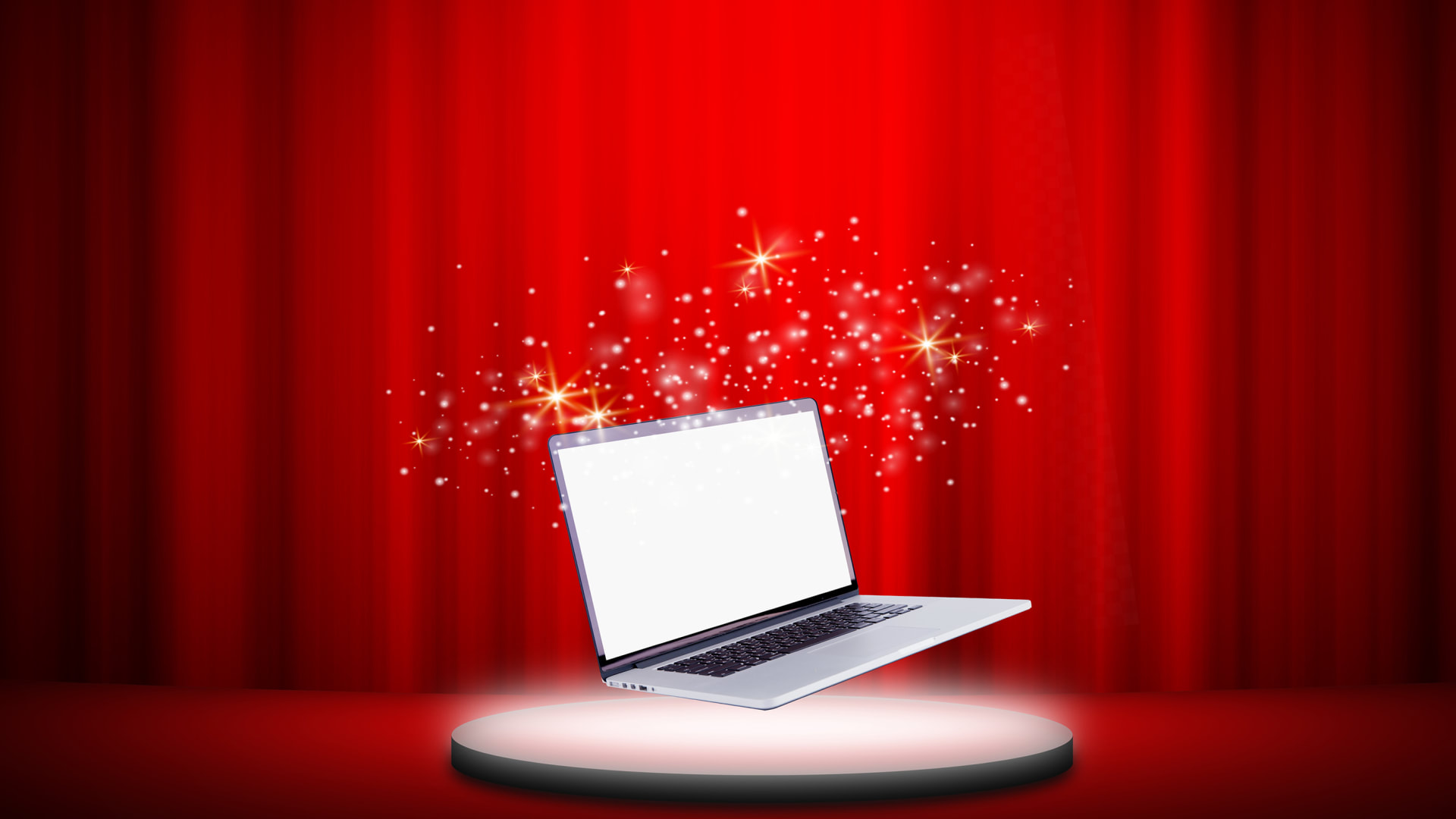 Real-estate agents often stage a home before putting it up for sale. A nicely-staged home is aesthetically pleasing and increases the selling price.
What does your 'stage' say about you in a virtual meeting? Don't just think about the position of your webcam, although it's important. Boost your curb appeal by carefully considering your virtual room.
Your remote setting plays a role in the story you share with the world.
Here are three ways to give your remote audience something to talk about.
1. Complement the story.
In my 15-year career as a television news anchor and business correspondent I became adept at turning small, stark interview settings into visually interesting backdrops. I lost count of how many times I would show up to interview a CEO on location (at the company), only to be escorted into a small conference room with gray walls.
I learned to think like a designer and a storyteller.
For example, for one interview I was led into an empty conference room. However, on the way there, I passed portable whiteboards filled with formulas that were unintelligible to me.
"Let's try something different," I suggested to the public relations director.
"Since the CEO is an engineer, we can conduct the interview in the room with the formulas in the background. If they have any proprietary material, they'll be blurred in the background anyway."
Most of the people I interviewed had no trouble changing the setting. They simply hadn't thought of doing so. You can apply the same idea to your remote setting.
I personally use a nice bookshelf in my office as a backdrop when I interview authors or experts for my YouTube channel. I'm an author myself, so it makes sense and complements the brand story I want to share with the world.
If you use a bookshelf, just make sure you've read the books on it!
2). Get ideas from celebrity interviews.
You can often learn virtual skills from actors and television personalities because they tend to be more aware of sets and lighting--and what those settings say about their brand.
I recently saw Jerry Seinfeld on Stephen Colbert's show. Seinfeld appeared via webcam to promote his new book. Several things were noticeable in the background: a desk where Seinfeld writes his jokes and, over his left shoulder, framed pictures of Groucho Marx and George Carlin.
The setting complemented a conversation on the history of comedy.
Martha Stewart has two computers set up for Zoom calls and will use one or the other depending on the light. She conducts her interviews from--where else--beautifully appointed kitchen areas with high-end coffee machines and fancy, meticulously displayed cookware. The setting is part of Martha's brand.
Celebrities are giving Zoom interviews almost exclusively for now. Watch them for design ideas.
3). Customize virtual backgrounds.
I recommend a real-life background whenever possible. Virtual backdrops create problems when people move or make gestures. However, I realize that in many cases a person might prefer a simple virtual backdrop to hide a small, messy space or just to have fun. And there's nothing wrong with lifting the mood these days.
If you opt for a virtual backdrop, get creative and customize the background image. If you choose one of the default backdrops that come with Zoom or other platforms, you'll look, well, like everyone else. Again, think creativity.
For example, I interviewed an author who teaches at Stanford. Although his classes were held online during quarantine, he chose a backdrop of the Main Quad plaza, a famous landmark on campus. It made sense for the interview.
Let's say you just graduated and you're interviewing virtually for a job. If you were a computer science major, do you have a high-resolution photo of the lab where you spent most of your time? You can make it your virtual background and include the setting as part of your story.
Your message isn't limited to what you say. It's also about how you say it--and where. Use virtual settings to your advantage.
Oct 13, 2020