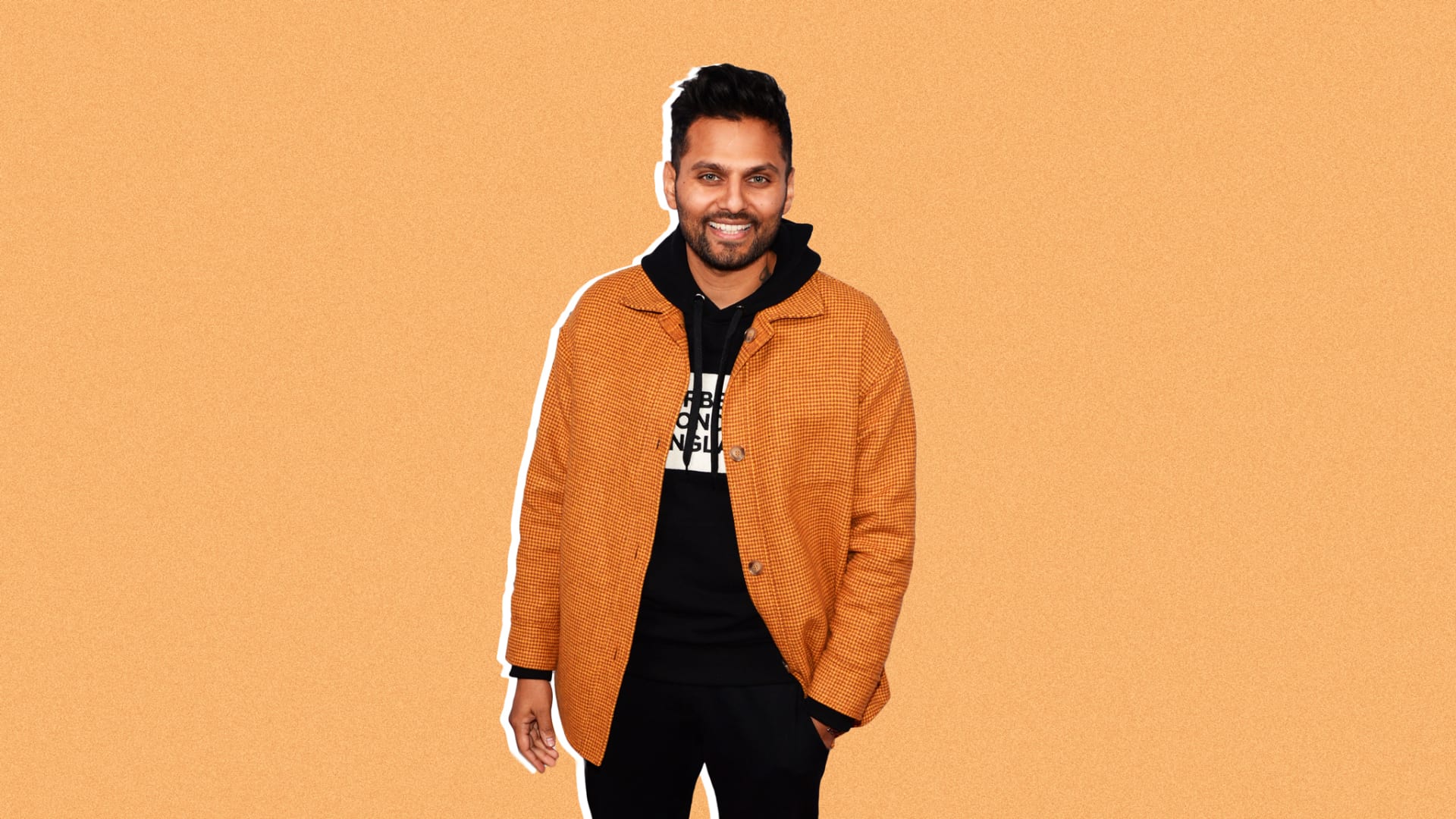 Jay Shetty, the social-media superstar and author of the new book Think Like a Monk, says we will fail to reach our full potential if we invite negativity into our lives.
"I try to surround myself with people who are better than I am in some way: happier, more spiritual," Shetty writes. "In life, as in sports, being around better players pushes you to grow."
Shetty spent three years in an ashram learning ancient wisdom. One of the principles he learned is to counter negative thoughts with more positive thoughts. Similarly, he learned to surround himself with more positive people than negative ones who complain, criticize, and compare.
"For every negative person in your life, have three uplifting people," Shetty recommends.
In other words, 75 percent of your time should be spent with people who inspire you rather than bring you down.
Although the 75 percent rule may be based on ancient wisdom, it applies to today's world more than ever.
Positive People Prevent Negative Spirals
Positive people can save you from going down negative spirals.
Last week, I had a Zoom meeting with Sophia Popov, the winner of the 2020 Women's British Open. She stunned the golf world because no one with such a low ranking (304) had ever won a major golf tournament. Popov nearly quit the sport just three months earlier.
Popov told me that three people in particular gave her the courage to persevere: her boyfriend and caddie, her brother, and her best friend on the tour. She actually caddied for her friend, Anne Van Dam, two weeks prior to the British Open.
"She has been an incredible, positive energy in my life," Popov told me.
Van Dam is always "super positive" and tries to avoid going down any negative spirals. Popov told me that she brought that mindset into the British Open.
Who you choose to spend your time with makes a difference.
Positive People Lift You Higher
Gates said the most important lesson he's learned from Buffett is to "associate with people who are better than yourself." If you do so, Gates said, you will move in their direction.
You can't pick your parents or your family. If you're lucky, you will be surrounded by positive, uplifting parents and siblings. But even if you're not, you can choose who you spend your time with.
Take an audit, like Jay Shetty suggests.
I spend most of my time with my wife, Vanessa, who helps to run our business. In 2005, I was making six figures as a vice president for a global PR firm. Although I really wanted to write books and build my own communication practice, I didn't have the courage to leave a sure thing. Vanessa convinced me to say good-bye to a secure, high-paying job and to write a book.
Ten books later, I'm glad I took her advice.
Looking back, I now realize why Shetty and Buffett's advice is so valuable. It's really easy to spiral into a negative mindset, especially during the economic crisis that the coronavirus pandemic has triggered around the world.
Now is the time to take stock of the people around you.
Shetty doesn't intend that you take the 75 percent rule literally and start labeling or eliminating your friends. But he does suggest that you spend more time with those who lift you up and less time with those who drag your down, especially the complainers and criticizers.
Negativity is everywhere and negativity is contagious. The 75 percent rule won't eliminate all of it, but you'll be more likely to stay positive, optimistic, and enthusiastic if you follow it.
Sep 4, 2020