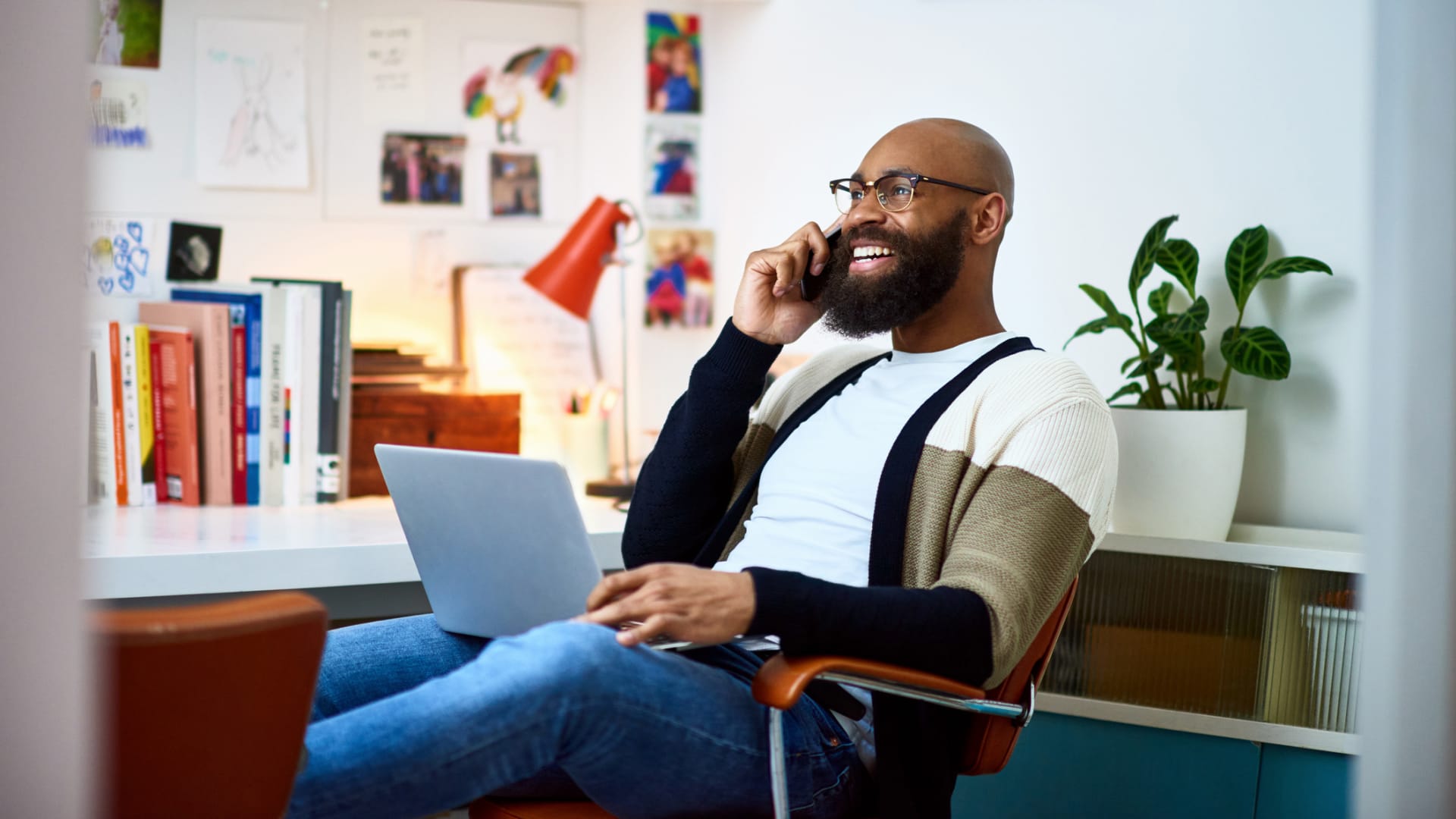 Imagine that a co-worker was elevated to manager, a position you were hoping to get. You're disappointed. You genuinely feel that you are more qualified, but your co-worker is now your boss.
Should you congratulate your new boss via email or face-to-face over a virtual meeting?
The answer, according to new research, is...neither. You should pick up the phone instead.
The scenario comes courtesy of Andrew Brodsky, a management professor at the McCombs School of Business at the University of Texas, Austin. Brodsky's recently published offers valuable tips for people who work remotely but still need to build relationships with their teams.
Three Modes of Communication
Brodsky conducted a series of studies to test three modes of communication for their ability to convey emotion: e-mail, phone, and face-to-face (in person or virtual). The findings are clear. If you want to be perceived as being emotionally authentic, have a face-to-face virtual meeting. If you're masking your true feelings or you feel angry, anxious or stressed, settle for an audio-only call.
If you want to communicate an emotion that you are actually feeling--and feel strongly about--you will make a stronger impact if you use a 'media-rich' tool like video or videoconferencing. People perceive face-to-face interactions as more authentic which, in turn, builds trust, loyalty and strengthens relationships.
This finding explains why video of Marriott CEO, Arne Sorenson, went viral in March.
Sorenson had to communicate bad news--bookings were down 75 percent and the chain would have to furlough workers. Members of Sorenson's PR team suggested that he avoid using video because he had just undergone cancer treatment. In a display of emotional intelligence, Sorenson chose video as the medium and even choked back tears as he delivered the news.
Since the emotion was authentic, video was the way to go.
Genuine Emotion is Lost in E-mail
E-mail would have been the absolute worst way for Sorenson to convey his heartfelt emotion.In Brodsky's research, people make perceptions about your authenticity based on the medium you choose to use. His studies found that people tend to judge e-mail as the least authentic mode of communication.
I asked Brodsky where that leaves the e-mail newsletters that many leaders (including myself) send out to connect with their followers or customers. Brodsky offers a terrific tip.
E-mail newsletters are generally informative so emotional authenticity isn't critical. However, when you want to convey a strong emotion (such as how grateful you are to your subscribers), then adding a short video of yourself expressing that emotion will go a long way.
According to Brodsky, in times of hardship, a little 'surface acting' will protect your professional relationships. For example:
You might want to congratulate an employee for making a big sale, but you're stressed about something at home. Or you have negative feelings about a poorly performing employee, but you want to give that person a chance to improve without showing your full range of feelings.
Bottom line: People have an extraordinary capacity to pick up on verbal and non-verbal cues in person. If expressing your genuine emotion is important, then communicate on video. If, however, you're not really feeling it, then pick up the phone instead. A phone call appears more authentic than e-mail without giving away your true feelings.
Aug 21, 2020